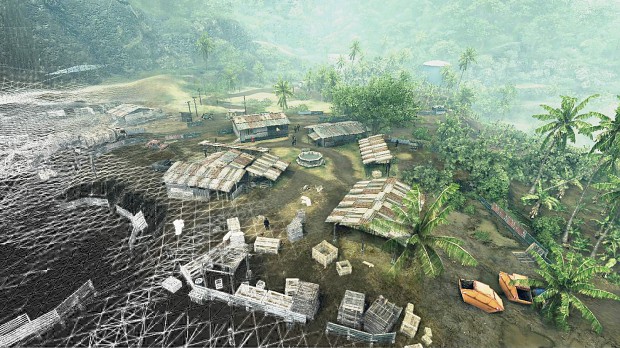 With our .Cry files you're able to open the mod in the editor, to take a look at our maps or just to play it in the editor or to modify it for yourself.
I hope this is a help for beginning modders, so they can see how we did some things. And if you ever find a way to improve things in Rainy Days, please don't hesitate providing them to us :)
IMPORTANT: Before you copy the files into the folders, you have to rename the two existing "terraintexture.pak" into "level.pak", overwrite the "filelist.xml " with the new version of the download.
And don't forget to take a look at our newest mod, the last part of the trilogy "Wreckage".
What the hell is Wreckage?
Features
Cinematic flair: Helidrives, stealth parts and thunderous action! Wreckage mixes the strengths of Crysis with something new. Because of the interesting gameplay variations there won't be boredom and it creates the "rollercoaster gameplay" where you get sucked into the game so deep that you never want to stop playing. For a cinematic atmosphere professional voice actors are a must. Cause of their help you are able to enjoy the whole mod with a german synchronisation and english subtitles.
Great-Looking Visuals: Hand made environments in different scenarios promise a graphic beauty like you know it from the original game.
Bugless: We learned a lot from "Rainy Days" and one of our purposes is to create a bugfree game experience.
Playable without buying Crysis: Just download your Crysis:Wars copy and you're able to play Crysis:Wars mods.