We know that a lot of our fans are eagerly awaiting news on Rainbow Skies, so we would like to give you an insight into some of the progress to the story system we have made in recent months.
Rainbow Skies has an increased emphasis on storytelling, writing, character backgrounds and acting, so players can expect a more interesting and well-crafted plot that features many twists and turns along the way. The complex background story consists of multiple, interwoven narratives, told through easy to read dialogs that are entertaining and, in the case of certain character, extremely funny.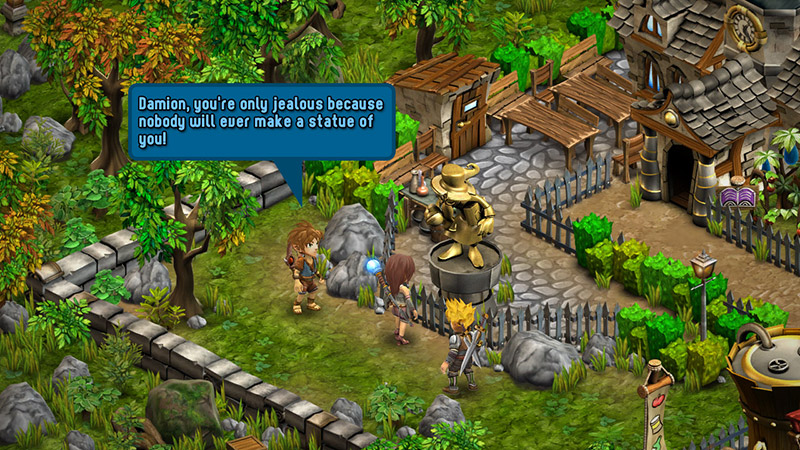 Along with enlisting the help of a dedicated story and script writer, the original monolog system from Rainbow Moon has been replaced by a more complex dialog system. Up to four characters can speak simultaneously which leads to much more lively conversations. We have also implemented numerous new animations, emoticons and conversation specific icons that help convey the feelings and moods that our heroes undergo during their journey. Trust us, they'll be very emotional! :-)
We have also created several short cut scenes, we call "action clips", which are played when players reach certain check points in the story that focus on specific actions, characters or objects. Action clips don't contain text or conversations, but they do help in explaining the current situation, introduce new game elements or simply act as a way to spice up in game events.
After releasing Rainbow Moon we received a lot of feedback that players wanted an increased emphasis on storytelling and we believe that players will be pleased with the new story system in Rainbow Skies. For those of you that prefer to focus on the gameplay, rest assured all conversations can be skipped at anytime. A detailed log system keeps track of every single mission and sub-task, including a short reminder about your next objective so you don't have to worry about missing any vital information or events. This makes it very easy to pick up where you left off, even after taking a longer break from the game.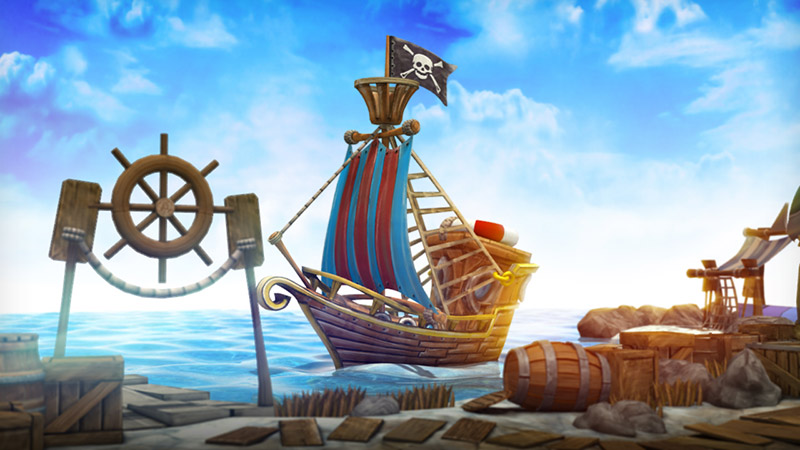 We would love to post more updates in the near future, but for now we are back off to continue working on Rainbow Skies, and hope that many of you will be excited to play it in 2016. For frequent updates, you can subscribe to our newsletter or follow us on Facebook or Twitter. If you have any questions or feedback, please let us know in the comments below.