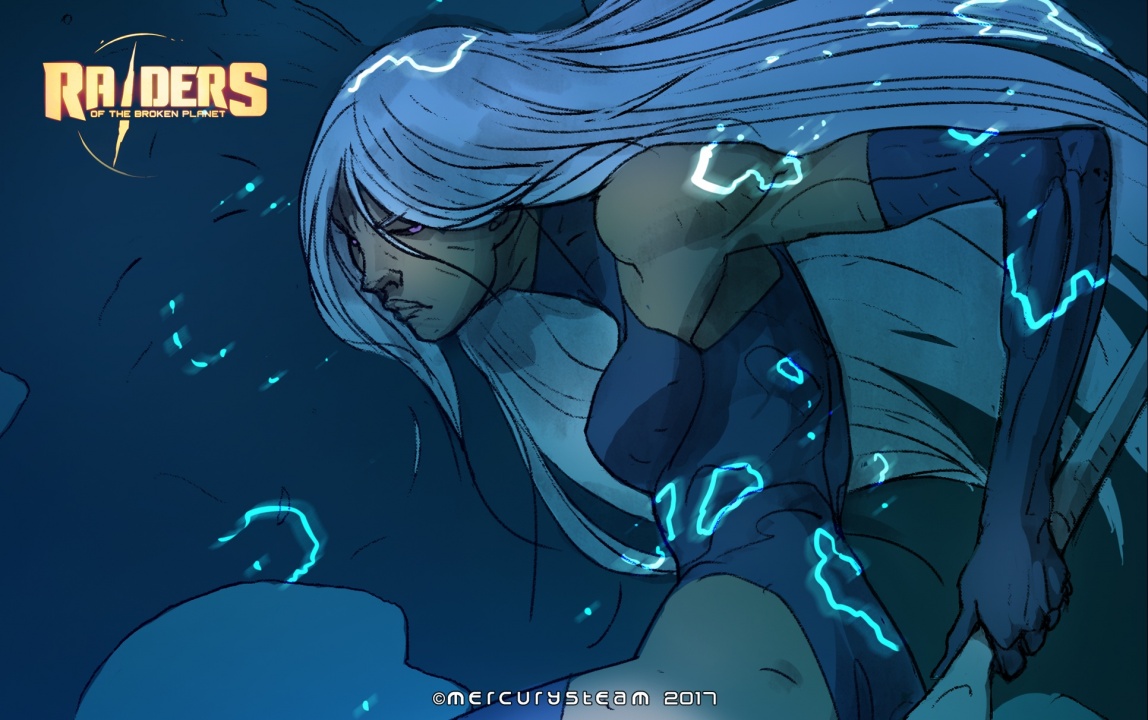 New Animated Comic!
When Shae outpaced Rancidum Genus, she knew there was no going back. She had the privilege of becoming the only Custodia Prime among the other Nuns, but she couldn't stand the pacifism that sustained the house. Not anymore. Shae would find a way to become a warrior in the lands of Shuuk-Ne. Hand in hand with Master Nelidas, she would take her revenge against the human invaders. With all the consequences that entails.
Check Shae's animated comic here.
10 New Cards for Shae!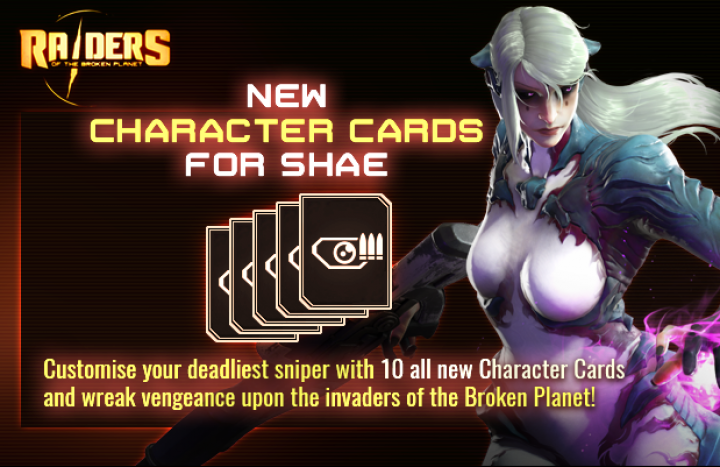 We have included 10 new Cards (normal and rare ones) to Shae's repertory that will help you make the experience even better!


- Mythification
When you bewitch an enemy, you earn seconds of invulnerability.
- Strain
When you kill an enemy in CQC, your weapon loses pressure.
- Confusion
Bewitching acquires your target faster when you only acquire one enemy.
- Isobar Valve
Your weapons gain less pressure when shot.
- Isenthalpic Valve
Your weapons gain less pressure when shot, for each enemy you have confused.
#DevShouts: Character Focus

A new #DevShouts video is out! In this occasion, we talk about one of the most lethal snipers in the Broken Planet, Shae.
Shae is an experienced warrior who left behind her land to fight against the invaders and give her former house its glory back. In this chapter of our #DevShouts series, Álvaro Daza gives advice on how to play with Shae and using her special ability. A helpful guide to discover, also, which are the best weapons for her, how to combine its features with melee and how to use the cards in the battlefield.
Watch the new #DevShouts video now to get the most out of Shae!: