Hi, everyone!
Today we present a very special enemy - the Mule and Fire Support Unit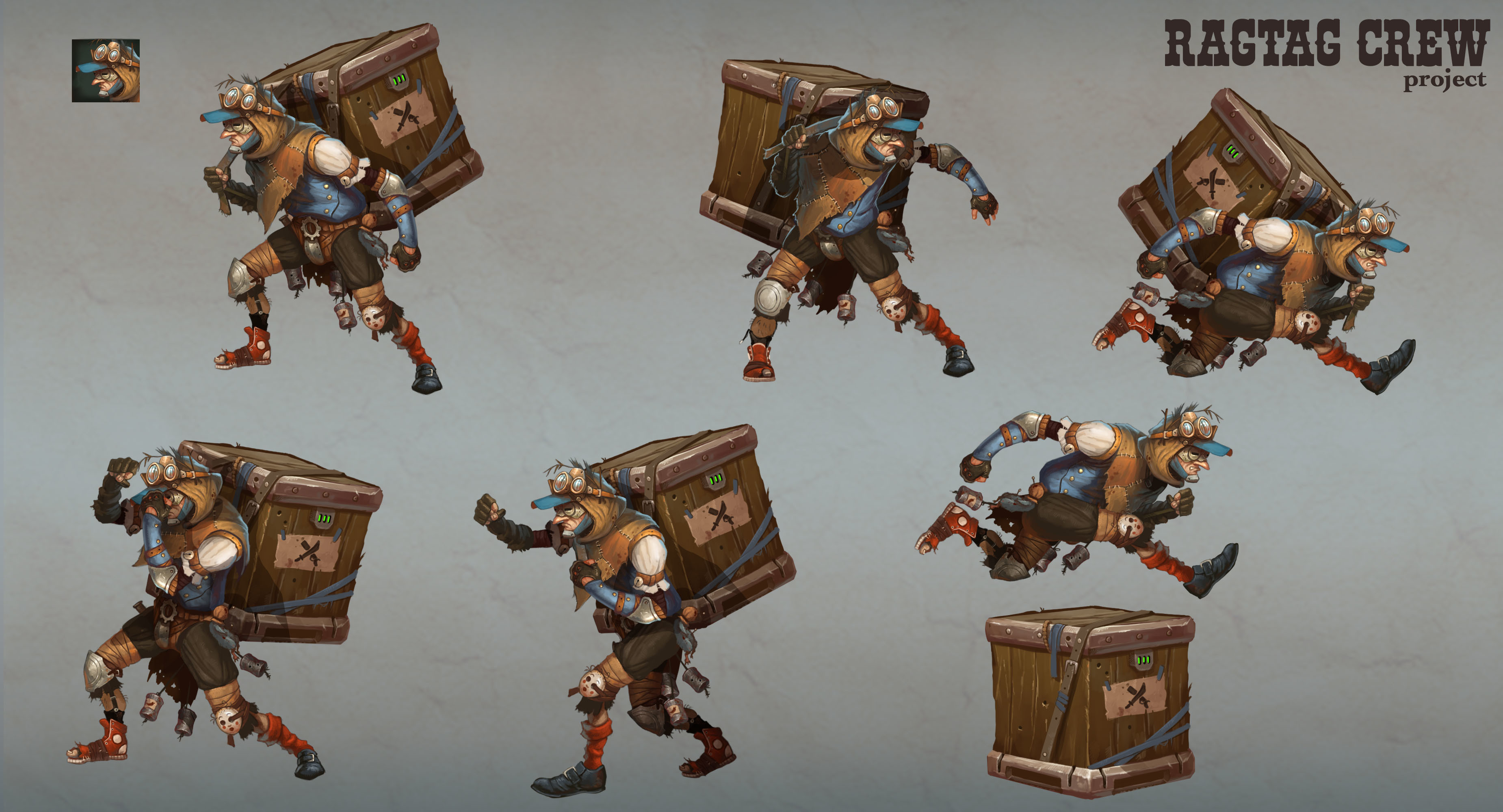 This "gentleman" would rather not participate in the battle at all. All he cares about is the cargo (and life obviously). To get away with both this scavenger will need 2 turns: one to find an opening for escape and the other to run for it.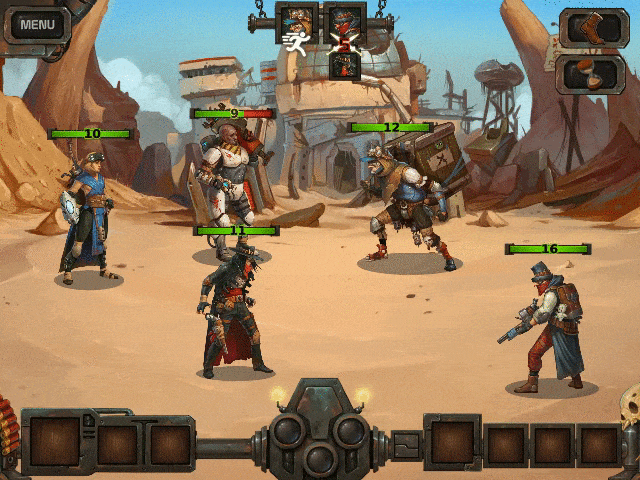 Finally, an opponent who isn't trying to take your life!
What? You want to get his goods? You better act quickly and shoot the slippery fellow before he leaves the battlefield. Be sure, everybody else won't just stand watching: they'll unleash hell on your team.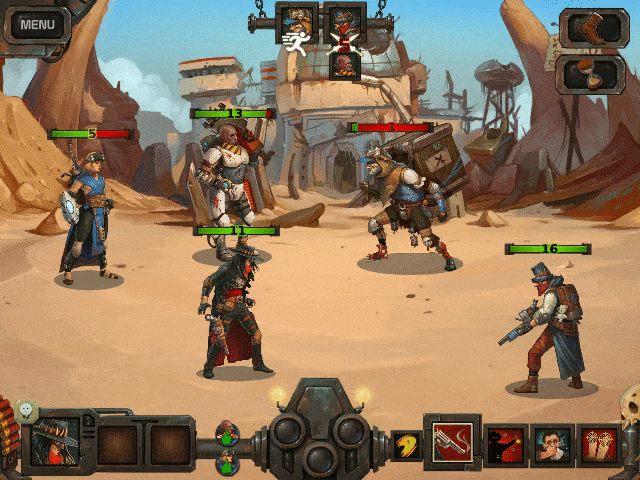 Took the mule down and won the fight? Get a valuable piece of equipment as a bonus! Don't overestimate yourself: the only thing worse than not getting bonus equipment is losing the lives of your crew members.


These cursed plains are no place for human life, only ruins. And ruins have guardians - steel machines always watching for marauders like you. Every robot is built to fight in a group and has a specific role in the team. Fire Support Unit is no exception. Let's take a closer look: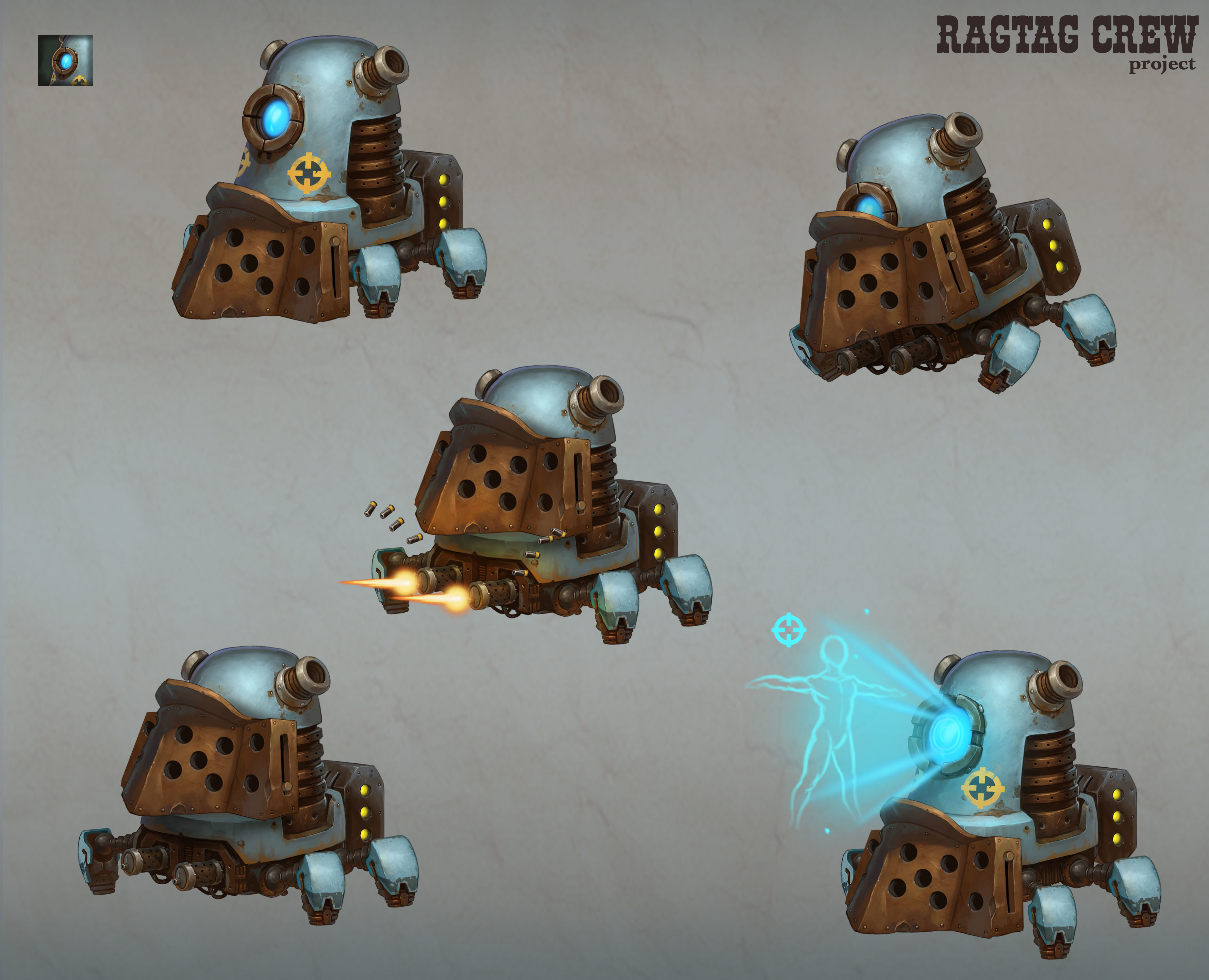 Fire Support Unit is not great at shooting targets. Its purpose is to observe the battle, coordinate teams fire and find breaches in enemies' defenses. Its very presence on the battlefield gives other robots a boost to all damage due to superior targeting.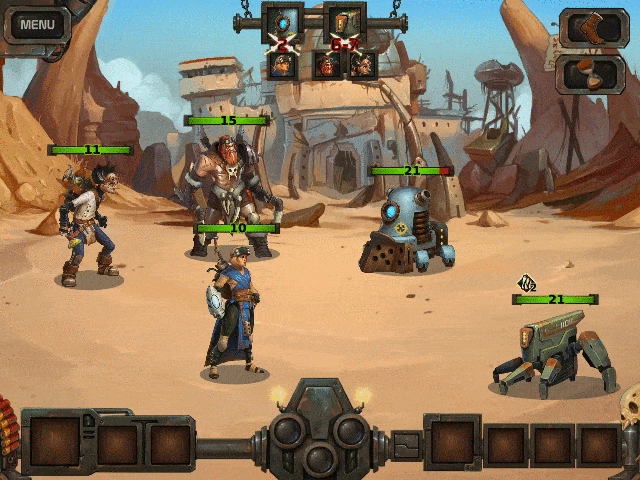 That's not all. Every turn Support Unit is going to scan one of your characters, looking for their weakness and passing the info to your enemies. This scan works like Technomancers ability: it lowers targets armor till the fight is over. Armor can go negative, so your crew will start taking extra damage from every attack. Add an "innate" damage bonus to that and even the smallest robot will hit like a truck.