Version r0.94b has been published so it's time to stop and say a few words about what's new and changed this time around in the mod.
Gameplay Changes
There were a few changes made to stats and whatnot with this update. While a couple of them are balance oriented (such as those affecting the Ragnarok Colossus), there were a considerable number of simple weapon range adjustments. The reason for this is due to the size of some of the models in play in Stargate Races. I have been using "full" scale settings for the models so some of them are very large. Due to the way that targetting and ranging is handled in Sins, it was helpful to increase at least some weapon ranges to cut down on the jostling and pushing between large ships. I may not have gotten everything but I think you will find that things go a bit smoother now.
As for the Asgard titan... Well in my recent play testing it was every bit as terrifying and problematic to go up against as I wanted it to be, but maybe a bit more so for its slot/cost niche than it should be. I didn't want to knock it down yet, so instead I've increased its slot count and cost. It's now officially sharing the "strongest ship in the game" title with the Superhive. As with all tweaking, this isn't necessarily final but I'm going to try it like this and see how things go.
Pictures & Icons
Development of the mod may well slow down going forward as I have move into things that are going to take more time because they may need to be developed from scratch. As such, I thought it would be a good idea to get the little details that were still missing for the existing content put in place. Or at least a first version of it all.
Unit pictures have been created for all (I think. It's possible I missed something) the custom assets currently included in the mod. You shouldn't find any pictures that don't match the in-game model anymore. Here's a sample of of the new Asgard unit pictures:

Along with the unit pictures, a whole new set of icons were created. Main view, HUD and info card versions for all custom assets. With the exception of one old placeholder custom model, everything was redone. You can get a preview of a few of the new icons in play in this screenshot: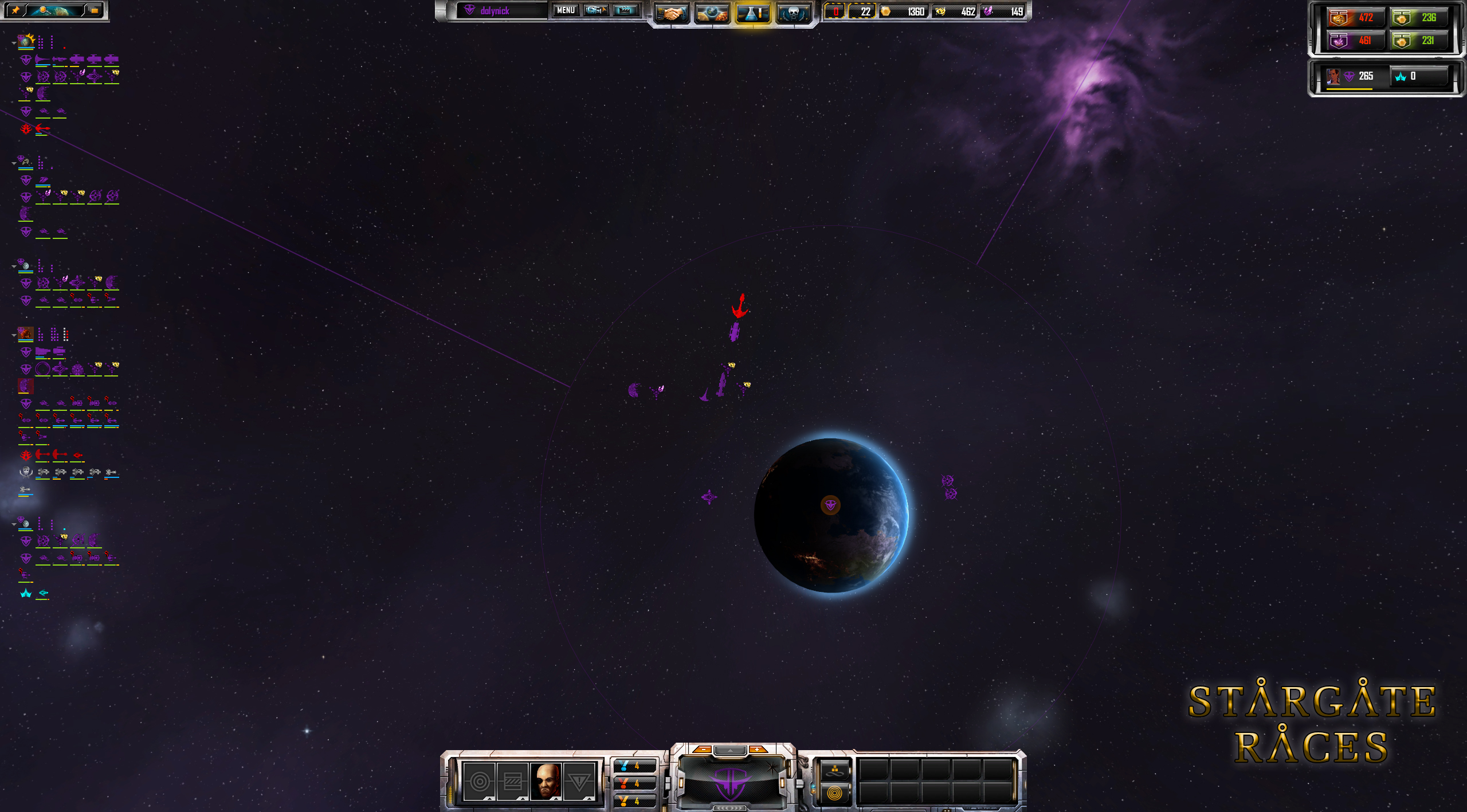 Sound and Visual Effects
There were some changes to weapon effects this update. The Ancient drones were tweaked to be a little bit less intensive on resources and I think they blend better visually at the new smaller size too. The Asgard also got a new, properly unique visual effect for their beam weapons with this update. They're still not widely used but their prominent enough an item from the original show that I think they deserved it. Here's a shot of the new beams in play: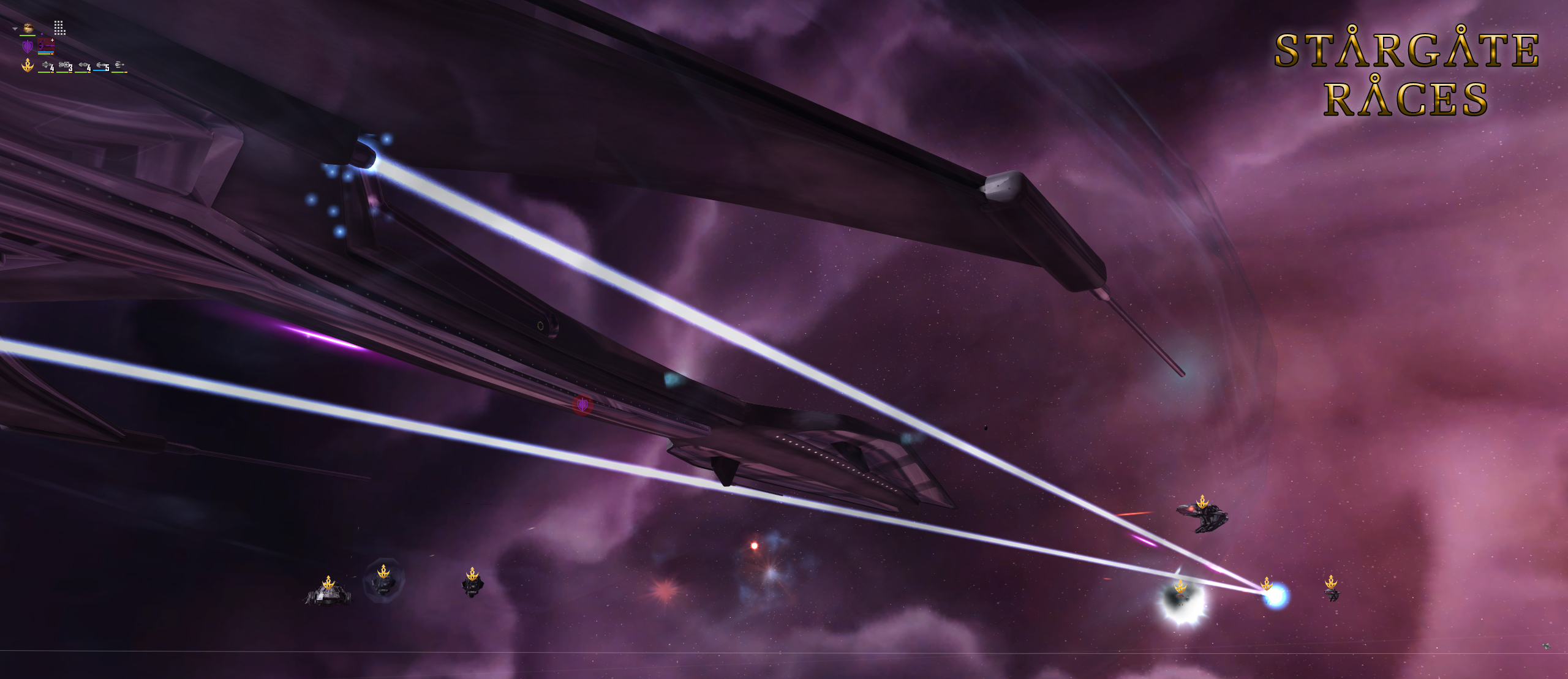 Shields also got a visual change. I have implemented the directional shader for shield impacts (courtesy of RC-1290 Dreadnaught) which changes up the looks a fair bit. I also made a pass through all the shield using factions and adjusted colors and opacity so that they each have a bit more of a unique shield motif for themselves.
Lastly, a bunch of new sound effects were added for weapons. Most of the iconic weapon sounds you know and may or may not love from the shows have been implemented for the factions. From the Goa'uld ha'tak blasts, to the Wraith plasma barrages and the Ori beam, the mod should now not only look the part but sound it as well.
I think that about covers r0.94b. While it didn't greatly change the way the mod plays, I think it makes things feel a lot better overall. I hope you'll agree when you try it as well. As always, feel free to leave a comment of feedback on what you think.