Dear lab cats
It's a new month, and it has been 2 weeks since we posted. We want you to know we worked our bright and furry socks off and we're ready to give you a thorough update.
User Experience
First of all, we improved your experience with the game. We felt we provided little guidance to help you find your way. That's why new users will now receive a confirmation email. Of course every account upgrade will receive a nice thank you note too. Next, we added tooltips to our buttons to help guide you on the platform. Whenever you can't remember what a certain button does, simply hover over it for a second or two and a little explanation will pop up. Lastly, we started working on a tutorial, for which we present an early preview here!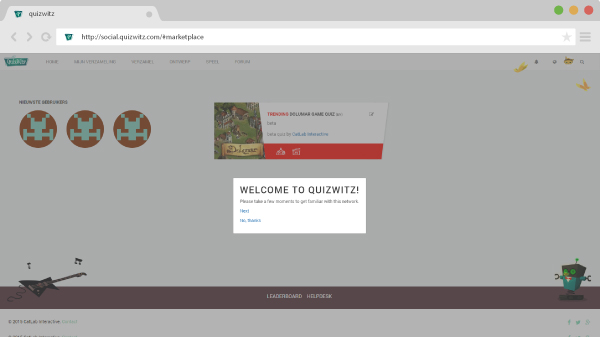 Localization
Languages can be a boundary, but not for CatLab Interactive. We created a simple localization tool and started translating the platform in Dutch. So from now on you can choose between already two languages. In due time, you will also be able to filter on language in the search menu, but for now, the collectables are shown in the language the user selects for the platform. We will start looking to add more languages in the future.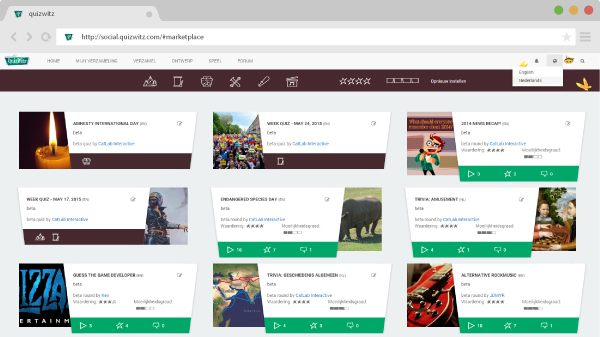 The future holds the tutorial, a FAQ and new improvements to the party game. So, what do you think about our new confirmation email, tooltips and Dutch game? If you have any ideas or comments, don't hesitate to drop them in the whiskers box below!
P.S. Yesterday was Sunday, so don't forget to play our Weekly News Quiz! Have you learned anything past week?