Hi guys!
Here's a quick list of our current and planned features.
Implemented features
Tactical energy management: Manage a limited supply of power to activate turrets and lights and defend your base.
Lighting influenced combat: Darkness engulfs each level. Use static floodlights and your soldiers flashlights to light up the scene. Your enemies don't rely on visual perception but your soldiers can't attack what they can't see.
Four different classes: Commando, Spotter, Sniper and Supporter: Each class has its strengths and weaknesses but combined they make a great zombie-alien-killing team!
Several enemy types: Standard zombie, lightning fast gecko, the mind-controller and others. These creatures from hell give your team a hard time, while you try to reach your objective.
Upcoming features
Tactical planning mode: Pause the game at any moment and plan your teams actions ahead of time. Our biggest new feature will increase player control and enable tactical decision making.
Skills for every class: There will be abilities for every class member. The different abilities will be combinable to further enhance effectiveness.
New enemy types: Poisoning zombie, light consuming shadow lord and hulking tank. More challenging enemy types will be introduced in the upcoming months.
Improved AI: We aim to make enemies seem more intelligent, try to flank the player and even cooperate with one another.
Level randomization: Objectives, pickups and indoor areas will be randomly generated and placed to enhance re-playability.
Further additions: Story driving NPCs, squad upgrades, base upgrades and many more.
An actual view of our tactics mode.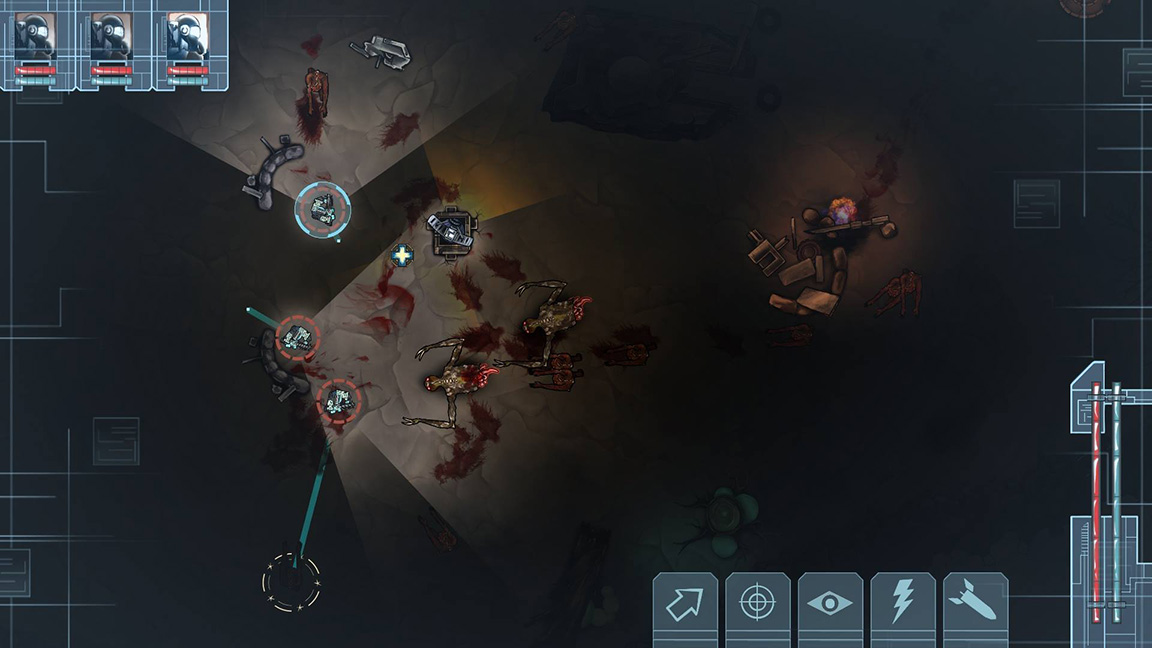 Expect more information in future posts. We will be posting about upcoming features, in-depth technical explanations, art and more!