Okay, now I'm working on the new logo and menu. The logo is finished, but the menu haven't finished yet. You can look below. What do you think guys?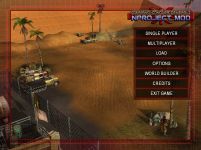 The main menu color theme changed to red. Since the Generals is brown (represent the GLA), Zero Hour is blue (USA), so I make this mod menu to red that represent the China, and of course also represent this mod main feature, Boss General.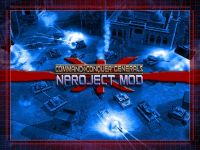 Here is the new loading screen. This is not the final version, but better than nothing. If anyone can make the better ones, please contact me. I'm not too good on wallpaper making.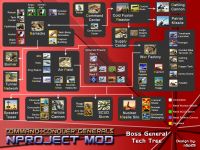 Here another bonus from me. The Boss General tech tree. If you're confused when playing the new Boss General, maybe this tech tree can helps you makes better tactics. Because I'm working on this mod alone and I'm a little busy lately, this mod progress may be slow. But keep watching on this mod, there will be another surprising updates. Thanks to you who have watch this mod.
~n5p29