Hey. Just a quick hello to everyone.
In the next 2 weeks or so I want to get all of our content up here and start producing some high quality images for your viewing pleasure.
Here is a quick and dirty feature list.
Features wrote:

- 8 vs 8 vehicle based team combat: Player used customized "flitters" to form teams of salvagers fighting others teams both inside and outside the ruined remians of the martian landscape.

- Customized vehicle loadouts and a variety of vehicle classes and designs give players the ability to customize their armies. Earn salvage credits, gain weapons, custom ammo and systems upgrades.

- "Offworld" spawning system will eliminate spawn camping and create a more balanced and fluid spawn dynamic

- Large martian terrains with as much sub surface play areas as above the ground. tactics will shift to fit environments and teamwork will be the primary avenue of success.

- Interactive features of the environment will allow players to dock their "flitters" to additional structures and gain control of thing like manned flak turrets, security systems, cranes / conveyer belts, slavage rigs, repair rigs and possibly more!
And in a blast from the past I dug up some old images and videos of the first Offworld: Fall of Mars from the bf2 engine.
ENJOY!
Our 2 manned Tempest Flitter with rocket pods. MGs and second player gattling cannon.. never was too accurate in bf2 engine..but tons of fun!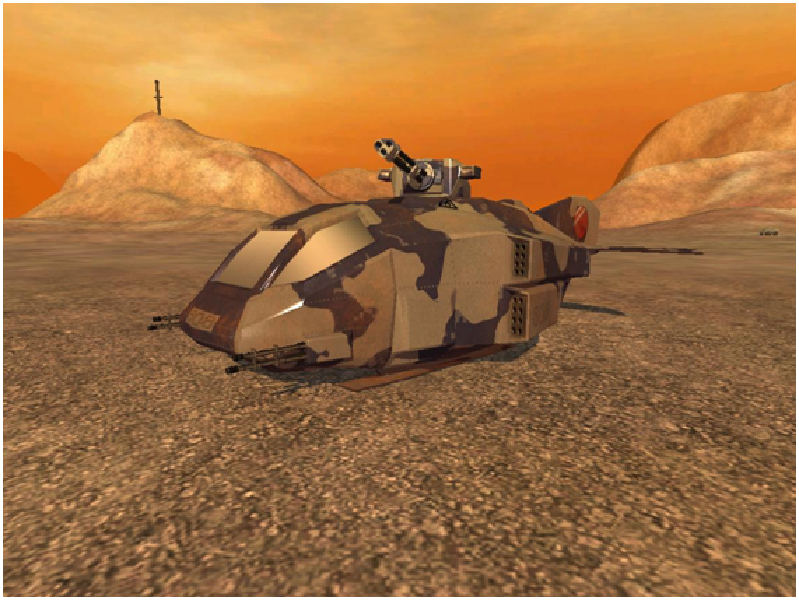 One of our original levels. Based on a large extinct volcanoe crater. I'll be recreating some of these envirnments for the new project.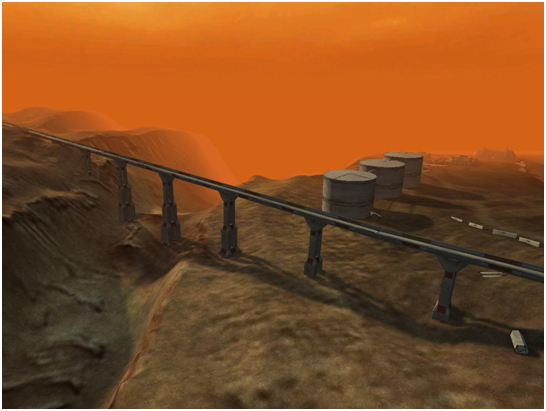 Ioina Chaos; a very choatic shattered landscape. was great fun for hiding and divebombing ussuspecting ground vehicles.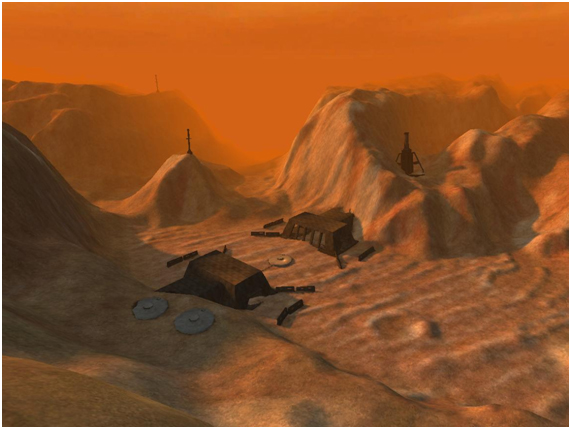 Thanks for your time guys. Keep in touch!