The time has come to add quests, and along with it the map view subscreen will undergo major changes and encanhements. Posts about continous invisible work with ever-expanding game content haven't been too numerous here, but now the big wheel keeps on turning with more visible outcome and we hope to keep you more frequently updated about the sweetness ahead of us.
Quests
There will be quests. For now we'll let the screenshots do the talking. It's a lengthy process to come up with all the planned ambitions, but the foundation is laid and quest journal page is up and running. On quest journal main page we'll have a list of all the active quests the character is involved in.
This character is involved in three different quests. Quest titles, assignment and expiration dates, and quest giver information is displayed: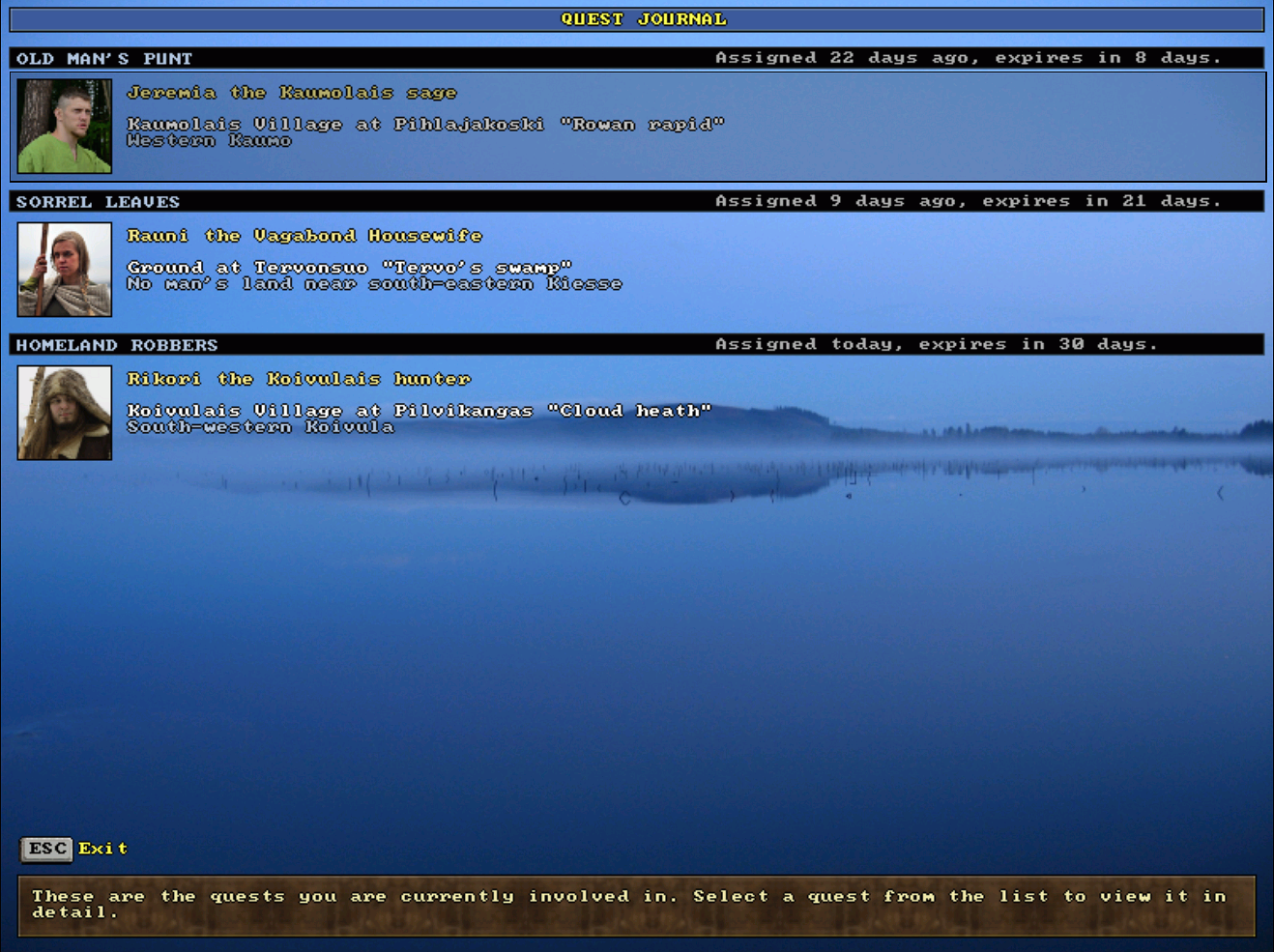 Then you just select a quest from the list to view it in detail. Detailed quest information is provided by showing all the relevant talk lines you have heard from NPCs. We won't be using "your goal is to..." summaries, instead you'll see the exact information you've been told. Should you obtain extra information during the quest the journal will update accordingly. In addition to person-to-person quests some might include supportive characters and informants leading and twisting the plot.
Viewing details of a certain quest: (most of the text is blurred in order to not to spoil the fun)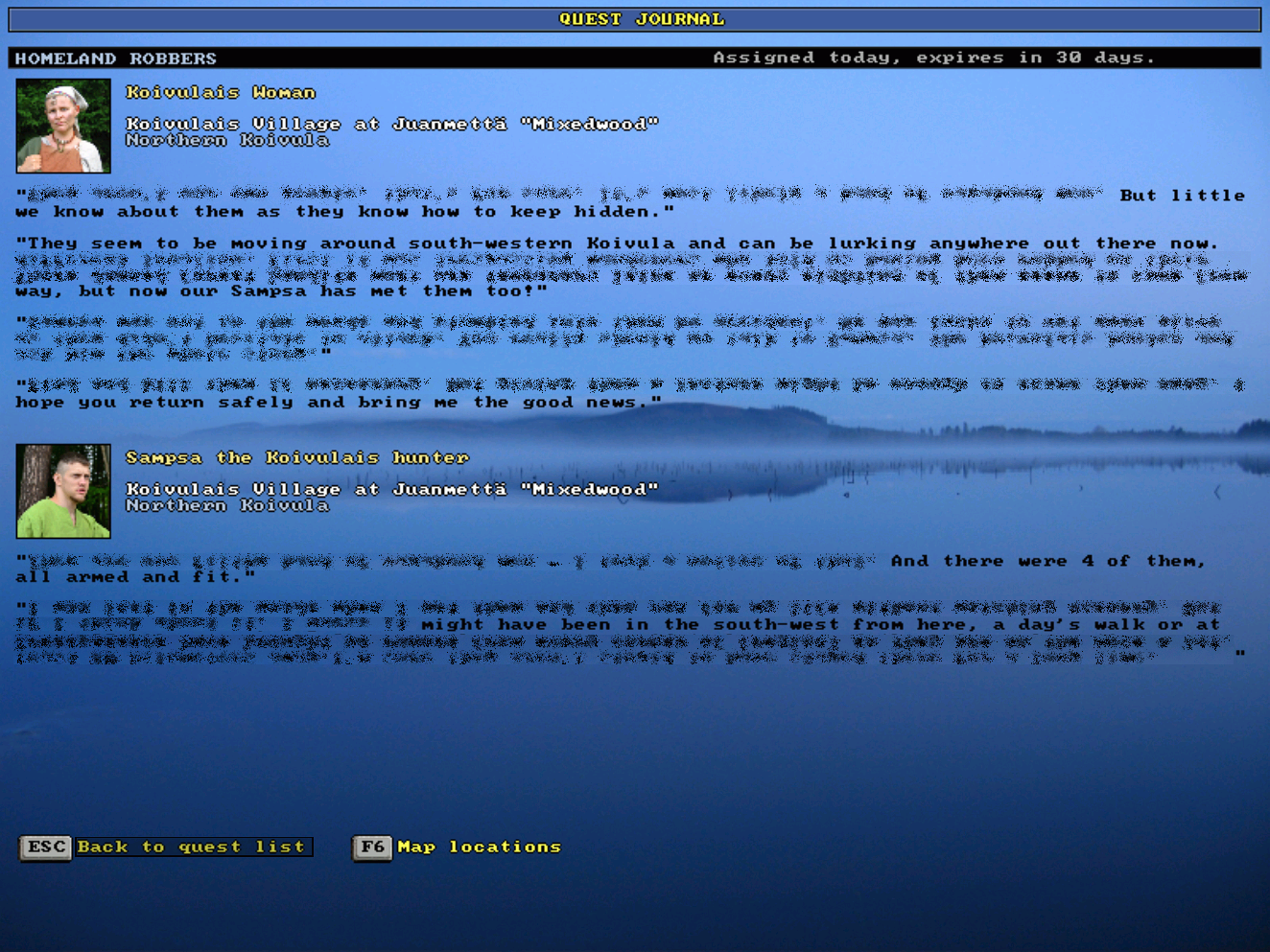 At the bottom of the screen it says "Map locations". Now what's that?
Map of known areas - with markers and new design
Map of know areas (F6) screen has been completely rewritten and redesigned. The outlook is quite familiar, but the contents are seriously enhanced.
* Map viewport is way larger than before and utilizes your current screen size.

* Cultural blocks are round and alpha-blended on top of the map so that you'll get the idea of explored areas also with cultural regions showing.
* We've got new markers and we've got the target cursor. Yes, it means you can point and click locations for more information. It's also fairly possible to choose and select locations with keyboard if you don't care to touch the mouse.
With our brand new map of known areas, as we point and click the area with "Quest location" marker (and two villages) we get this: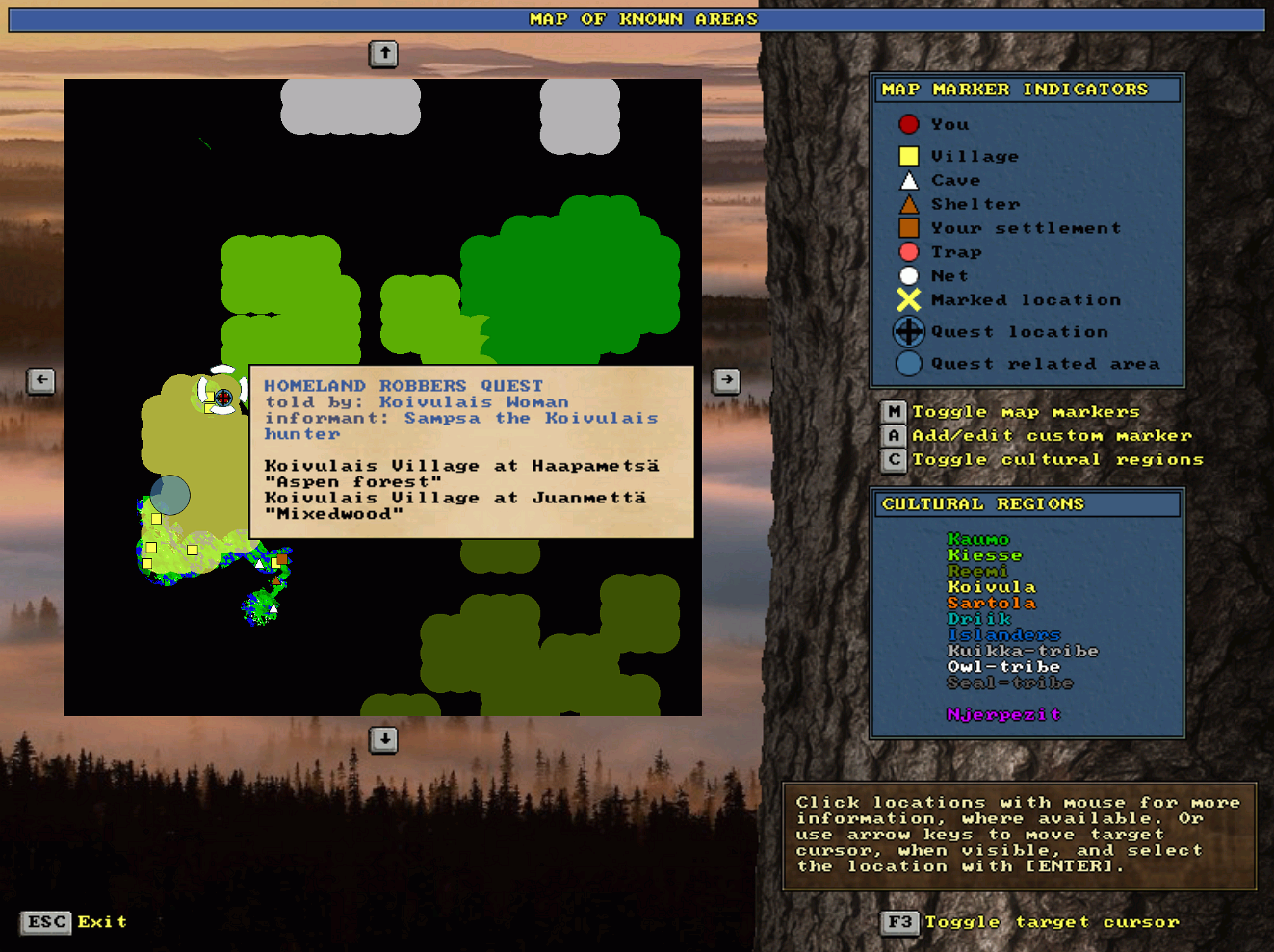 In this example, there's also large "Quest related area" visible on the map. We've apparently obtained some valuable information regarding the quest in question. And if we are curious about it, we'll just point and click that marker: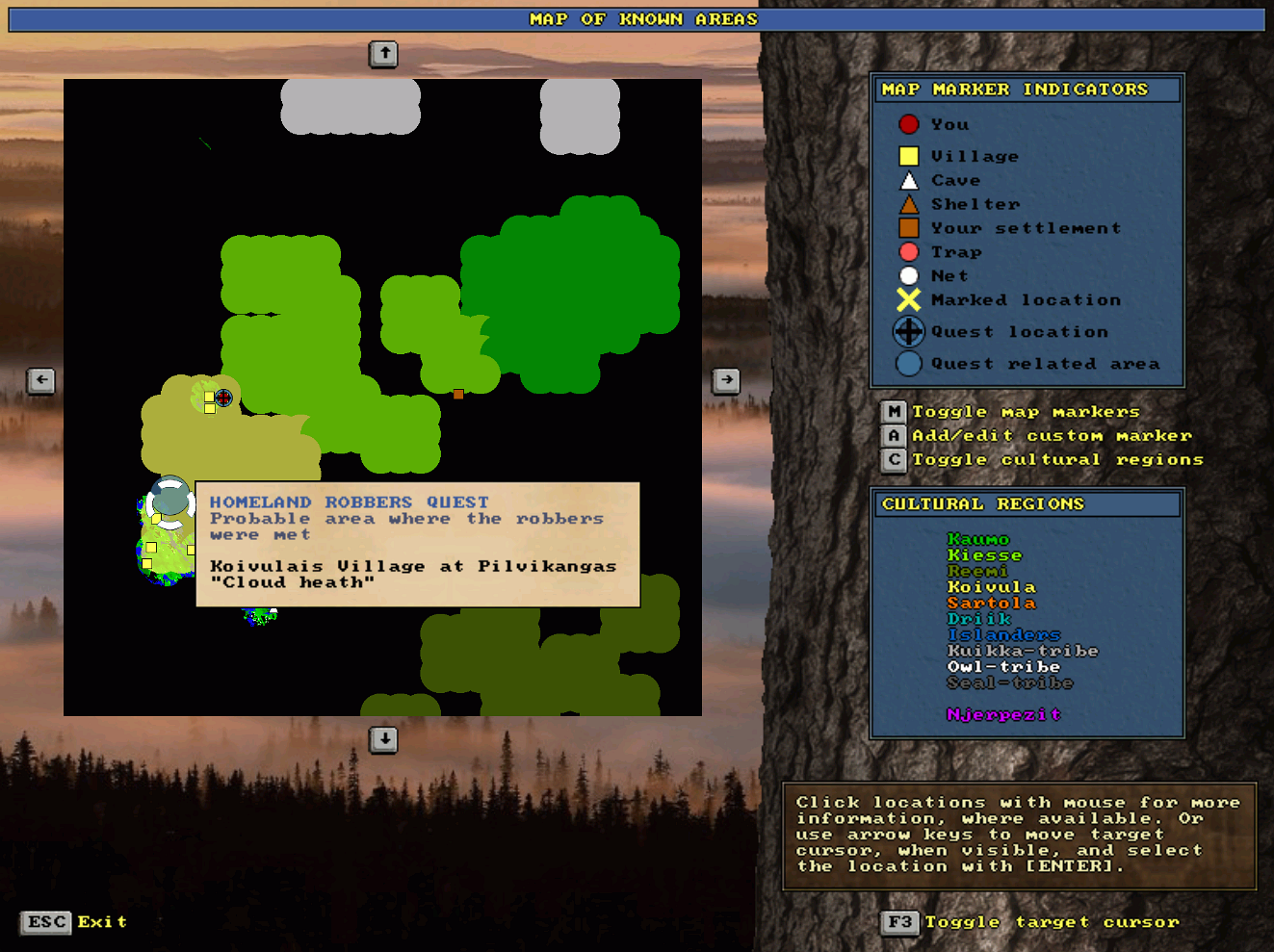 Work with both of these showcased sub-screens still continues, and the next thing in line is to allow adding your own custom markers on the map.
Stay tuned for more - and feel welcome to join at Official Unreal World forums for good talks and frequent tidbits about ongoing development.