Crystal Shard is pleased to announce that Quasar is now available on Desura!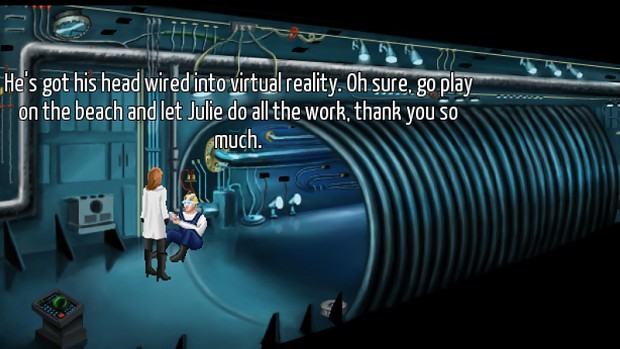 On the spaceship Quasar, the lack of shore time causes tension to run high. The latest argument has proved too much, with each of the crew stalking off to different parts of the ship. To the medical officer, bringing these warring characters back together will be no easy task.
In this short adventure game, you control four different characters as they explore the ship, each with their own skills and reactions to the environment. Instead of on puzzle solving, the game focuses on the personalities of the characters and their interactions. The game is fully voiced.
The game can be purchased from Desura here: Indiedb.com