Hello everyone, I am here today to introduce you to a new modification for Crysis, Quarantine.
Story Summary:
Hidden near the island nation of Madagascar lies an island, shrouded in fog and mystery. High mountains surround the rim of an island, providing a shield from the outside world. But within these cavernous walls, dwells something with millions of years of evolution on their side.
In 1999 the Prio-Tech Initiative discovered the island and established a facility on the island to monitor and observe these mysterious wondors in their natural habitat. They kept it a secret from the general public. A few weeks after the completion of the main facility things started going awry. People started disappearing, equipment was being damaged, it seems that the islands native inhabitants are a lot more dangerous than originally though. The onsite leader of Prio-Tech, David Vaughn has declared the island quarantined. Communitcation was lost shortly after.
A month later a chartered flight carrying a team of experts; photographers and the like, loses power mid flight and crashes on the island. You take the role of Nick Valenti, a photographer with outdoor experience. As the game develops you discover the mysteries of the island as well as those of Prio-Tech. Survivors of the initiative surface and aid you in your missions to survive the terrors of this island, contact the outside world and call for rescue.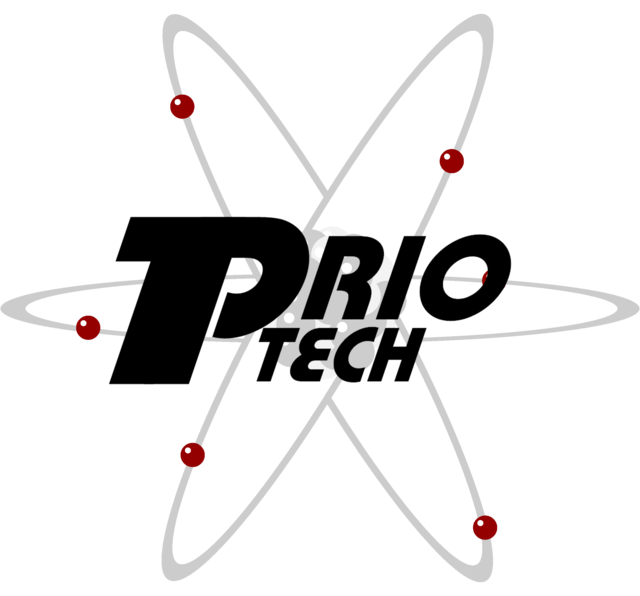 Characters:
Nick Valenti - Main character
Laurie Roberts - PrioTech employee, female lead
Jim Brennan - Nick's friend
David Vaughn - Manages the PrioTech group on the island
Guy Rockwell - PrioTech Security Officer
Sam Morgan - PrioTech Maintenance Technician
Note: We just wanted to provide you with the basics of each character, you will learn more about them throught the production of the mod but mainly when you play the mod.
Weapons:
The following weapons will be featured in Quarantine, why does Prio-Tech need weapons such as these you may ask? You will find all the answers when playing through the story.
Beretta 92:

Weapons not shown (These are pretty much done but need a few touch ups before being posted):
Spas-12
MP5
Colt Trooper MKIII
Vehicles:
Driveable Vehicles:
Mercedes Benz Field/All-Terrain Vehicle
Mercedes Benz General Purpose Vehicle
Unimog Transport Vehicle
Non-Driveable/Non-flyable Vehicles:
King Air 200 Aircraft
Bell UH-1N Huey Helicopter (Might be able to fly)
Structures: (All are not listed, just ones with available previews)
Main Facility
The Prio-Tech Main Facility is where all employees go to work in the morning..... Or at least they used too. There are multiple labs and offices where research is done on the island itself.
Worker's Lodge
The Worker's Lodge is one of many structures built on the island to accomadate Prio-Tech's employees living needs.
Props:
Electric Fence
Prio-Tech have placed electrified fences around the working and living areas to protect its employees. What are they trying to keep inside the worker's areas? Or what are they trying to keep out of those areas...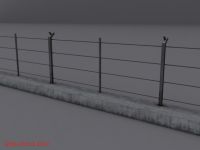 Environments:
Areas in which you will encounter on the island may include the following -
Swamps
Open Fields (tall grass)
Dense Jungle areas
Caves
etc. there are more :)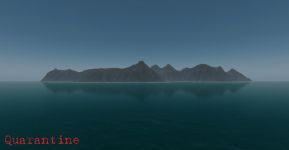 Quarantine is currently being developed by Evolved Horizon. If you wish to learn more about EH please visit the link below. We hope to deliver high quality products to the community for your enjoyment.
That is all for today, thank you for reading :). More to come soon.