Today become online at our servers a new version with a brand new feature that will make many people happy, specially the russian community that asked that for so long. :D
Now you can bind the weapons like you can do in Quake! also can exchange Primary/Secondary like the original game without the new weapons added in the inventory by Frontlines.
Still have EVERYTHING that you had before, but now you can go direclty to what you want without the need to scroll down your inventory to find the weapon you want like was before.
Here the Binds list:
. Primary Weapon
. Secondary Weapon
. Claymore/C4/RPG
. Primary/Secondary
Here the screen to you bind them: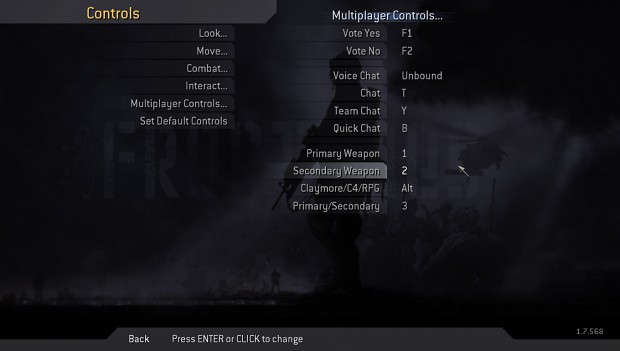 Now you will ask WHY quake style binds are the best ones to use instead of the original COD style (aside COD style is still present and you can use of course!)?
For exemple, you are a sniper and you are planting a claymore when an enemy appears in front of you what can you do in the original COD Style? well, you gonna hit the next weapon key, then you will got the Sniper rifle in your hands, which is bad since you will have trouble to kill an enemy for that close range and fast with sniper. Then you need to hit twice to get your pistol (or a secondary rifle) to kill him.
Well, in Quake style you simply hit the secondary key, and your pistol will be select directly to your own protection, then you will be able to defend yourself, while in the original COD style you will be probably killed.
Hope you will enjoy this new feature! :P
To update your server just connect to one of our servers to download the latest beta version then update your server files.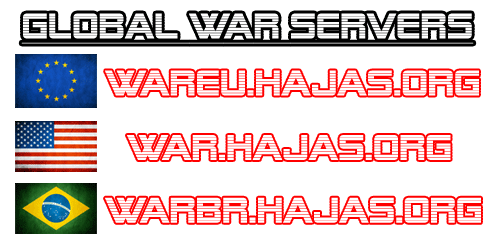 Of course this new version have all the new features already done:
. New Parachute Model
. War Effects updated with even more realistic battlefields (everything is random)
. New Chopper's Armor calculations
. Few misstype english errors
. Brand New Chaotic version of Airfight gametype with also soldiers on the ground
. New option to play Nuke gametype with Respawn
. Any chopper in the air during a Nuke strike will be destroyed
. Added Noob options to play Rescue gametype where the Prisoner it's a lot harder to kill
. Invasion gametype have new balanced respawn delay for the defenders
. Quake Style Binds (Go direct to the weapon you want! no need more to scroll the list!)
. Fixed few small bugs
Enjoy! :P