Quake's just received a remaster that brings new features, functionality, and quality of life changes into the game, propelling it into the modern day. To kick things off, here's five fantastic mods worth revisiting Quake for, and our thoughts on the remaster.
By Bloodshot
This mod was featured in our latest Top 5 Promising New Mods article, and it deserves the attention - it's a truly awesome recreation of the new DOOM games within Quake. Featuring all the weapons, enemies, and mechanics introduced by the new games alongside new additions by the team, it's a brilliant total conversion that is every bit as adrenaline pumping as 2016 and Eternal's DOOM outings are.
By Bloodshot
A great graphical and gameplay overhaul mod, Quake 1.5 uses the community-made Darkplaces basis to create a greatly engaging revamp of the original game. New weapon models and animations, visual effects, and enemies alongside changes to level progression will give longtime veterans of Quake a fresh new way to experience the campaign.
By Zetta
This modification changes the gameplay loop and recreates the more methodical, strategic SUPERHOT gameplay within Quake. Each combat scenario requires precision to succeed, and the visual style is carried over too, providing a superbly unique experience to the original.
By Quake Community Team

Arcane Dimensions is a huge community project, turning Quake into a projectile-based experience with an emphasis on exploration in a new, dimension-hopping story. Dozens of unique environments join the still-ongoing collaborative community effort to release more content in the form of extra dimensions, and the bar for quality is high with each and every one!
By Robin Walker (yes, that Robin Walker)
If you're here anyway, why not revisit one of the classics? Yes, Team Fortress has since received remakes on both Goldsrc and Source - but the original release of this incredible mod is still fun, fast-paced, frenetic action. Get a group of friends together or join any of the classic TF communities still alive today, and see where the franchise set down its roots.
---
Our thoughts on the remake
Quake is a classic FPS, amongst the first fully 3D shooters on the market, and with a legacy that stretches across the industry. From Half-Life to Call of Duty, Quake's gameplay - and the astounding technology behind the game - have influenced an entire generation of games. When it comes to playing older titles in the modern era, however, games like Quake often fall short - not simply graphically, but technically. The Quake release on steam previously required a number of patches and Steam guides to work around its antiquated UI. Now, thanks to the very recent Remaster update, this is no longer the case.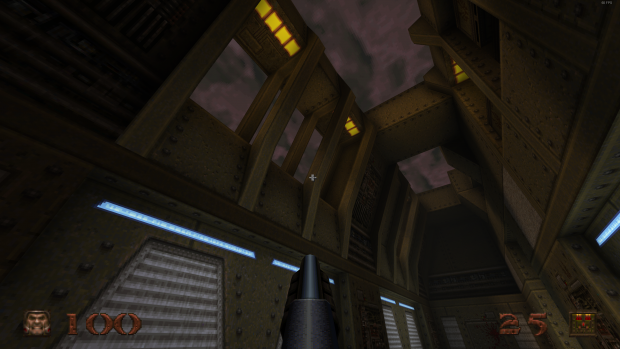 The remaster's visuals are "old made new again", with faithful improvements to Quake's classic style
New graphics, same classic high paced gameplay
The remaster features numerous fixes and compatibility patches to bring the title into the modern age, playing more smoothly and pleasantly than ever before. It comes alongside two new level packs developed by MachineGames; one was released on its own a few years ago during QuakeCon2016, but the second level pack is newly developed especially for the remaster and features some stunning environment design - especially impressive with Quake's classic world assets.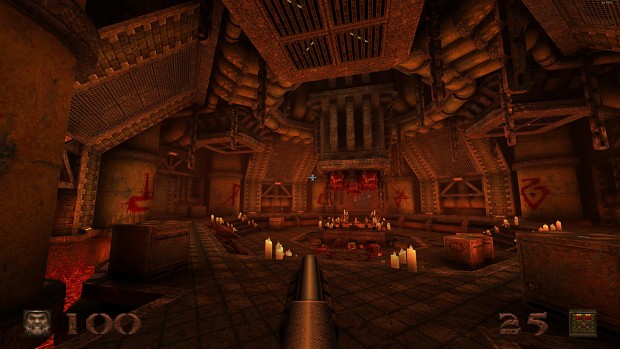 No longer concerned with the technical limits of the era, MachineGames' newest episode
carries astounding visuals alongside Quake's core gameplay loop
Mods for all platforms - yes!
The update is free to any existing owners of Quake, and also features releases on other consoles like PS4 and Xbox One to allow non-PC players to experience this classic shooter for themselves. Improved multiplayer functionality allows friends and communities to relive the glory days and compete in multiplayer or co-operate in the new campaign levels. On top of that, there's an addons menu that, in time, could be a one-stop locale for curated content from Quake's prolific content creators. This would allow even console players to access the vast amounts of Quake UGC on the web.
Quake is a classic game that was worth a go even before the remaster. Now, there's simply another reason to revisit the roots of the FPS genre. See you in the game!