Hello there!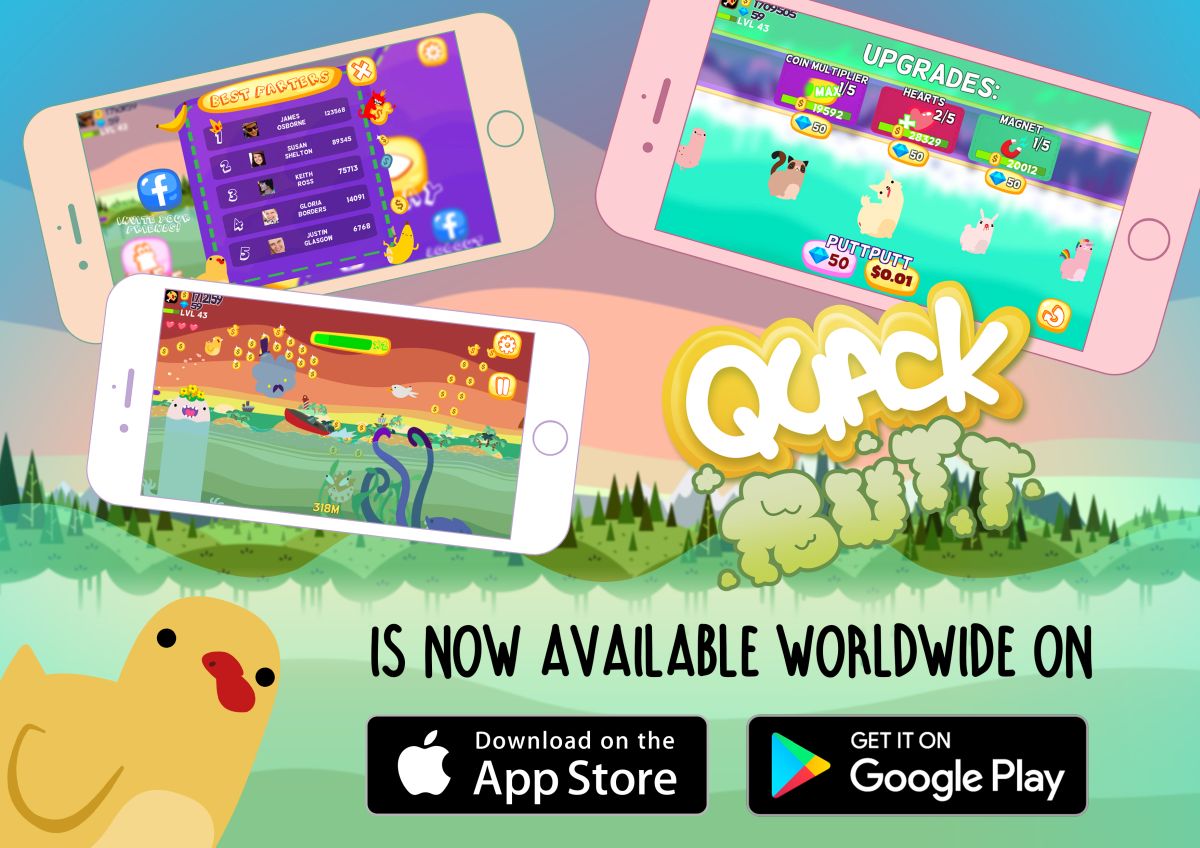 Long time no see, but after many improvements we finally realeased QuackButt!

Here's the new trailer:


What's new?
- new currency - Diamonds
- upgrading your character
- unlocking maps with Quacoins

App Store version is changed a bit, but still ducktastic!

Download on Google Play - Play.google.com
Download on iOS - Itunes.apple.com

Have fun playing!