PvP Modes
There are 3 different modes at the current stage of development:
- Death Match, 4 players FFA
- 1 vs 1
- 2 vs 2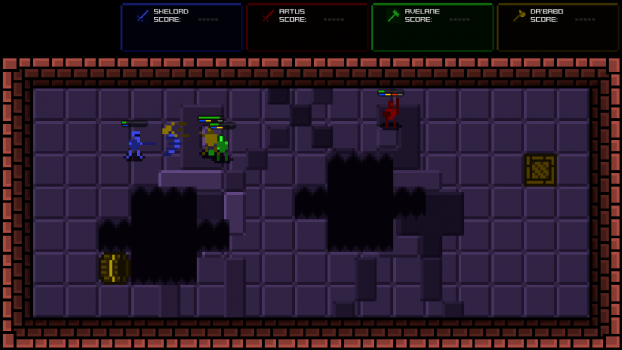 Bots
Want to play PvP but there's nobody around to join you? Don't worry. All empty player slots are automatically filled up with bots. The bot AI is not perfect yet, but strong enough to train your reflexes and PvP skills.
Champions
Want to show off your imbalanced build or do you prefer a fair match? Your choice! You can either fight with your heroes from adventure mode or choose to play with a set of preset characters, called champions. Champions have fix stats and are balanced in power to provide a fair PvP experience, suitable for e-sports tournaments. There are multiple champions per hero class with different stats and skill sets.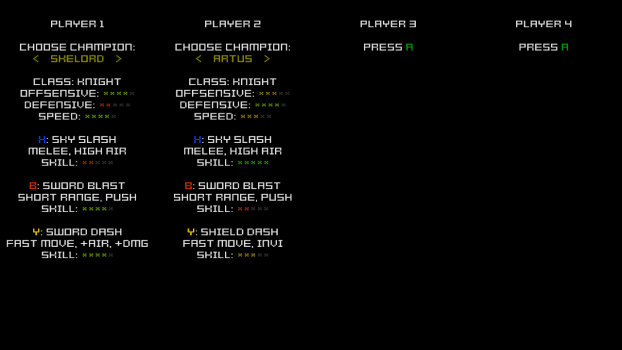 Combos
The combat system of Legends of Pixelia allows multiple forms of combos. Be creative and practice the timing of your main attack and your skills to invent unique combos. A gameplay scene showing a nice air combo: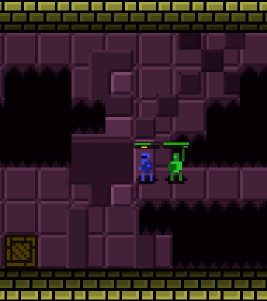 And the winner is...
A PvP match consists of multiple rounds. A round starts with all players alive, each one in a corner of a randomly generated room. The last surviving player or team gains one point and wins the round. The first player or team that has 5 points wins the match. The duration of a match with equally skilled players should be around 10 to 20 minutes.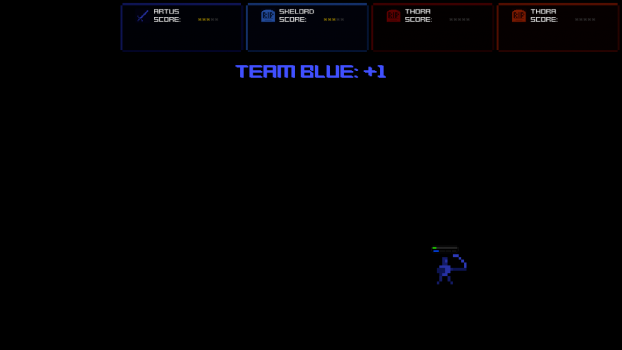 A short 2 vs 2 gameplay scene, poor blue one already lost his partner: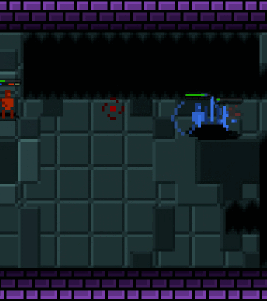 That's it
So, that's the current stage of development regarding PvP combat. I hope you like it. Don't like it? No worries: This game is in development and everything mentioned above is subject to change. Stay tuned and watch this retro styled game becoming better and better over time.
- Sima
(Mirrored on my blog)