Surface, on which you build your jigsaw puzzles – is an important choice. In reality, once you built a good deal of your puzzle, you can discover that your chosen table or cloth is not that good, because it makes moving the pieces difficult, or simply makes the building uncomfortable (by being too bright, for example).
Puzzling tries to simulate the genuine jigsaw experience, while making it more comfortable. You can change your building surface at any time!
It is quite simple too. First you choose your background type from the menu: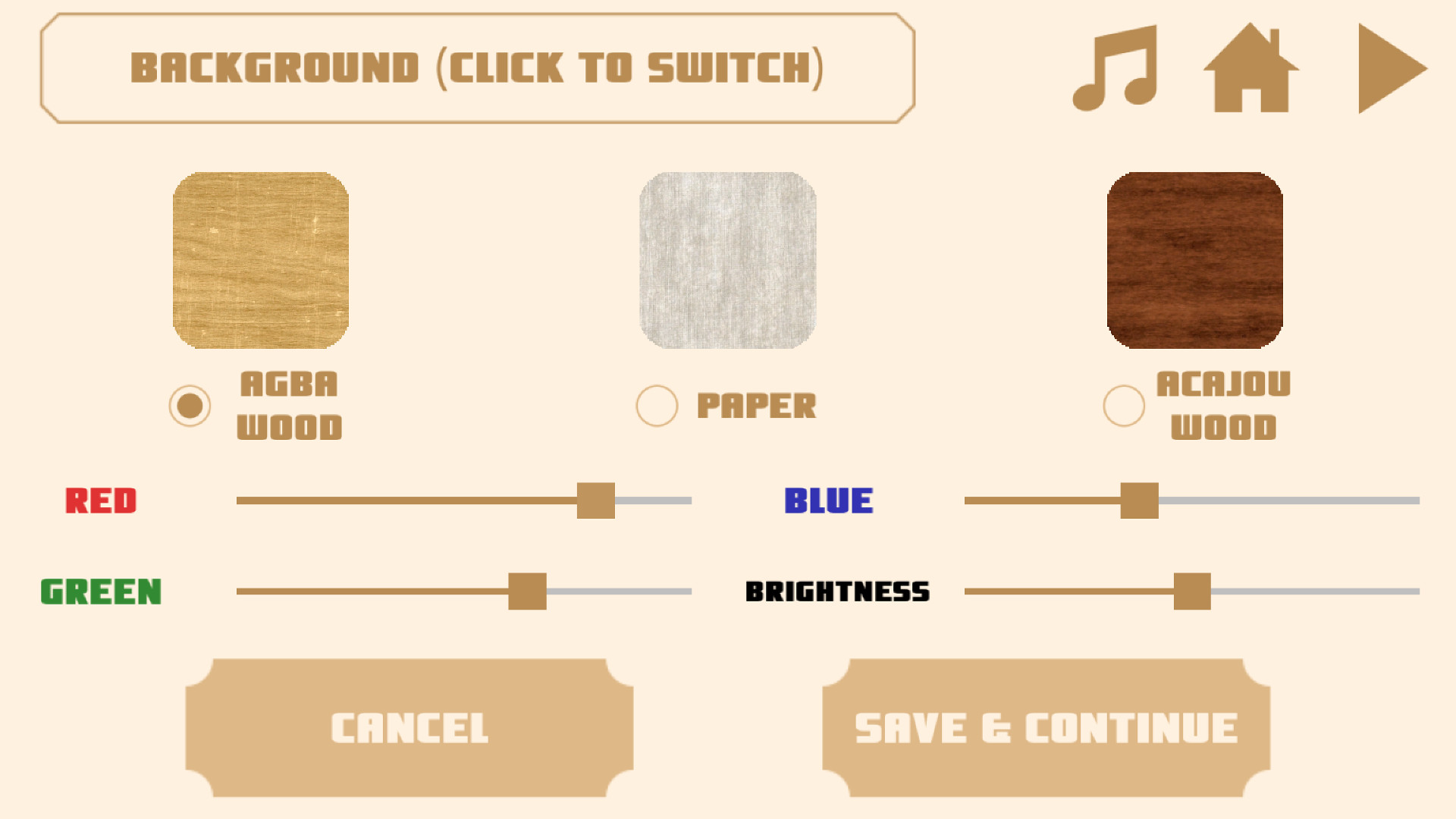 Screenshot 1. Background settings
Currently you have 3 material types for choosing: light wood (Agba), paper/cloth, dark wood (Acajou).
You can also set the colour and looks just right, by playing with the red/green/blue or brightness controls.
Here are the respective options in their default colouring:

Screenshot 2. Agba wood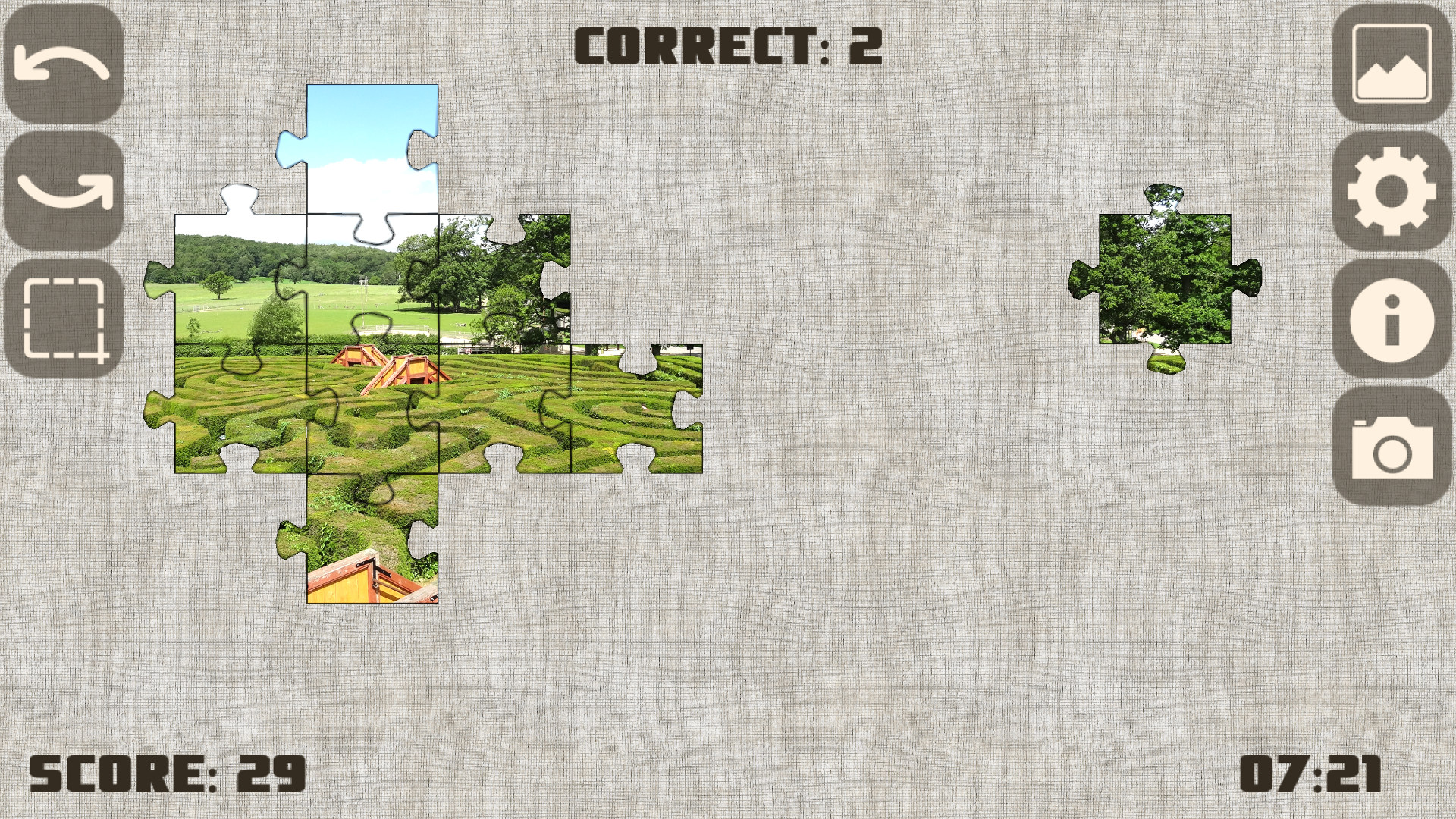 Screenshot 3. Paper/cloth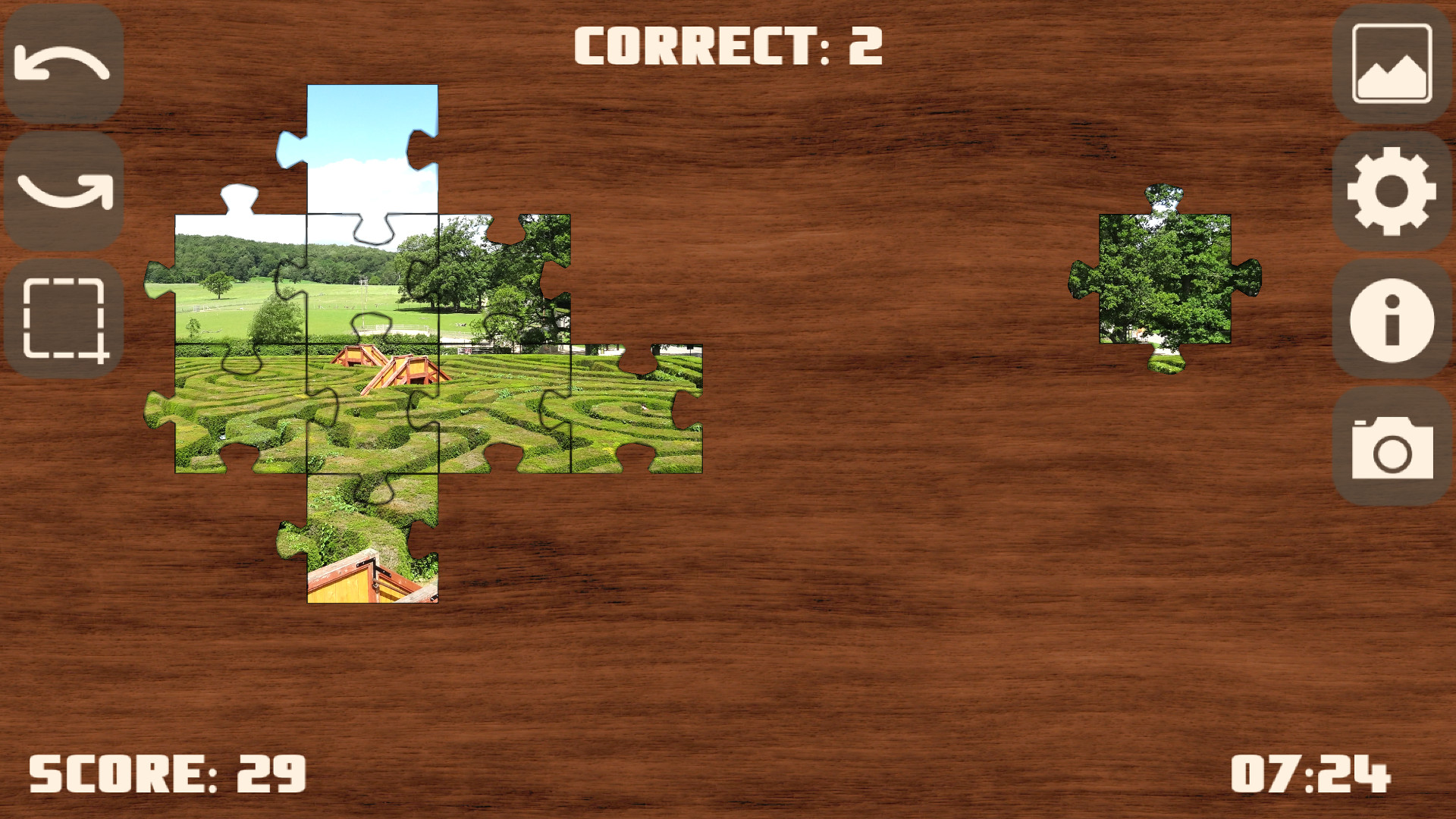 Screenshot 4. Acajou wood

What other kinds of surfaces (metal, glass, stone etc.) do you prefer when building your puzzles? Leave your suggestions.