It has been an interesting two weeks, our addition of the infinite galaxy caused a few problems in multi-player. This week's patch should address the major visual desync issues which were caused by the last patch, A.K.A the invisible asteroids that were destroying your ships. We have created new tools that will allow us to detect these issues more easily so in the future these problems shouldn't slip past as easily.
As for new features, we are adding a new Assembling Machine. This device will be used to make smaller devices. Devices such as the new signal beacon.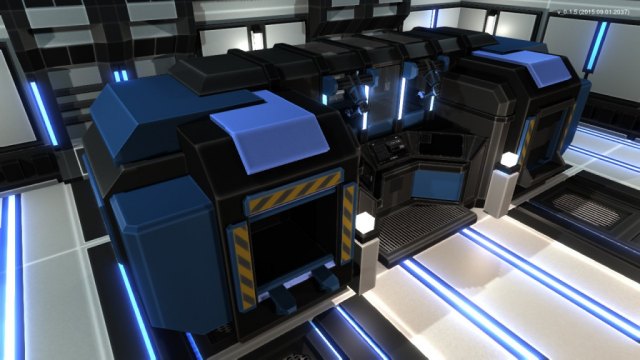 Assembling Machine
Similar to the refinery, in order to use the Assembling Machine you will have to put refined resources into the hopper and select which device you wish to have it construct. In the future this machine will be used for similar devices such as repair drones, combat drones and more.
The new signal beacon allows you to mark locations in the galaxy. It can be detected from 150 kilometers away. Using the sensor menu on terminals, you will be able to change the transponder message of the beacon.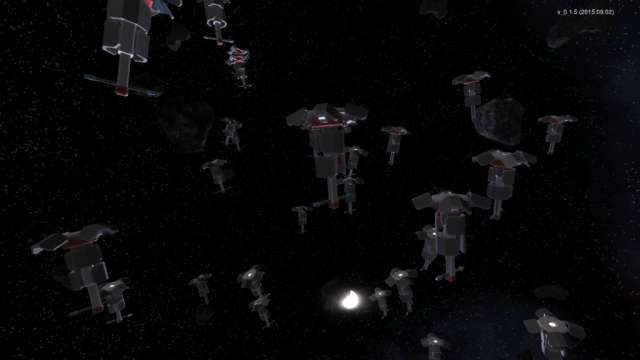 Multiple beacons in Space
To deploy a beacon, simply put it into the disposer and eject it from your ship. It will then unfold into its beacon form and begin transmitting. Using the sensors you can find your beacon and change it's transponder message. Using the same menu you will also be able to deactivate it. Similar to NPC stations beacons will drift back to their original position.
We've also updated the way the cargo manifest works. You can now see what cargo is currently on board your ship, how many cargo spaces you have in total and, how many are occupied.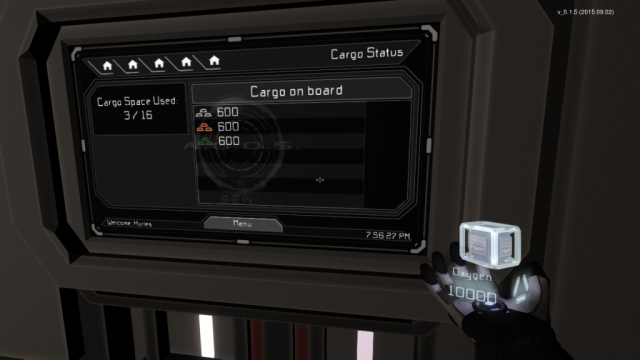 The new Cargo Manager
you can access this screen from the GRIP and the wall terminals. With the sensor list you can also check the cargo holds of other ships.
We hope you enjoy this new patch and as always, if you would like to know more or would like sneak previews of upcoming features and patches please follow us on Twitter, Facebook and our own or Steam forums.