First off, we have new content coming.
Two (yes, two) new races will be added to the game for 1.3.
The Space Chickens will be feature-complete, and a new race, tentatively named the "Wolfoids" (kudos if you get the reference) will be in 1.3. We're not promising that they'll be perfectly balanced yet, but progress is being made!
Oh, and also we might finally have combat on the sea, with giant Resistance and Overmind warships dueling it out with giant guns and huge explosions. Just thought I'd mention that ;-)
And a new Demo build is about ready, featuring some new content and small fixes. We'll have links to it when it's done.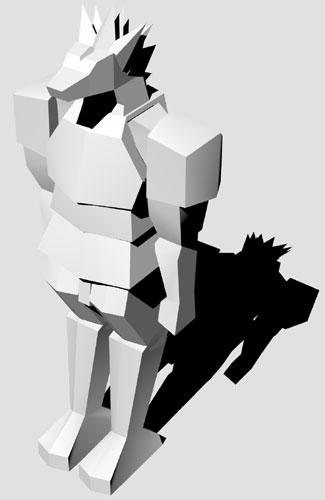 Only 525 triangles! Isn't making RTS-spec content fun? I'll show him again, after he's painted up.