What's better than a fixed-size map with little red dots? A fullscreen, touch-enabled game map with animation! Public Alpha 10 brings huge interface updates! Let Thrones Beware is now much more compatible with touch enabled laptops and tablets. You'll be amazed by just how much easier it is to get into the game.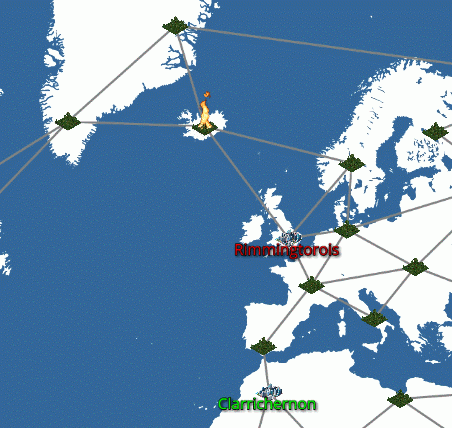 Pretty cool new map, right? There's more going on than just a bunch of fire; the map has been rebalanced to support competitive play by up to 10 players, which means that when you start up a new game with your closest friends, none of them are going to have an advantage over you that will give them bragging rights. The glory will be all yours!
Featuring!
Enhanced interface and upgraded full-screen game world
Rebalanced starting positions and map layout
Private games
Player-directed AI strategic battle system
RPG-lite advancement for armies
230 unique technologies
Custom military unit design
City building and resource collection
How many bug fixes? So many bug fixes!
Round up some friends and hop into the best iteration of Let Thrones Beware yet!