The new trailer is finally here!!!
Chat UI
The chat UI has a new look and feel. Added new chat response logic and various enhancements. Cinematic Bars have also been added.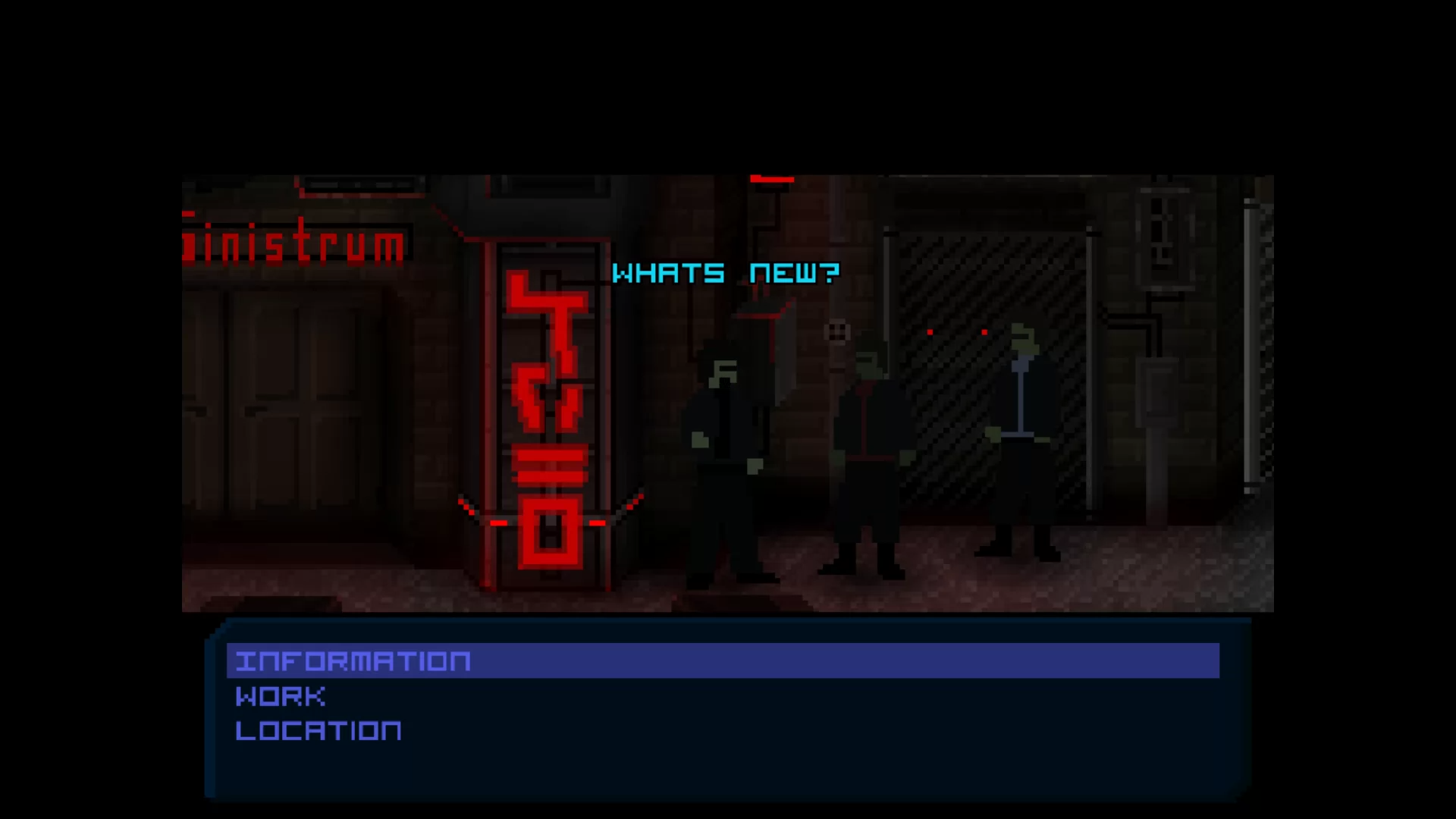 Area 9 - Slums
Introducing a whole new game area. The slums consists of 2 main districts. The business district and residential district. The business district consists of several shops and restaurants as well as the popular Riot Bar. The residential district consists of Hotel Sinistrum, the Gromada syndicate headquarters, train station, and a landing pad.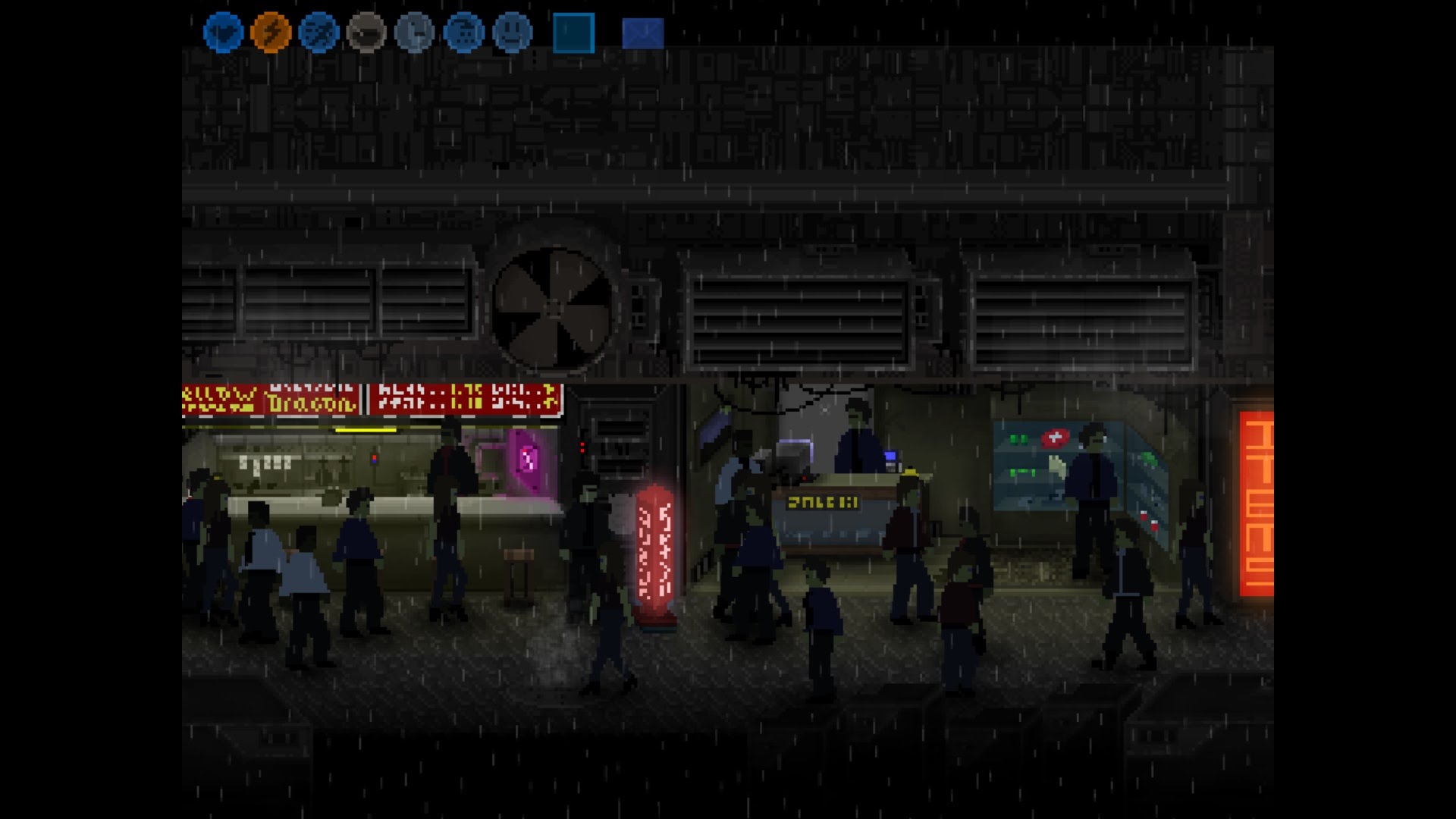 Gromada Syndicate
The Gromada are all of what you'd expect from an organized crime syndicate. Gambling, killing, thievery... Obtaining anything they want through ways of fear and extortion. The organization succeeds on the absence of policing and true government. The syndicate's control on the black market wreaks havoc on corporate value and their ability to capitalize on profits. The Gromada takes it's image and reputation highly. Agents are disciplined, combat hardened, and strike fear into any citizen who crosses their path.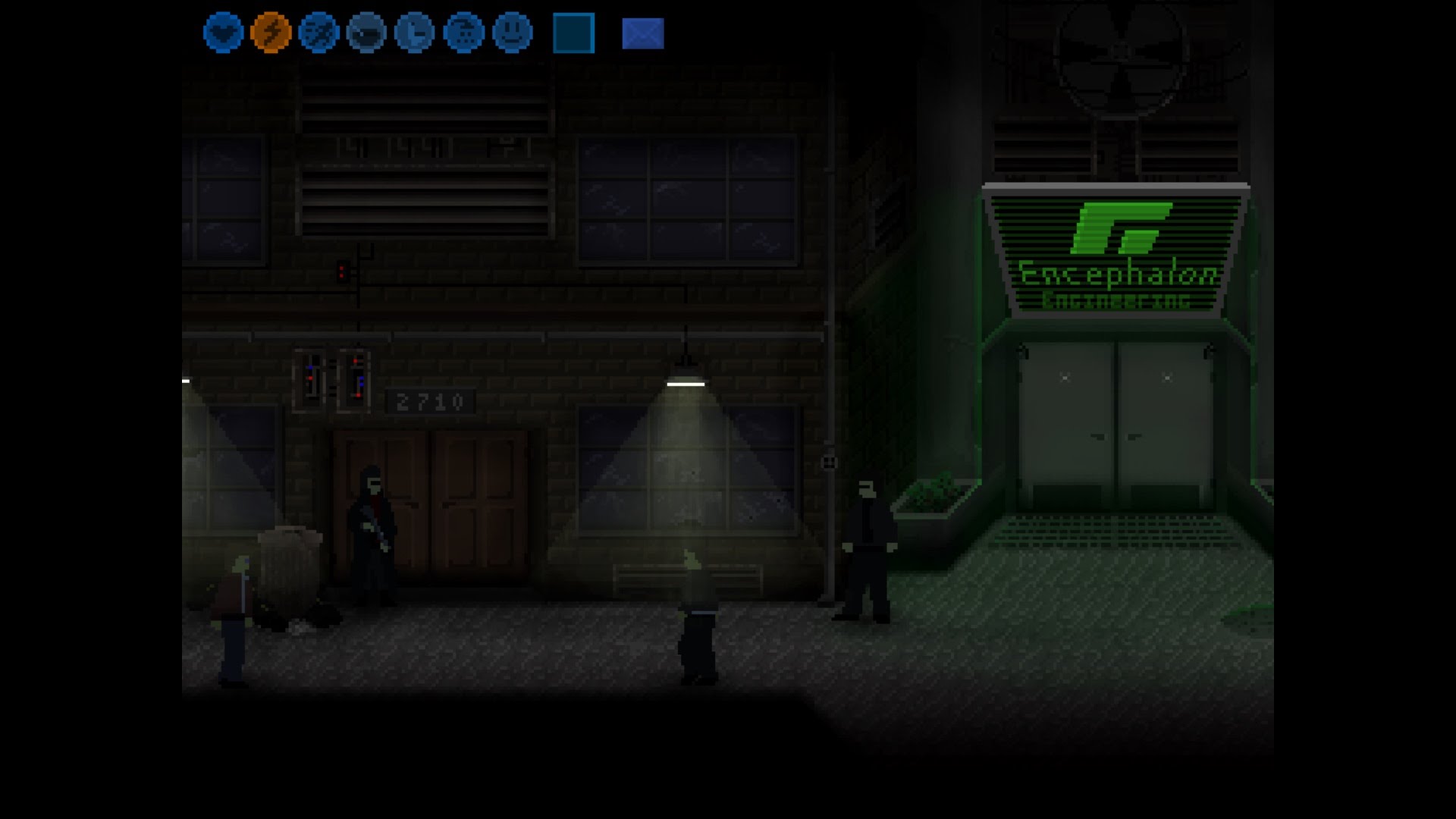 BugFixes
Fixed bullet tracer issue which caused the tracer to be hidden behind certain objects.
Randomized AI walk and animation speeds.
Added train departure and return sound effects between districts
Added new AI idle animations.
Added ventilation smoke within certain areas.
Improvements to AI node and pathfinding.
Fixed card game bug where the start button would not initiate a new game.
Reduced the area in which player melee attacks deal damage. Melee is now more accurate.
Increased dialog chat delay for reading purposes.
Decreased player diving distance.- Increased weapon bullet damage.
Fixed bug that would cause the cinematic bars to freak out.
Fixed bug that disabled rain effects.
Fixed bug where Gromada syndicate members had radio chatter audio.
Fixed camera bug when talking that restricted zoom functionality for other zoom events.
Increased knife throw distance.
Fixed a reversed animation bug on the player that occurred while sleeping.
Several player animations have been smoothed and synced properly.
Fully functional mechanized enemies.
Don't forget to subscribe and follow Proxyndic on the following sites below. Your support is greatly appreciated.
Thank you!