The Ship's Corridors were the first area I developed and show the most evolution. From crude flat walls, through blocky cartoony experiments, all the way to the current detailed painterly style. We've come a loooong way!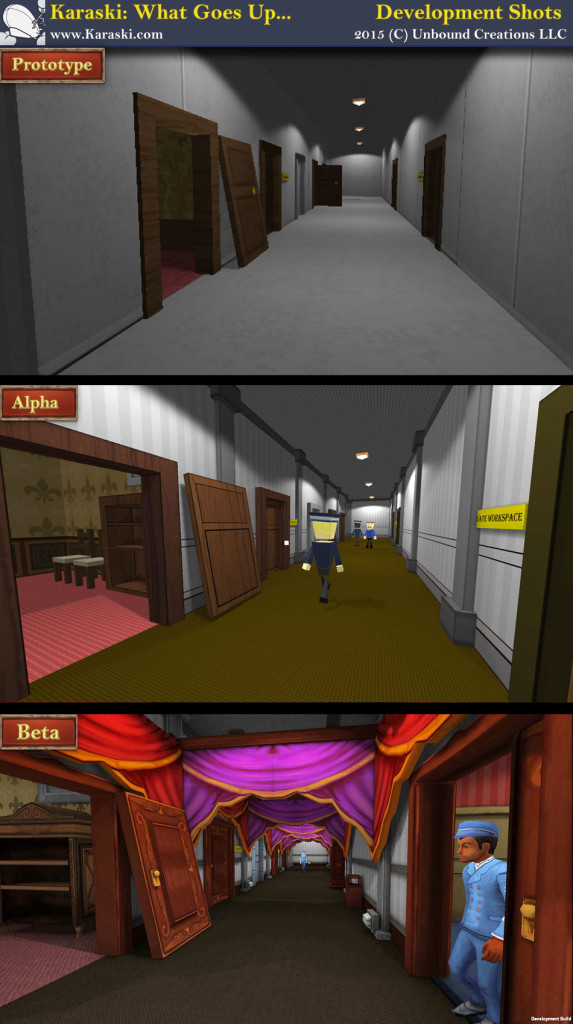 This Office illustrates just how much atmosphere the extra details can add into a scene. Just makes you want to start snooping around, dunnit?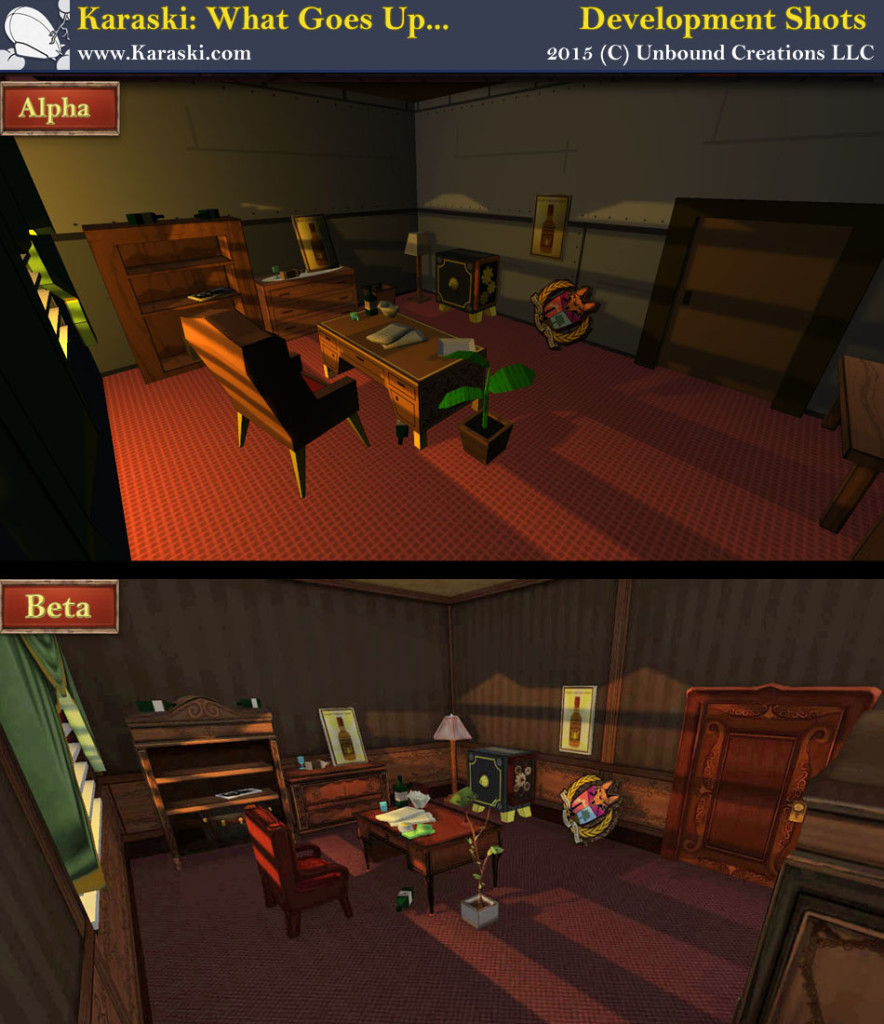 The Engine Deck are another great example of how just even a little coat of extra paint can bring a whole new life to otherwise simple and blocky assets.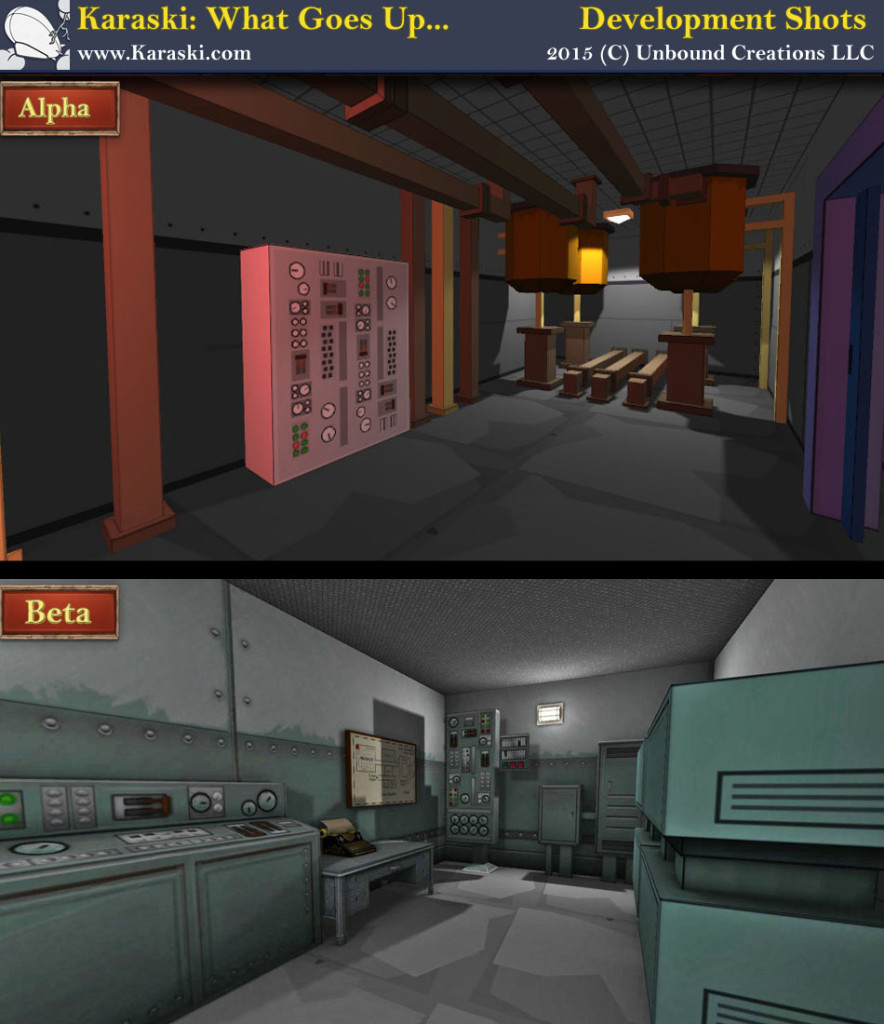 Passenger Rooms were another area from the earliest prototypes, showing how we slowly turned the bare-bones, purely-functional spaces into breathing and believable cabins with a story.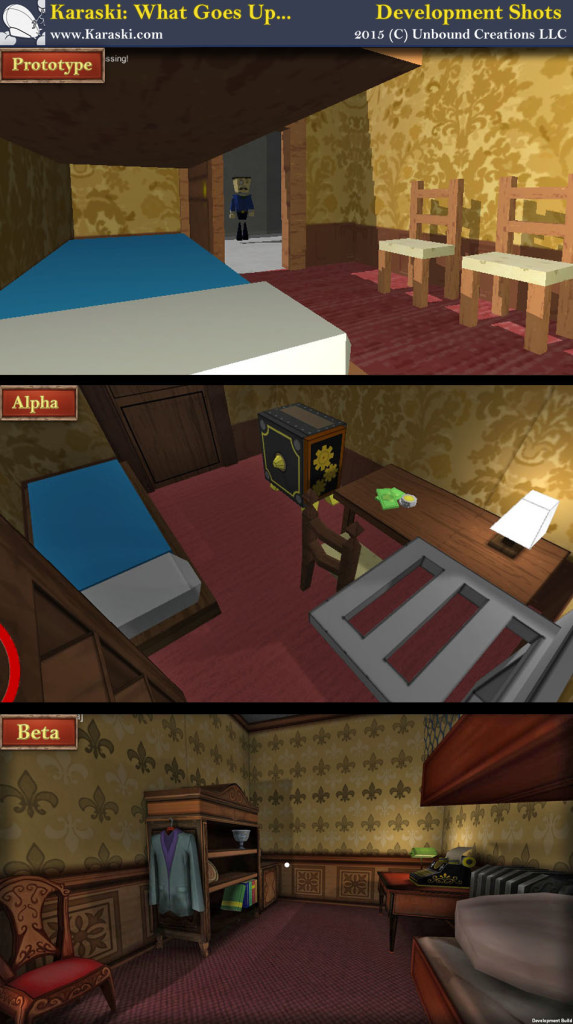 The Dining Hall was always one of my favorite areas and one I had a strong vision for. The Beta transition definitely pushed it more than the previous iterations!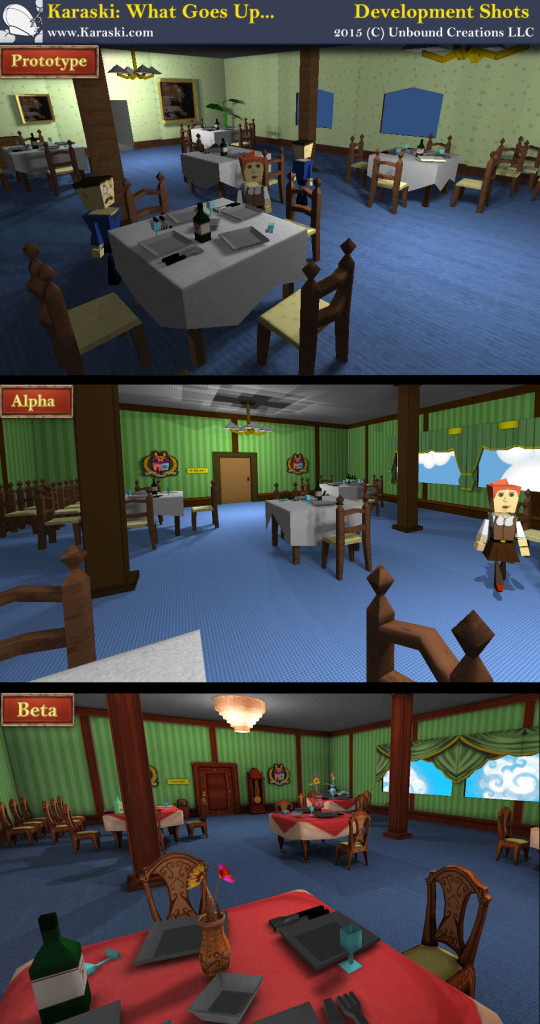 It's hard to believe I began development nearly two years ago! The game changed a lot since the inception and, just like our first game Postmortem: one must die, took a life of its own. Hope you guys enjoyed seeing the slow iterative evolution, and if you want to stay in touch please subscribe to our mail list or follow us below :)
Cheers,
- Jakub, Lead Dev
---

You're one of five suspects of a sabotage onboard a 1920s Slavic Airship. Find the culprit or confess your crime in an open-ended, detective adventure game.