January is a funny old time of year, the festive period serves as a total interruption to everything and I found myself distracted by other humans commanding my attention. I suppose it serves to remind me that I do have these basic social requirements which need to be fulfilled. Cut me and I'll bleed Shallow Space, I'd sleep at my desk if I could because I've had a sip from that proverbial cup my friends and believe me it tastes good.
But it's been said before it's not about me any more, creating a game of this size from the comfort of my armchair was always an doomed romance but that's OK because over the horizon marched other fellow humans, motivated by both my conviction and their own to put something together that is truly epic. Together we stand bolt upright, chins up proud like some cheesy hero poster and together we are known as 'Special Circumstances'

Brian prides himself as a man of the people, his experience managing a vast community for Planetary Annihilation has taught him what is appropriate for feeding the horde and he has made several improvements to the website; the most notable being the roadmap – the items description and development status will be updated regularly and supplemented with blog posts allowing you to see exactly where we are and where we are going. Transparency being key, I've always spoken to you in a blunt and truthful way and that is never going to change.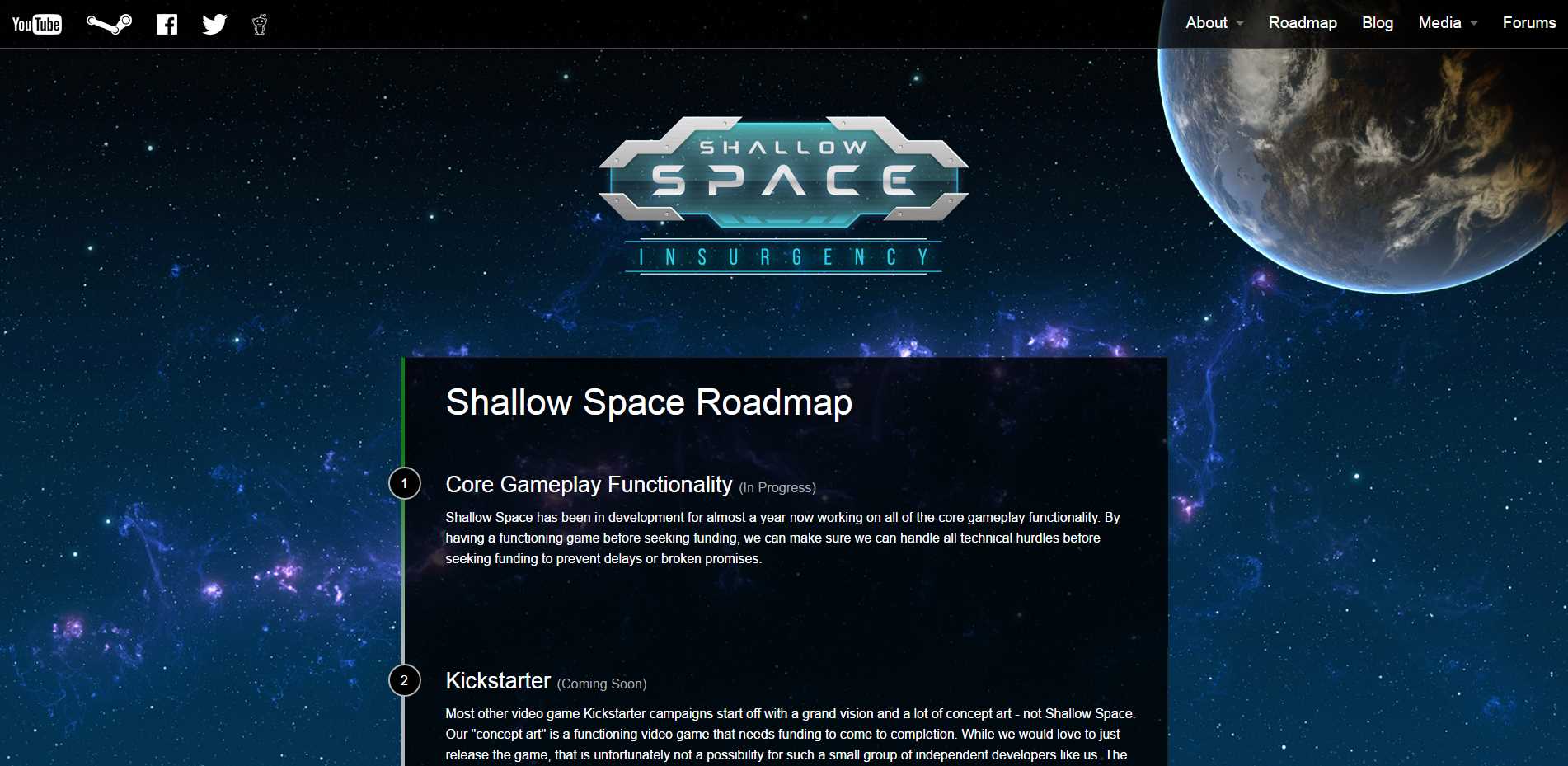 John has started another short story tracking the escapades of Samuel Shallom in an adventure set in the Shallow Space universe and with the various factions and planetary systems now fully fleshed out in scripture, we look forward to bringing that lore to bear in the wiki which is coming very soon.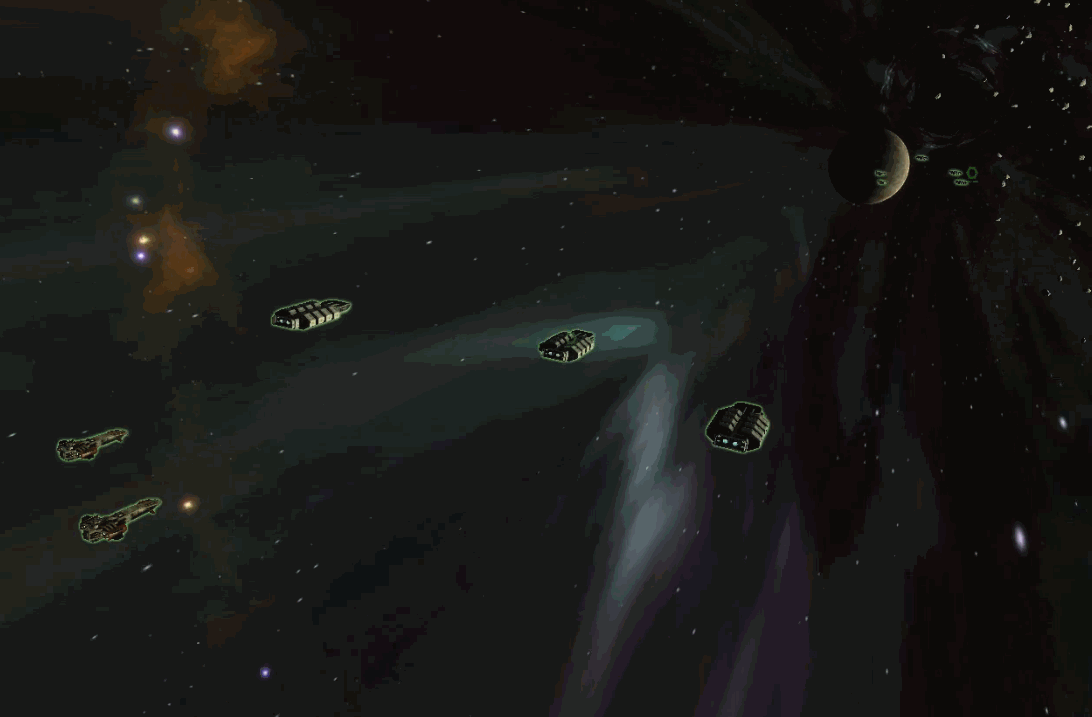 Meanwhile I wrap myself in the task of creating Astrometrics and development in that area is coming along strong, we've been playing with some fancy transitional effects but the important stuff is progressing well with the tactical and strategic layers now being fully (and seamlessly) integrated. Complicated data structures run throughout holding the various attributes, ship configuration and ships themselves – I'm looking forward to exposing those structures via the interface in ship configuration and build screens and such like.
When is that going to happen? Can't really tell you, because there's another interruption looming on the horizon in the form of a crowdsourcing campaign. Lots of mentions across the surface of the community about it, but do I really want to pull out my cap and beg? No not really but there's some big stuff that needs paying for now; our German friend is standing above me rubbing his hands together with what could be called a smile on his face and besides it will be quite fun whipping things into a frenzy and more importantly; focusing the team further on the task.
Plastered on the website you'll notice an amendment to the logo, Shallow Space: Insurgency represents the first instalment on our quest to space RTS perfection and will be a linear campaign focusing on the interactions of humans in our purpose built setting. Slave to our biological imperatives as we are and in the absence of a common foe the good of our futuristic selves is shadowed by a prominent evil and we're all excited about the tale we have to tell.
So movement in all areas as usual as we remain motivated and purposeful, unwavering in our conviction to deliver this experience unto you as we expand the scope from the micro to the macro on our progressive journey to becoming the proprietors of worlds.
Dismissed!
James