Hello everyone!

It's been a bit since we made an article but I thought with the new release; I'll make one!

So we have finally reached v3.9.5 of the v3.9 series. This is nothing short of amazing. Pendor is over 10 YEARS OLD, that's right. Going back all the way to original Mount and Blade, before Warband!

There have been plenty, hundreds, of people helping out with the modification. We would not be here today without standing on their shoulders. Thank you so much for all the hard work yous put through if you are reading this!

So onto v3.9.5. We got lots of things going on here!



This time around, thanks to many volunteers, we have full translations of PoP in Russian and Chinese! This would not be possible without them and their community owes them a great deal. You can find their online personas in the credit section of our download for v3.9.5. Thanks again and we are glad PoP can be played INTERNATIONALLY!!!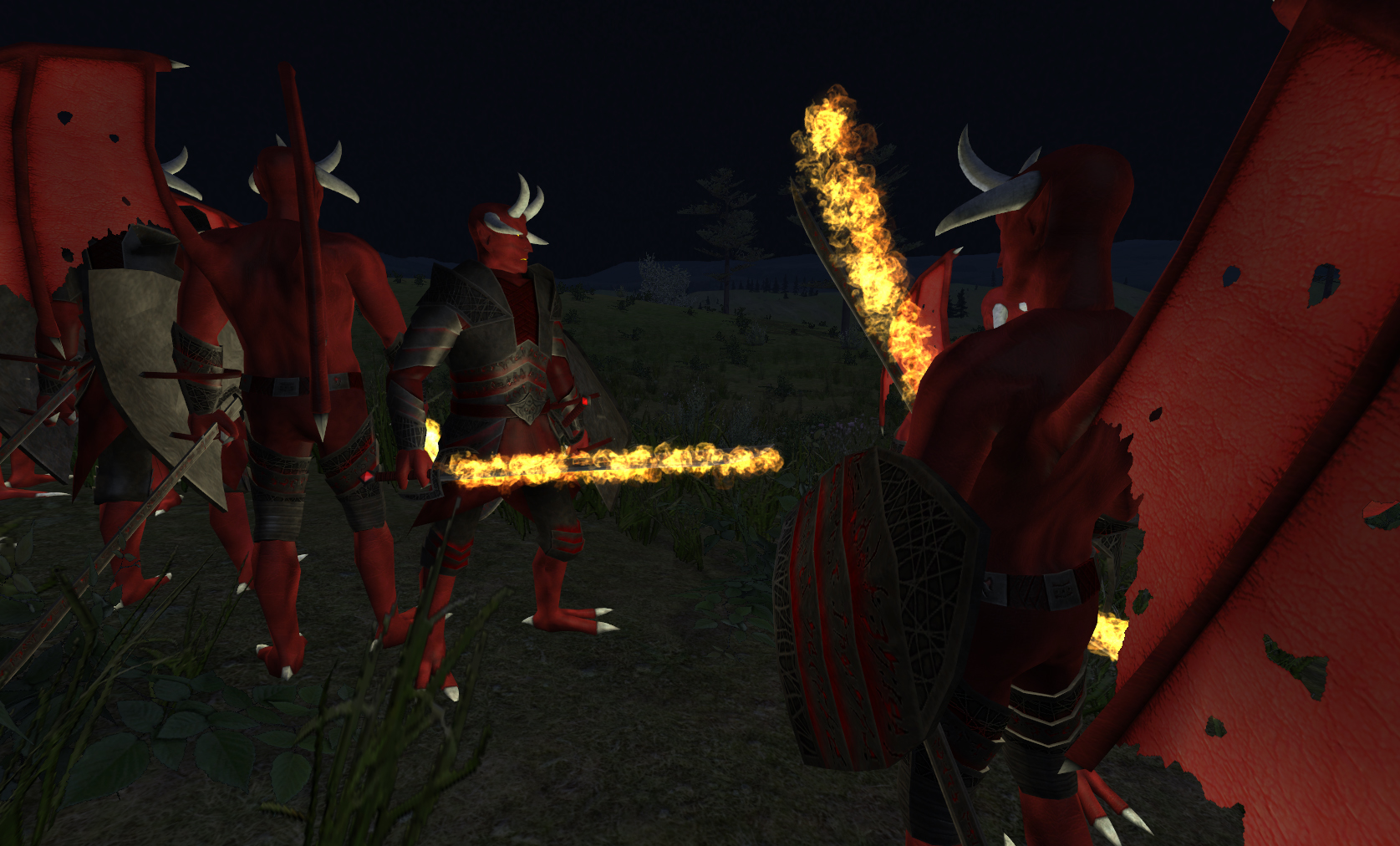 Now, for those of you who don't know. Pendor has Demons. Scary right? Well now their even more demonic in v3.9.5. They not only got an entirely NEW look to them. But they now wield FLAMING SWORDS. Like why...why devs!!!?? Well not only that, they also got armor changes and new items to fit their demonic retinue. They are now more fearsome then EVER!

Some other big changes you'll see in the mod are CKO QoL Changes. You can now, in game, adjust how fast and expensive your Custom Knighthood Order equips and trains itself. That's right. No more being subject to The Man, the power is with YOU. We realized after lots of feedback, that many players don't always want to invest so much time and energy that by late game, there's no need for using these overpowered units. Now you can change it to in-game perimeters provided for you. Hope you guys enjoy that one! Oh, we also added some new items that are not only found as merchandise, but can also be equipped on your CKO for their own unique look!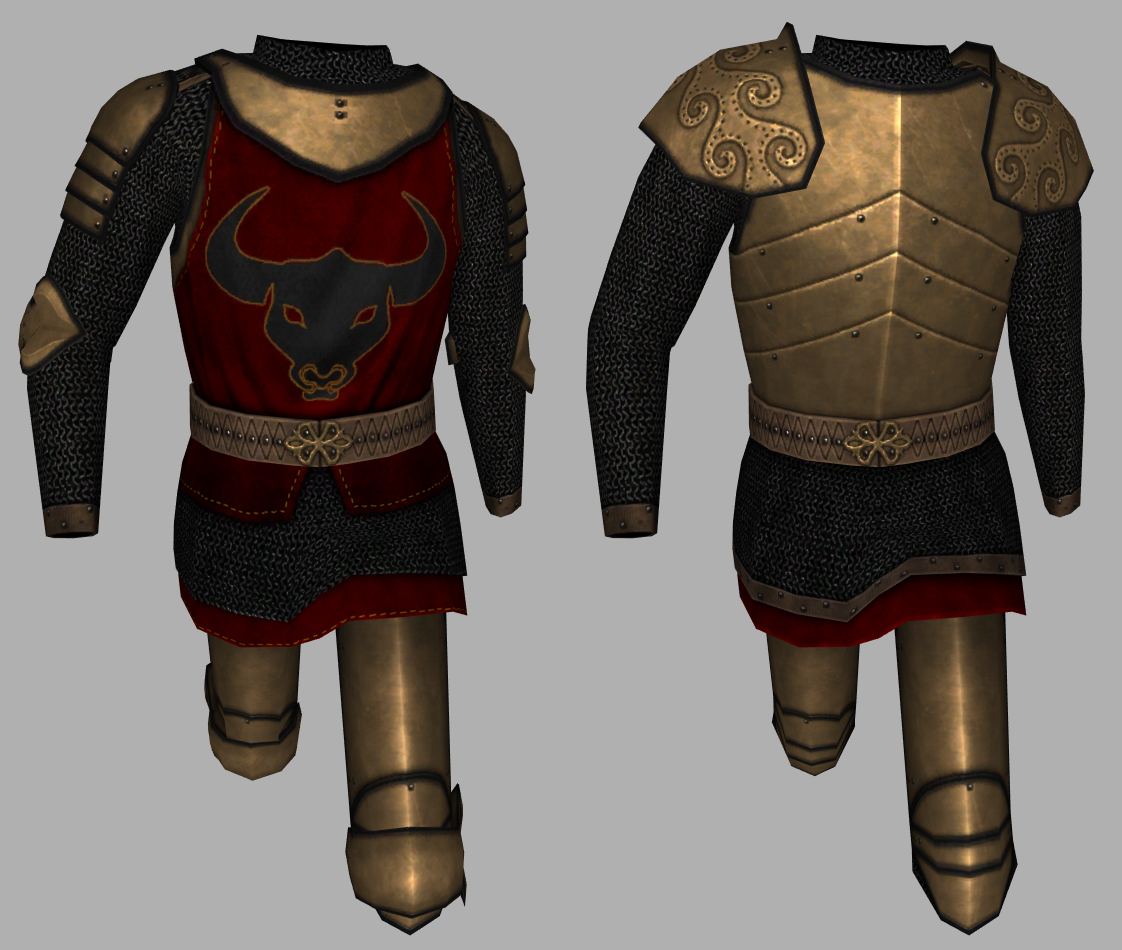 That's right. Look at these bad boys. Well, I shouldn't say that. They form to female physique when you play as a female! Amazing huh? I think we got some more.. Oh yeah!!


We also threw in some new variants that you can find on a few lords. Other than that, they are located randomly in shops and are available for your CKO should you meet their requirements (if any are needed that is). We thought having some variant of one of the coolest helmets in the game would be worth it!

Speaking of shops, merchants have more money and restock quicker. Shopping should be a bit more fun for those fashionistas!
So while I can't list EVERY change we did, we have a whole sleuth of changes that may catch your eye. Between new armors, bug fixes, requested features like remote completion of radiant quests. There's a lot here that may convince you to start over from previous saves. Or maybe this is where you'll finally land in Pendor!

I'll show a few more things to entice you, like Griffon Grandmaster (on the right)!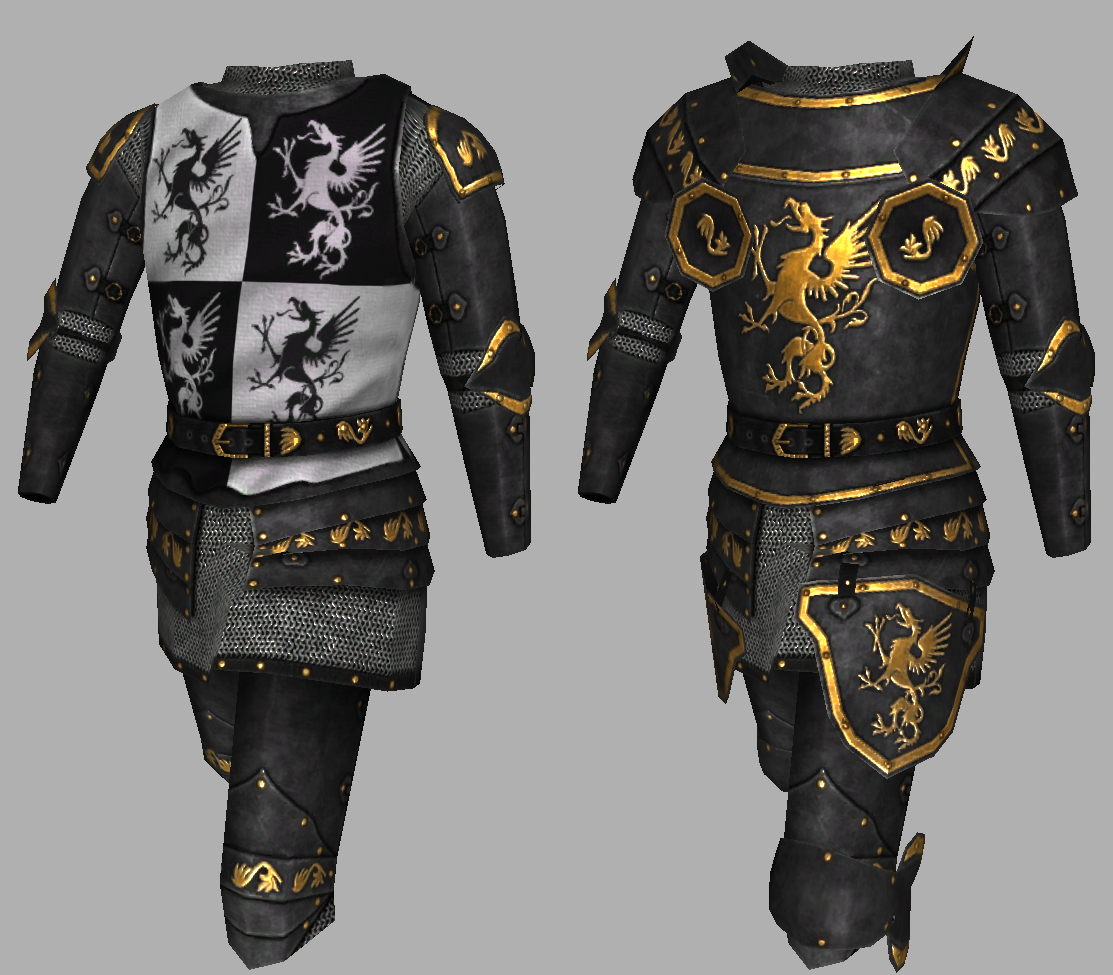 Well that about wraps up for what we have to talk about. Lots of our changes can be found on our mod page.

We are only a few short ways away from the release of Early Access Bannerlord. Now I know what you're thinking here: are we going to mod PoP for Bannerlord?

Simple put: we don't know at this point. We don't have the mod tools that are to come with 'release' of the game (if early access counts as that).

We don't know how the set up will be with their module system like you see in Elder Scrolls game files or if it's in the EA release at the end of March.

We may have plans but we aren't at that point where we know for sure. I mean how can we not want Pendor in Bannerlord? It's too savory or awesome to NOT imagine. Maybe one day, if we are certain though. You all will know!