Hive Wars Update 2015
Happy New Years all
We know it has been awhile (three months) since we made a post but due to lack of funds we had to take a break. This news update shows where Hive Wars currently stands and how we plan to project its future.
The Brief:
Currently our programming skills are not the greatest in fact they are non existent, we need to finish of this demo in order to get people to play Hive Wars so we can generate hype around the game, we would like to make this demo available to the indie DB community so we can get the feed back needed to make a successful title. We would like to pay the individual who takes up the task but to do this we are planning to start a kick-starter campaign. If anyone is interested I can send you the design document and the vertical slice. Any advice and feed back is welcome. What follows below is a break down of where Hive Wars currently stands since the end of 2014.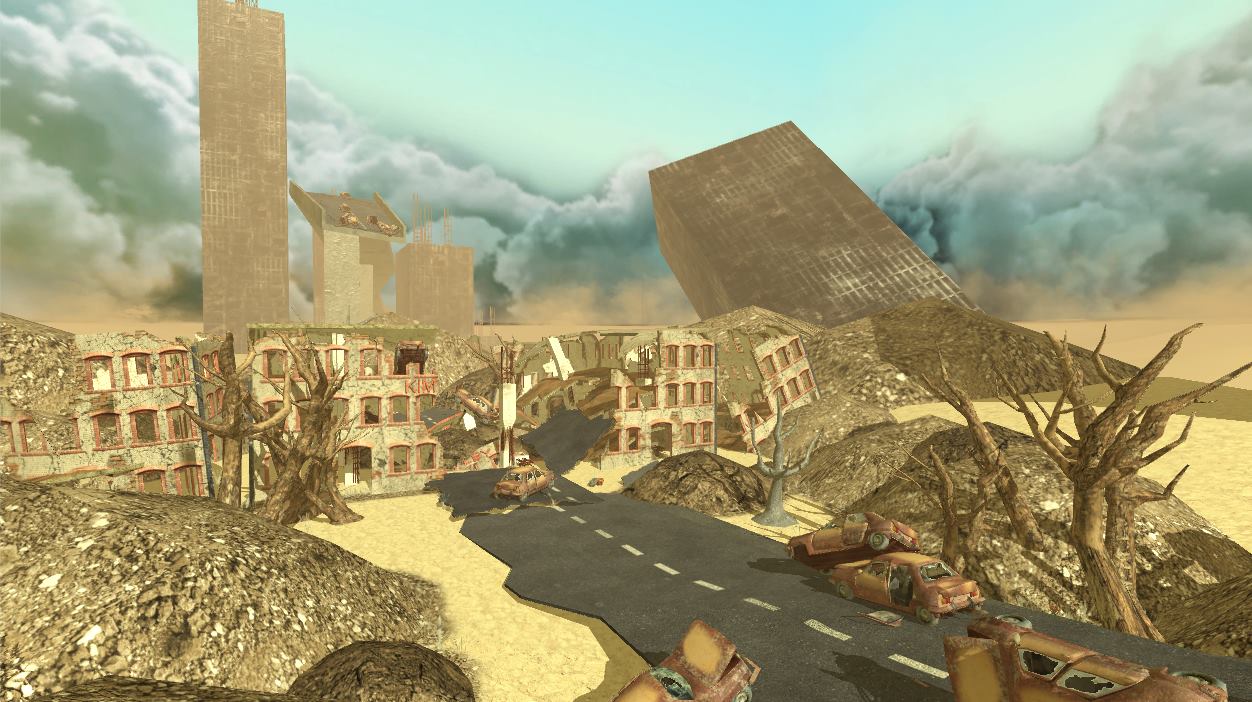 Whats was last added at the end of 2014 (October)
New shader settings
Improved lighting
Overall improvements to environment
Stage barrier
Sand storm graphic animated
---
New Game Mechanics that where added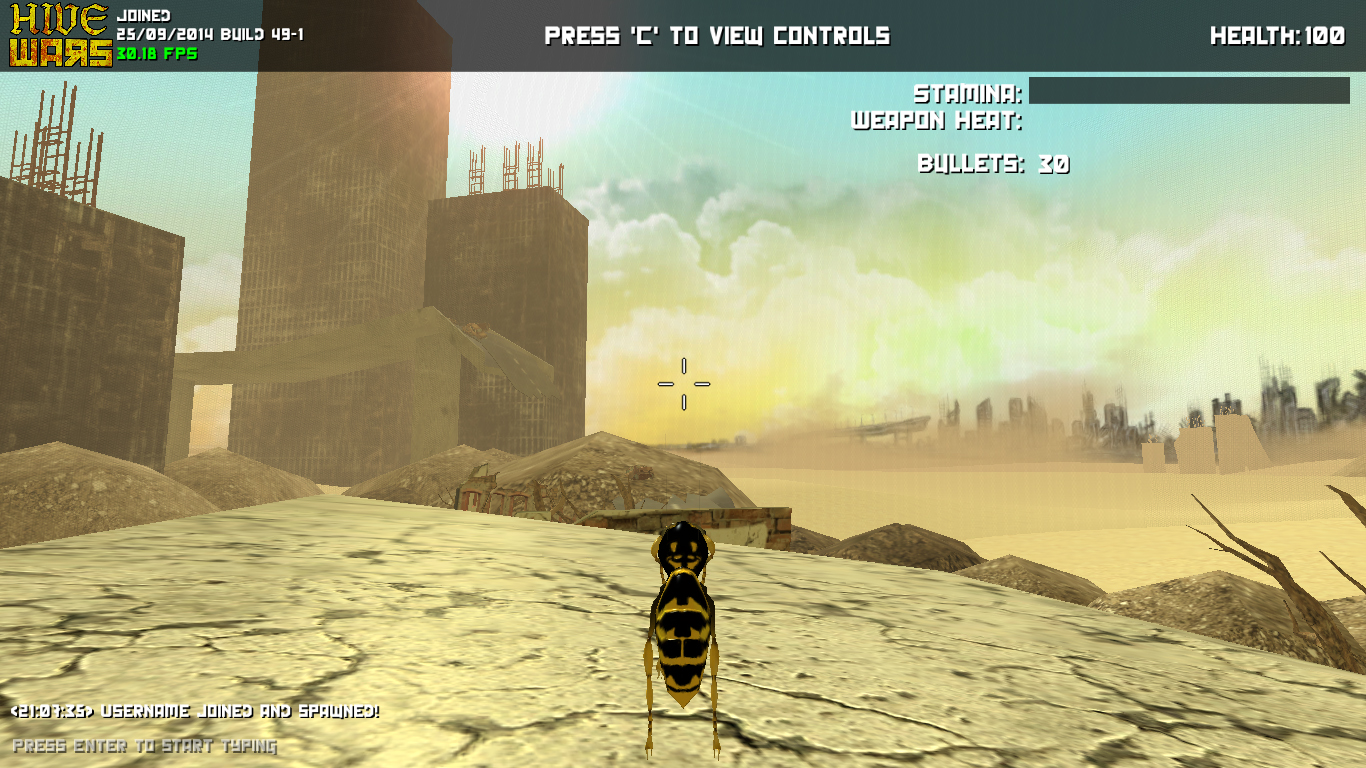 Stamina: insects no longer have infinite sprint speed and dodge are limited to short bursts
Ammo: Players must gather ammo from now on
Weapon Heat: Guns can over heat and jam if used excessively
Single shot or full auto: gun fire rate added
Stage Barrier does damage and kills player if exceeded
Improved hit detection
Armour models Mute/Tech added
New chat window implemented
Camera (angles) controls added
---
latest screen shots from the EGX build late October 2014
(never seen before)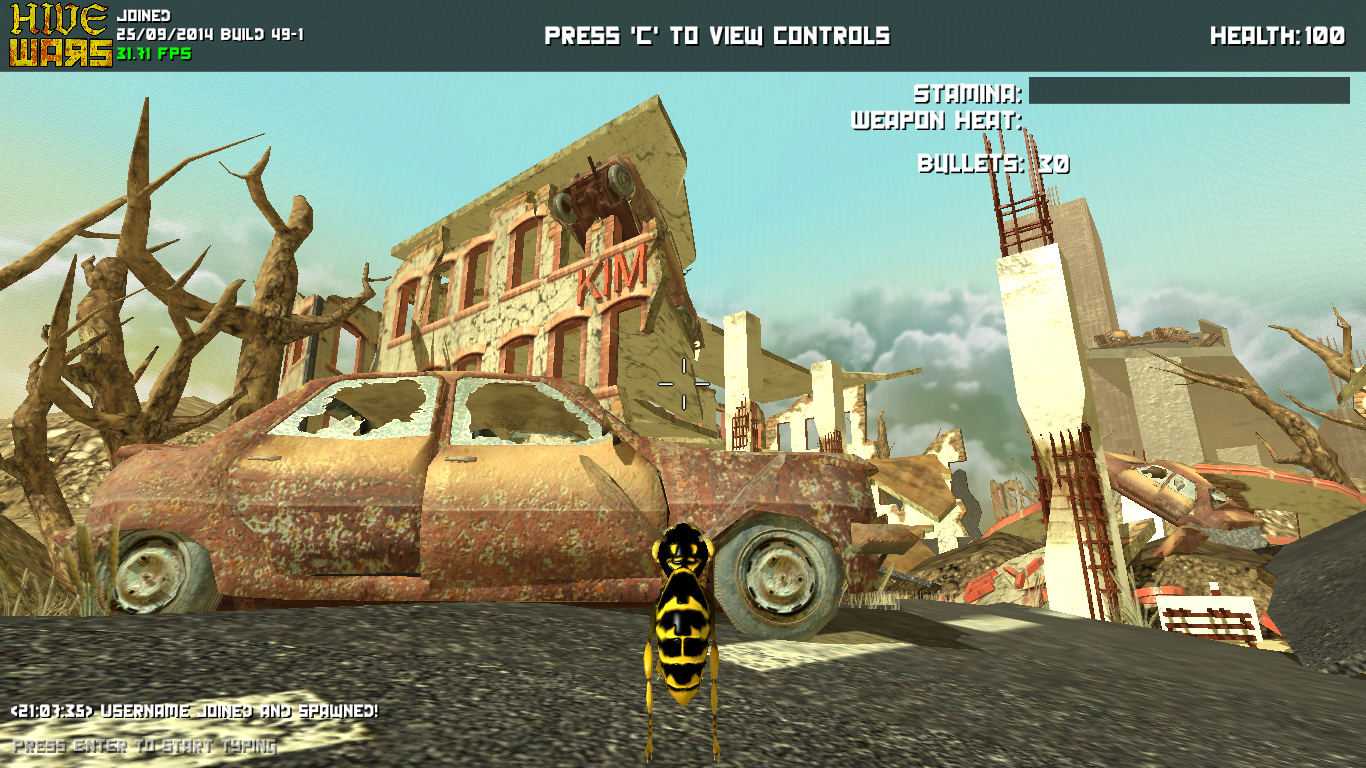 ---
So far this is as far as Hive Wars can get, right now we need to generate public awareness to help boost attention to help us finish this project, it was great fun making this game and it took us places, our next update will be more information about our kick starter plans, which we would like to share with you. Till then feel free to visit us and leave feedback.
regards Third World Pixel
---