Hello all, where do I begin... The last few weeks have been absolutely mad as usual. Where do I start, Project-X has taken over my life that's for sure, every day I am working on this game so its release can be as good as it can be. I'm just waiting for the IRS to sort out my business details and then I can hopefully get the game ready to launch properly.
So a few more things needed to be sorted out properly, and I've had to have a few meetings in Germany to make Project-X official! So whilst I was in Gamescom I thought it would be a nifty little idea to make you all a video and show you what happened at Gamescom and what the business area is like behind the scenes.
So if you have a few minutes to kill give this a watch and you'll see behind the scenes at Gamescom.
Things have been getting every interesting, a lot of people have been asking to help me over the last few weeks, and after lots of thought even though I have got this far on my own, its time to get some help. So whats new?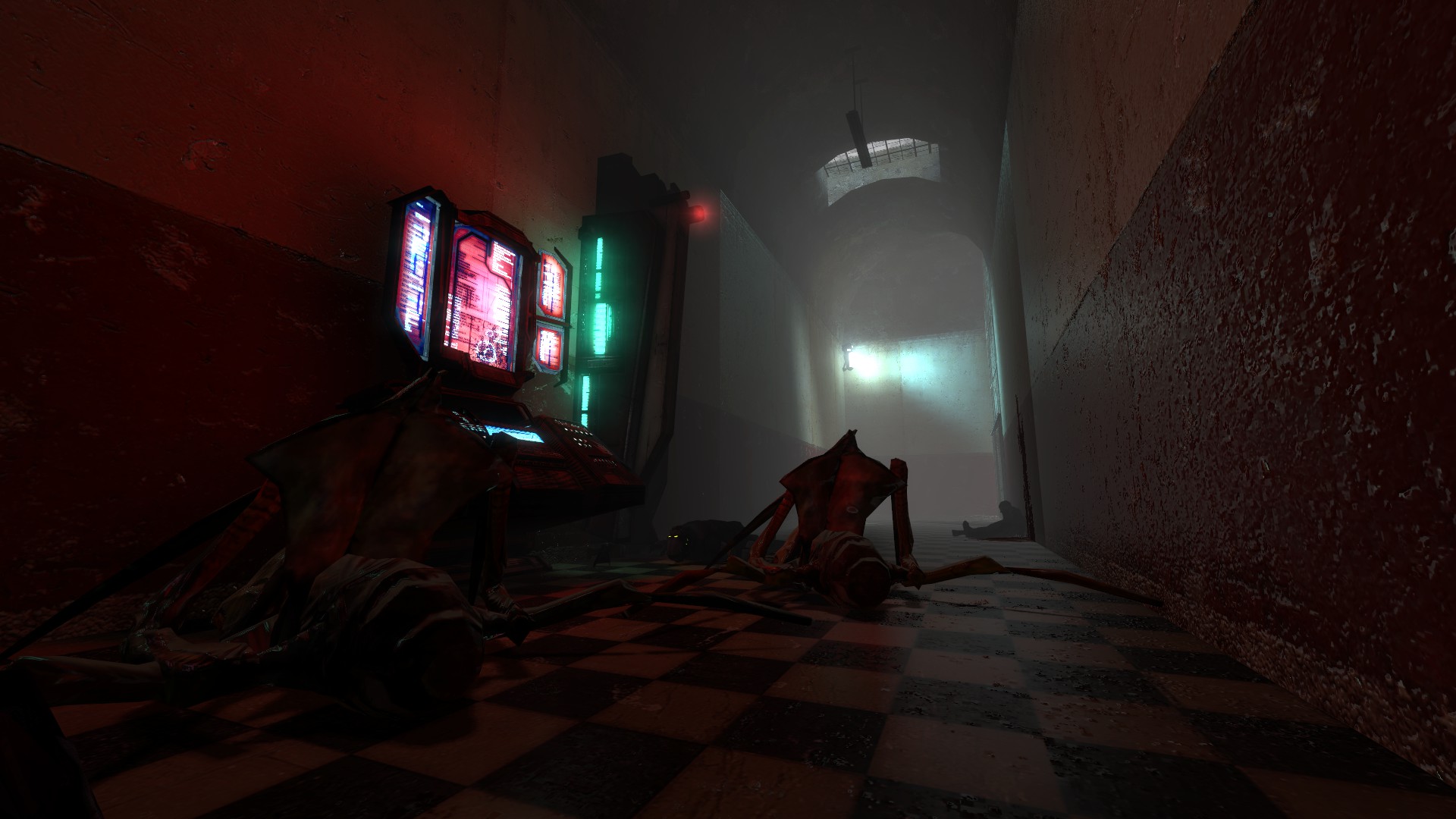 Well, apart from my mind being absolutely blown by Gamescom as you'll probably see in that video. The game has been getting a few extra things here an their but right now im so busy I've had some trouble implementing them. What I can tell you is... I have a Voice Actor a 3D modeller and a Musician. So I will leave the rest to your imagination.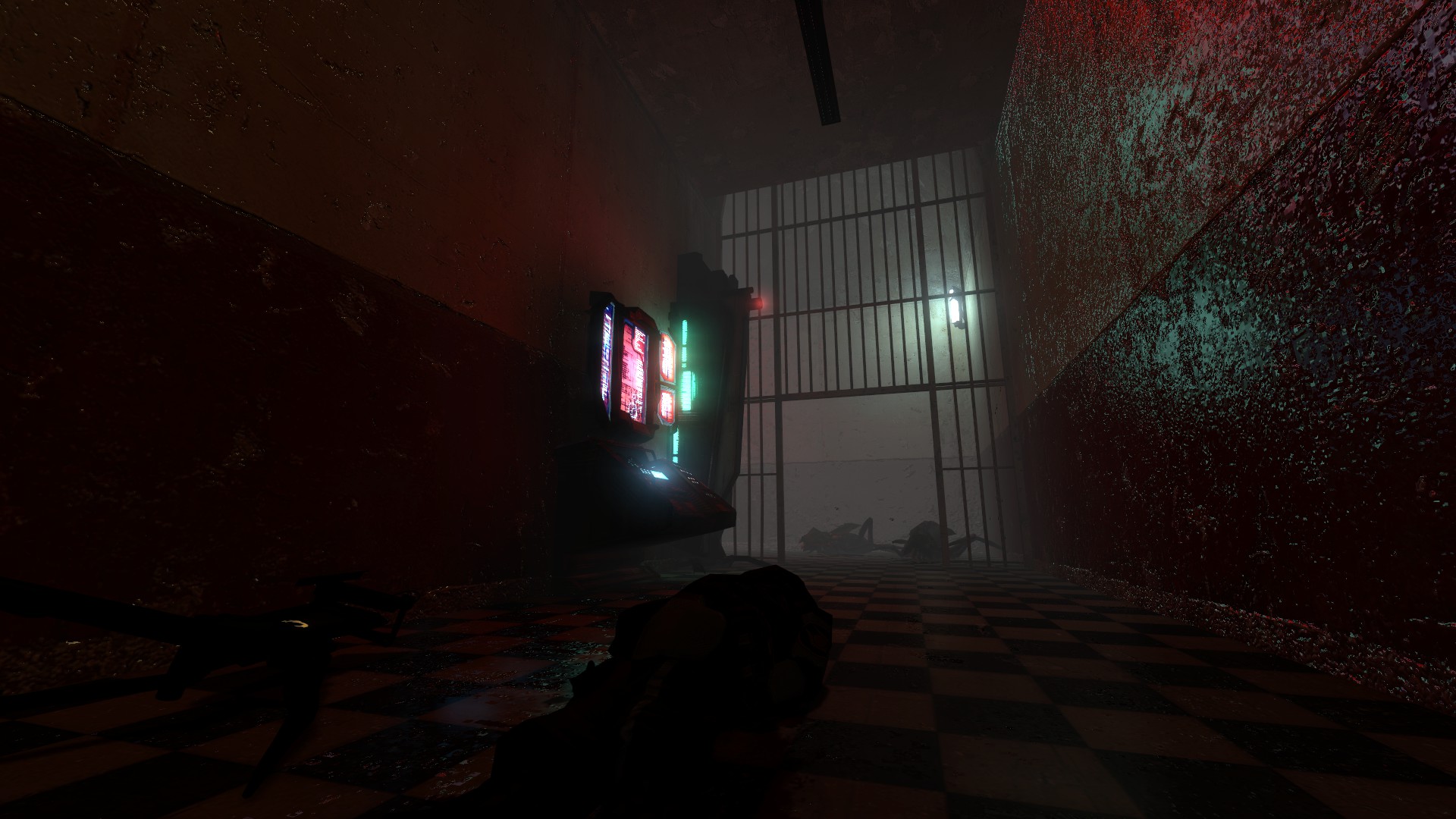 Just to give you an idea of what I have done to the game, everything you can see here in these shots has been extracted out of the Source engine and improved, most of the textures in Source still remained at around 512x512 some were even 256x256... And who wants that right?!
So most of them are now a minimum of 1028x1028, the soldiers I believe have now been cranked up to 2048x2048 textures, with also very little performance cost. I might add that all of these, textures for world and textures for models have had new and upgraded UV mapping. This took me very long time.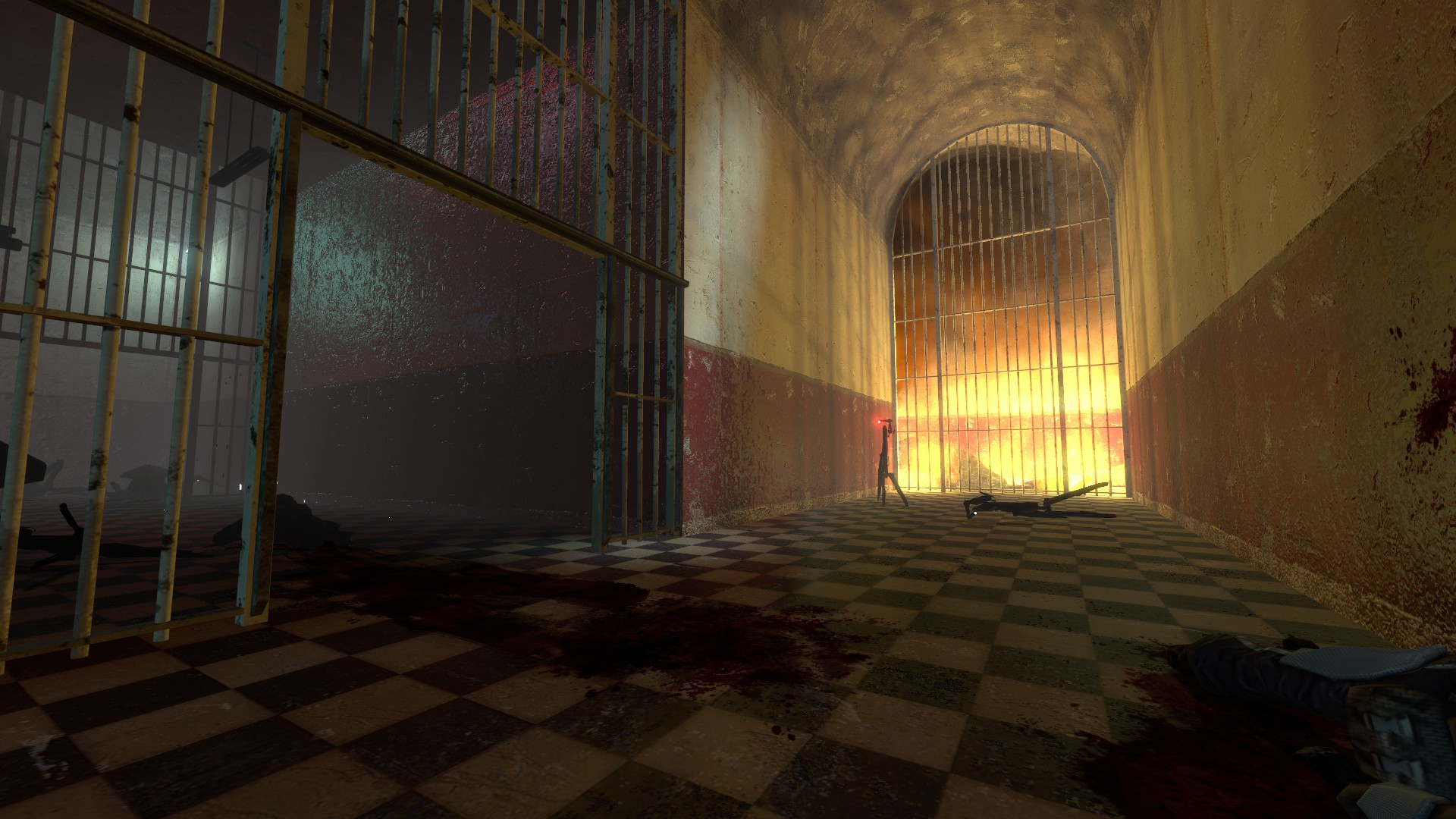 Lighting has been upgraded, I wont go in to too much detail as at some point the technical details will get a little boring, but it looks better, I think its probably more so towards Portal 2 now as a comparison. How did I get the engine looking like this you may ask? Well, lots and lots of hard hard work...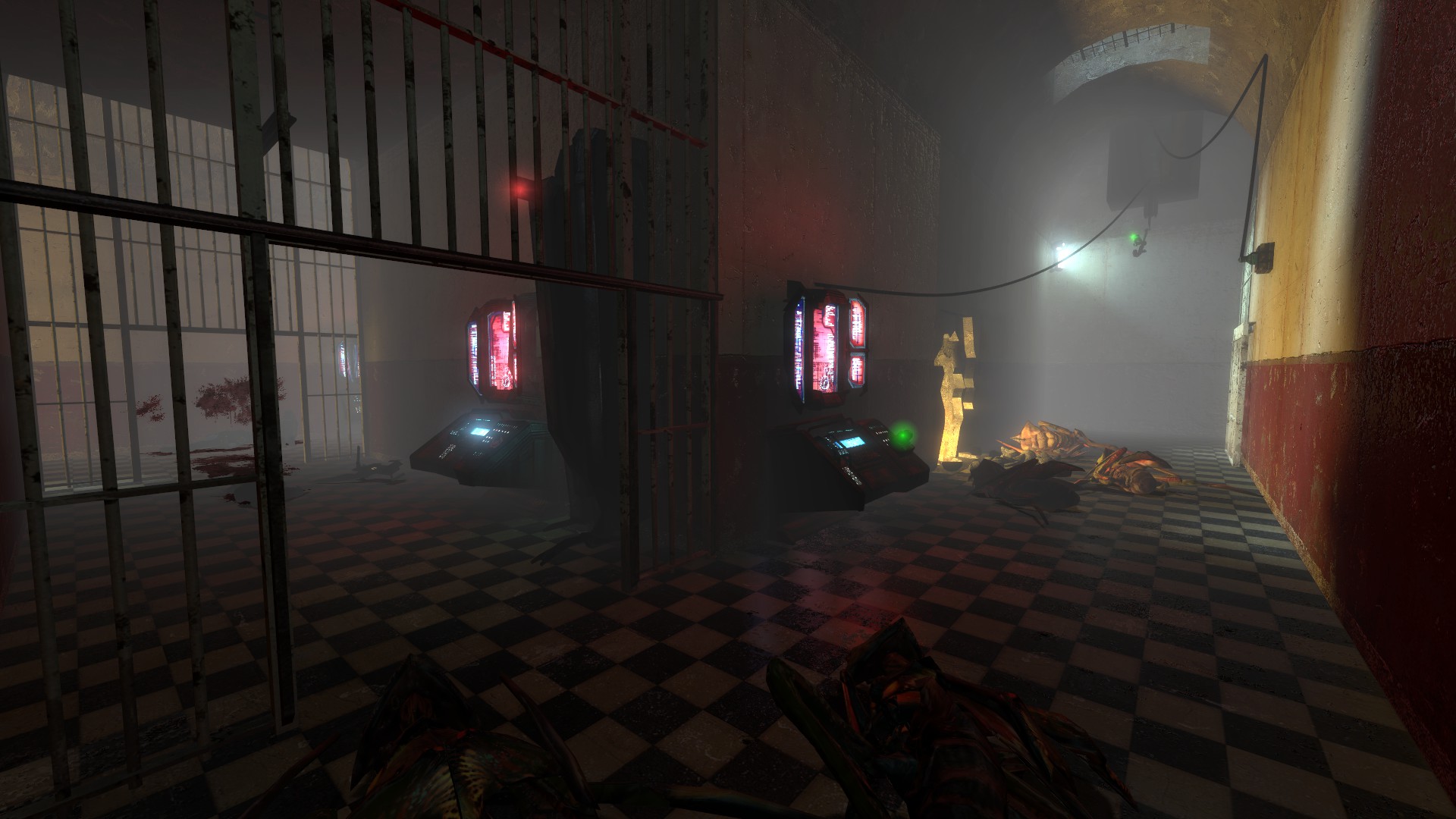 I also had to take into account other peoples PC's so it was tricky as I know that some of the upgrades I have made have meant a drop in frames and for some people if you have a super poor PC you might not even be able to play it. However please remember I've upgraded the engine to 2015 standard or as near as i can get it without doing an insane amount of work. In fact it would be impossible to do by myself. I do like a challenge but that is just impossible. Also remember you will be able to drop the graphics, this is just it in all its beauty.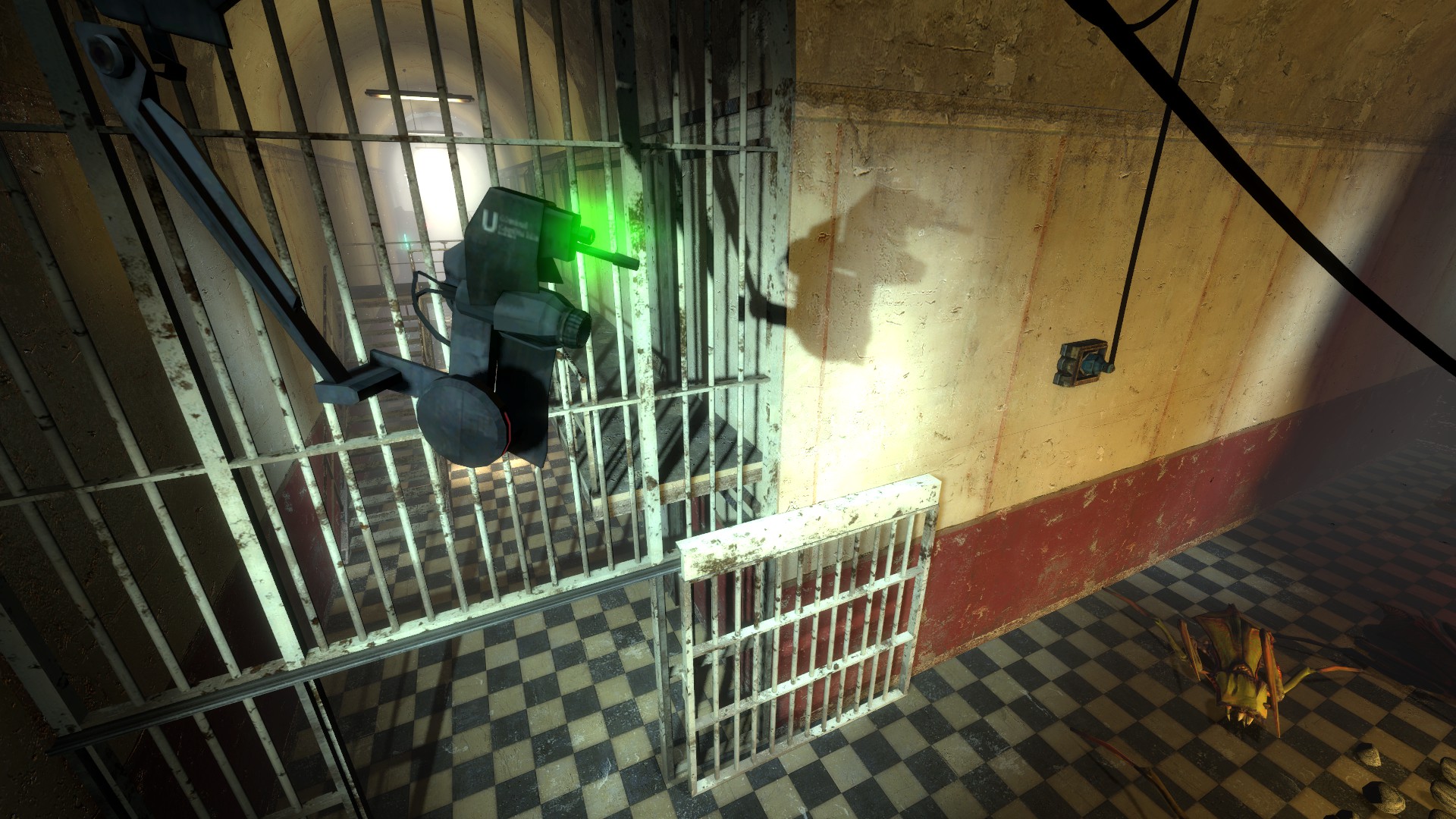 So yeah for now what else can I say, im waiting for a the last of the paperwork to be finished and then, well, I can finally get back to adding a few extra bits to the game before release, when is release? I honestly don't know right now until I get a clearer picture of what has to be done and when I can see the light at the end of the tunnel and it looks like I can give you a date I will. But the last thing I was to do is throw down a number and say THIS IS IT, and then just piss everyone off when it doesn't happen.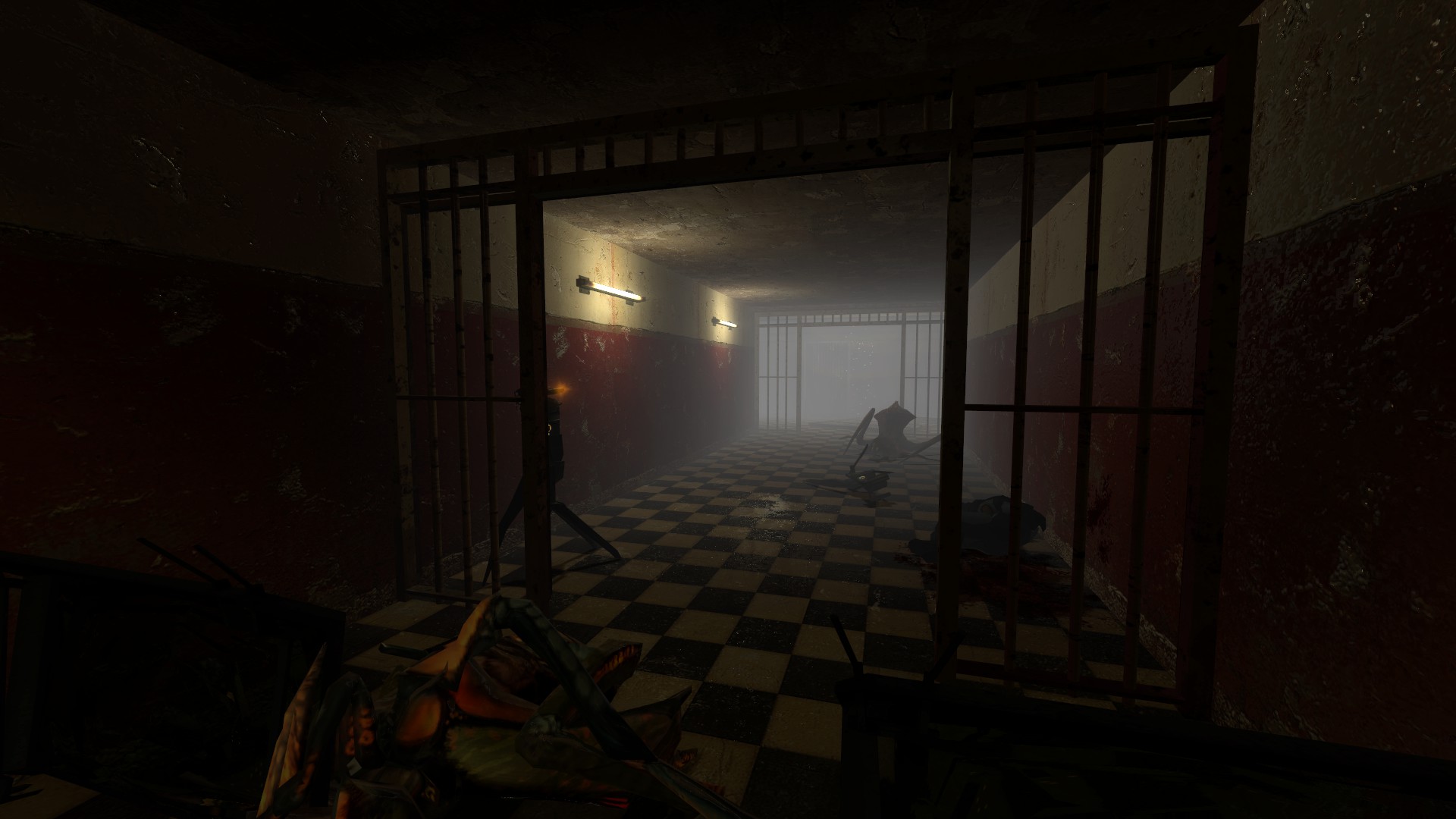 So for now I guess ill just leave you with this update and hope you all enjoy it...
Oh and P.S, the new trailer will be out soon and it will be based purely in Xen. Which contrary to popular belief, is actually not hard to make...
Have a good one...
Rich.