Hey folks,
we at Blackout Studios wanted to let you guys know what has been going on behind our locked doors. We're still working on various design documents, re-fining some of our earlier work, rewriting stories, rewriting characters, rewriting features, doing tests on new features, etc. One feature we're specifically excited about is the dynamic day/night transitional feature for the Source engine. Yes, you read right.
We're currently hard at work programming and testing the feature so it will work the way we have always intended it to work. So far things are looking quite promising and we are hoping to release a video showcasing the feature in action after the next few tests. Fingers crossed it'll be sooner than expected.
On other news, we thought we should show you a little bit of a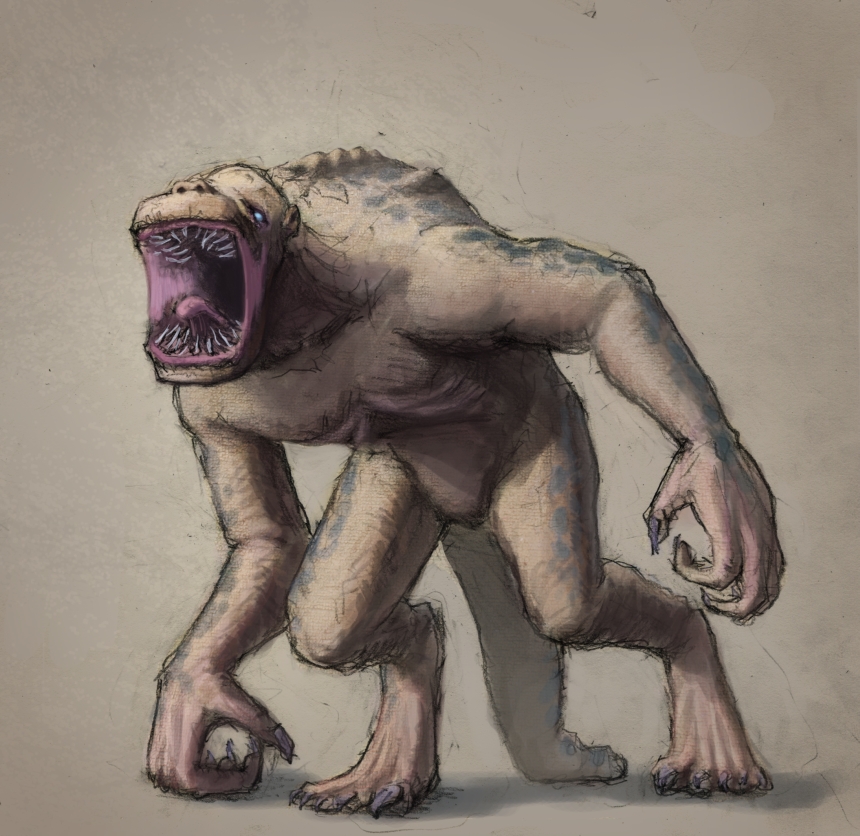 concept we had created for one of our projects, we're not telling you which one though ;). In any case, this little fella to our right is called the Ravager. It was lovingly created by OldYogurt. However, love or kindness is that last thing that would cross this beast's mind. Driven by nothing but the instict to hunt and kill, Ravagers have become somewhat of a myth as those that are unlucky enough to meet one of them, don't tend to live to tell the tale. This short excerpt from the respective project should give you an idea of the Ravager's feared capabilities.
Blackout.Studios wrote: It slowly turned its head back towards the civilian and retracted its arm, bringing the man closer to the impressive jaw line. Almost as if it was sensing the fear of the human, it widened its jaw slightly and grinned, always keeping a watchful eye on its prey. Before the man could even begin to come to terms with his impending doom, the Ravager suddenly ripped open its jaw and covered the man's face. A short, muffled squeal erupted from the Ravager's latest victim. With a sickening crack of bones, half of the man's head was gone. Another life extinguished; another step closer to annihilating the human race. Having lost interest in the corpse, the Ravager let the body slump to the floor like a sack of stones and turned its head towards the west again. It knew it had easy pickings a few miles ahead. It could smell the fresh blood; it sensed the wound was still open and bleeding. Its only concern was that its next victim was already dead by the time it got there. Where was the fun in that? Without wasting another moments thought on it, the Ravager got down on all fours and headed off.
We hope you enjoyed this small insight into what's been going on behind the scenes at Blackout Studios . If you want to know more, and stay updated, why don't you Track This Group?
Until next time,
The Blackout Studios Team