Project Tower Defense is now available to buy on itch.io for $2.99, a free demo is also available.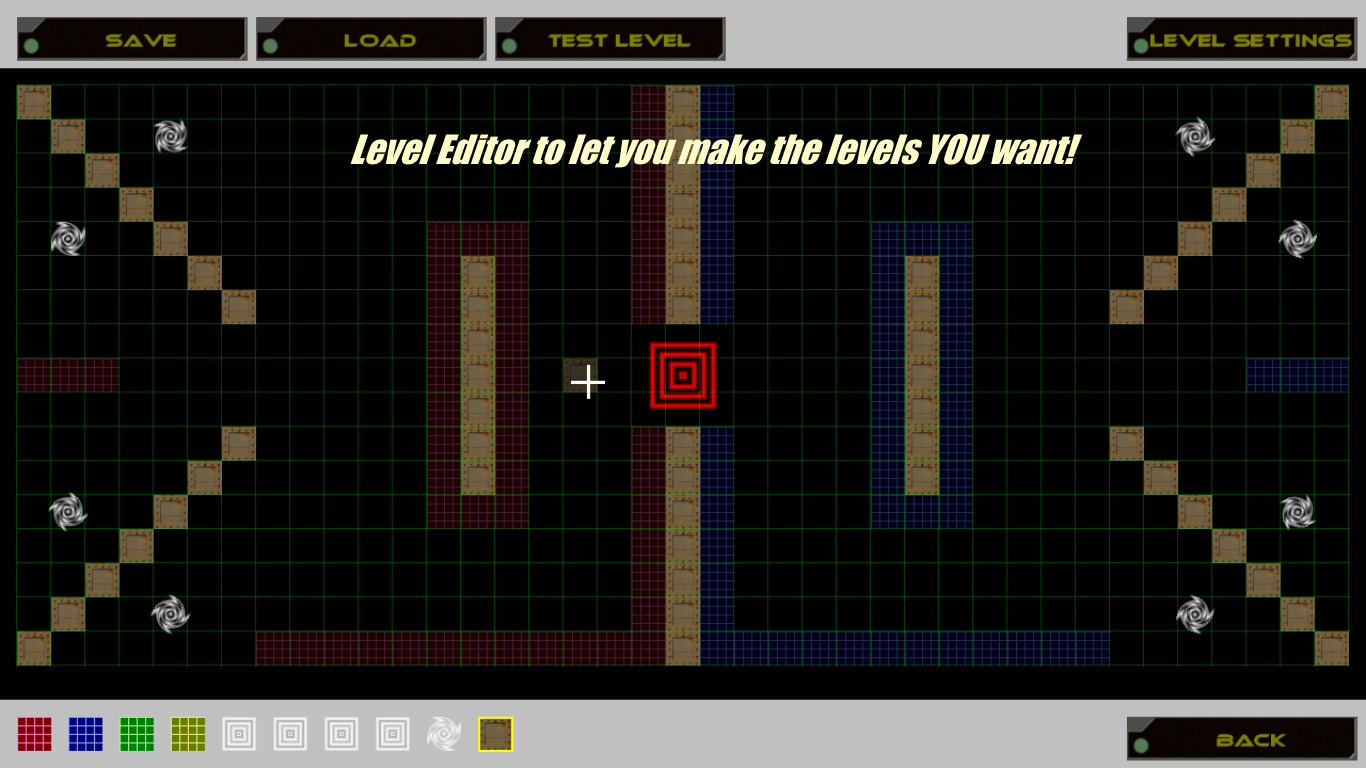 The game features a fully featured level editor, allowing you to select what enemies spawn on what waves, how many waves there are, spawner and base locations, turret placement locations, enemy speed, enemy health and more.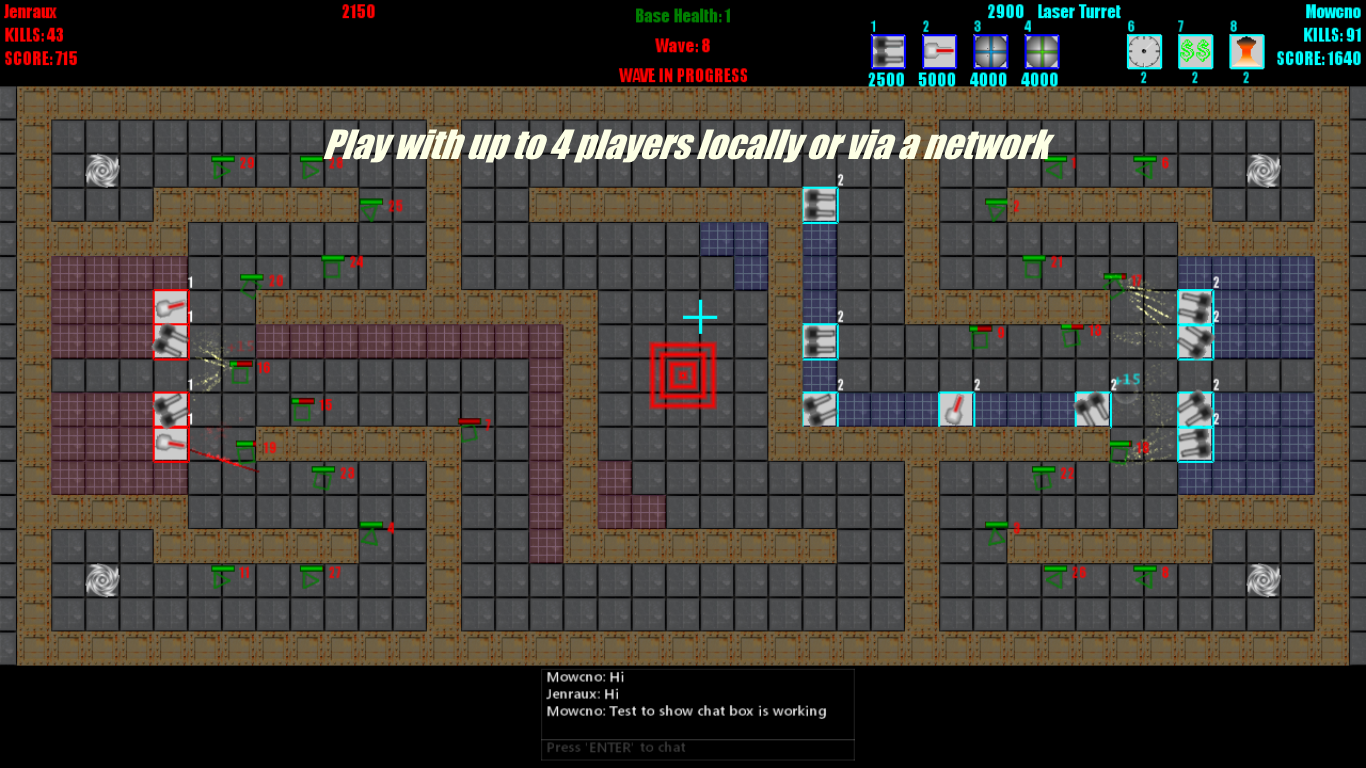 The game supports up to 4 players locally or via Direct IP. If you have a custom-made level that your friends don't have, they'll automatically get the file, so no need to worry about sharing your level files around! Local play requires Xbox 360 controllers for Players 2, 3 and 4. Or you can use a Dualshock 3/4 controller with a program such as MotionInJoy.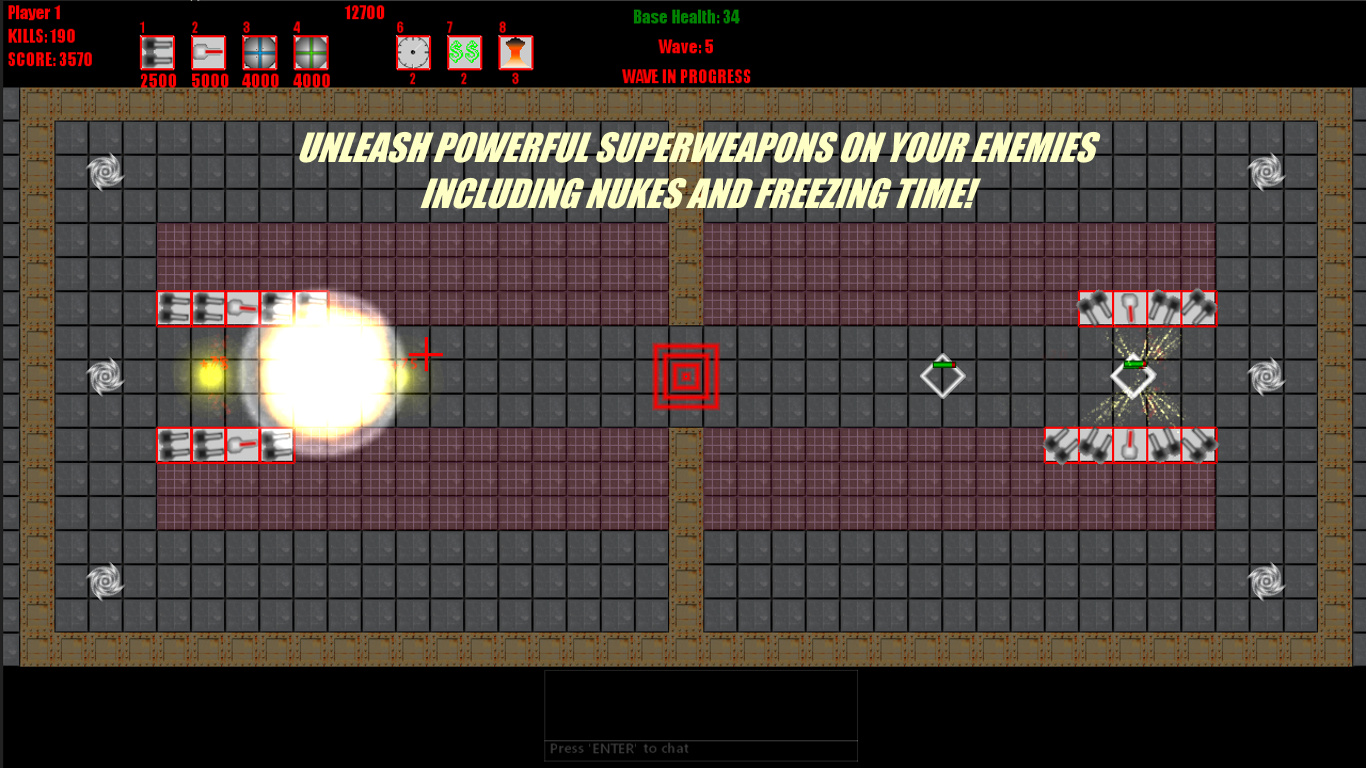 Falling behind your friends or just feeling overwhelmed? Use one of the available superpowers to get back in the game.
Check out the game at Jenraux.itch.io for more information!