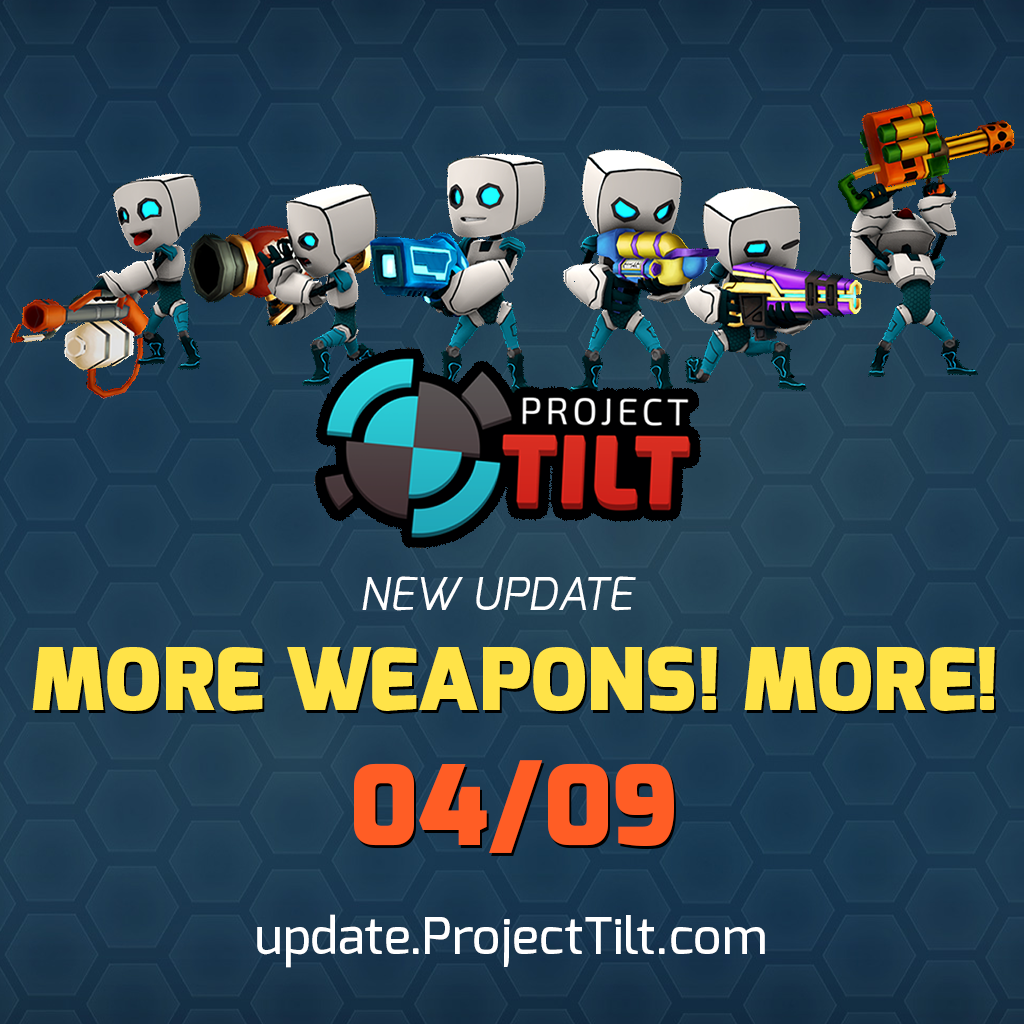 New Project Tilt update incoming!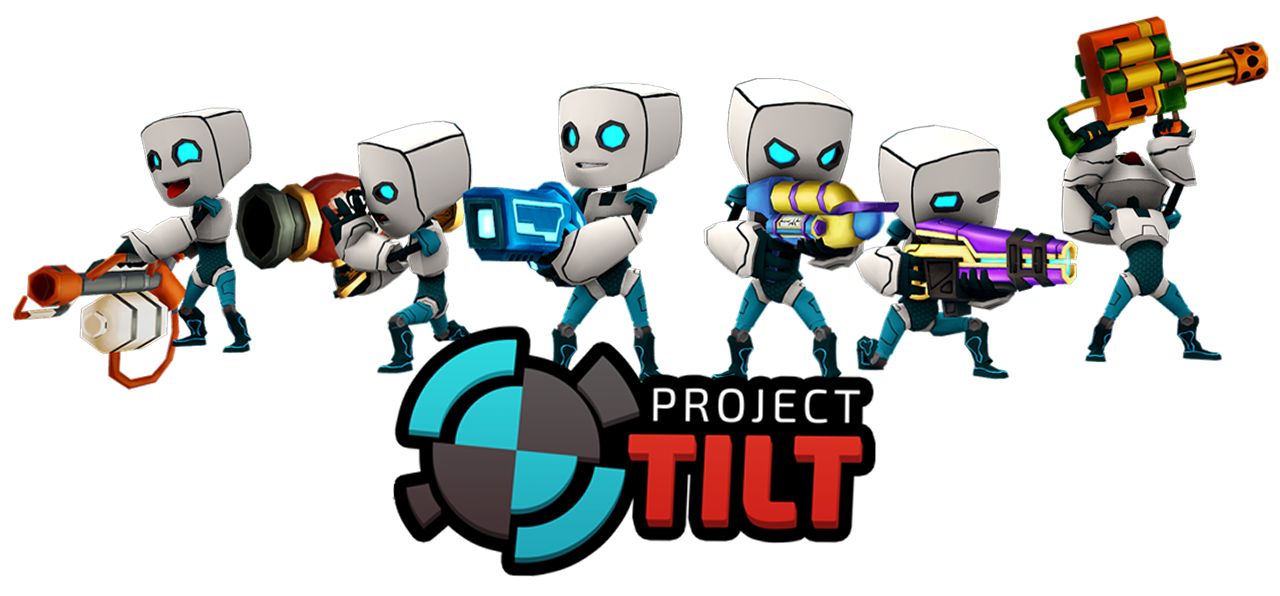 THE WAIT IS OVER
Next patch we'll be introducing to the game one of your most requested featured: MORE WEAPONS! Yep. You heard that right! Finally you'll be able to set stuff on fire, float while shooting stuff and even kill other bots behind walls, what's more awesome than that?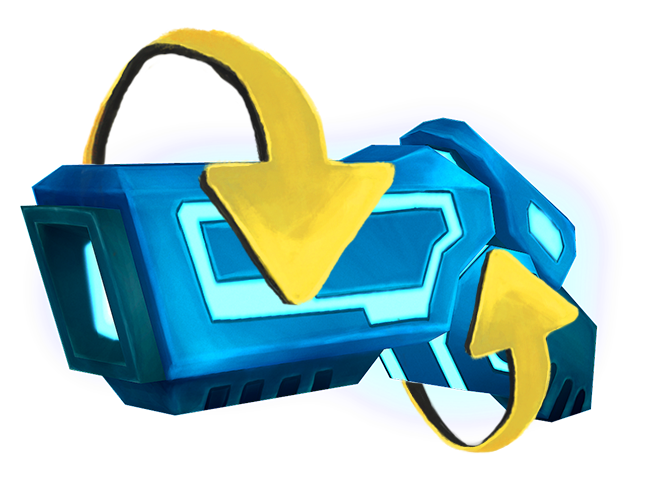 WEAPON ROTATION EVERY 3 DAYS
So how are you going to get your hands on these beauty? Well, its simple! Every 3 days one of the new weapons will be available to equip 100% for free! But keep in mind that this is a rotation system: once a new weapon is available another one will be taken offline until its time for it to come back into rotation again!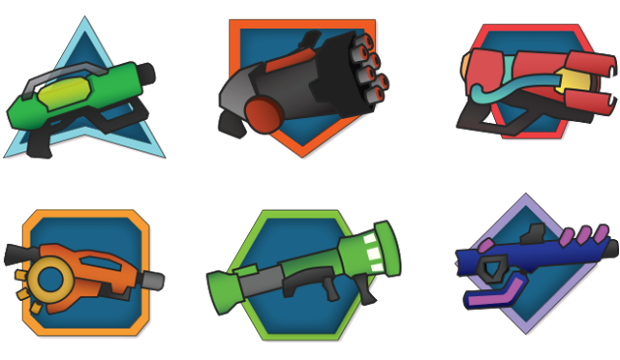 A LOADOUT SYSTEM SO YOU CAN CHOOSE
Now that you know about all those new weapons and that you'll get one random every 3 days, how the hell are you actually going to equip those nice new guns? I'm glad you asked! Well, we've built a nice Loadout Menu that you can access through the "Collections" button, or you can just click on the weapon you want to change right at the bottom of you character in the main menu! Its as simple as that!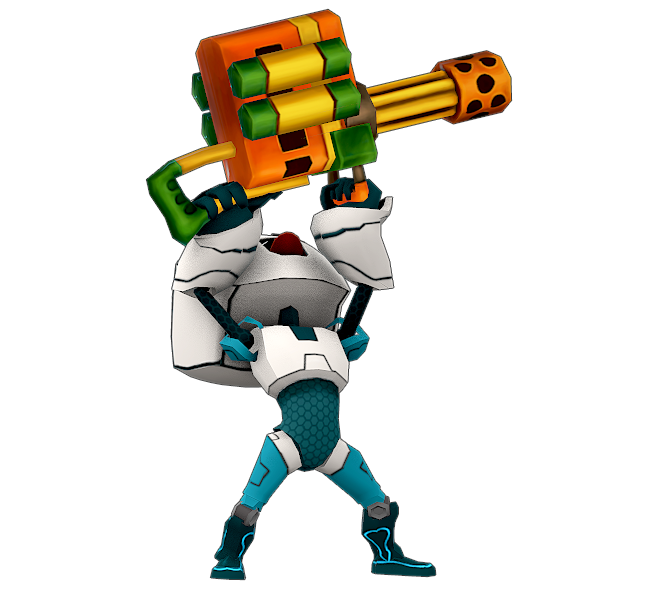 NEW TOP PLAYERS: KDR VERSION!
After the update hits, we're going to have an exclusive Top Players KDR! This Top Players will be weekly and will include players above Level 20 with the best KDRs out there! KDRs is Kill/Death Ratio, so the more you kill and the less you die gives you better chances to get into this Top Players! This is PURE SKILL Ranking! So good luck to you guys!
BEHOLD THE NEW WEAPONRY
THE MINIGUN
FAST-FIRE WEAPON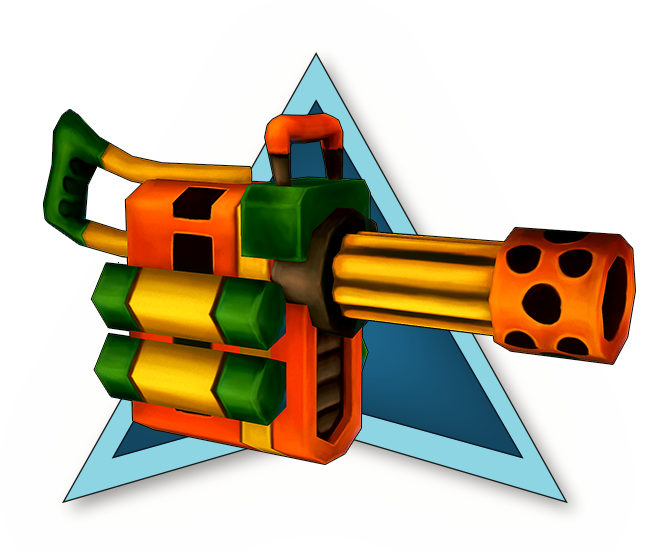 This weapons fires really fast, so fast that you could stay floating while shooting other people! It was designed to keep firing for a long time so you could kill as many players as you see! Only problem? You need to charge it up first before firing this monster of a gun.
THE SCATTERGUN
MULTI-SHOT WEAPON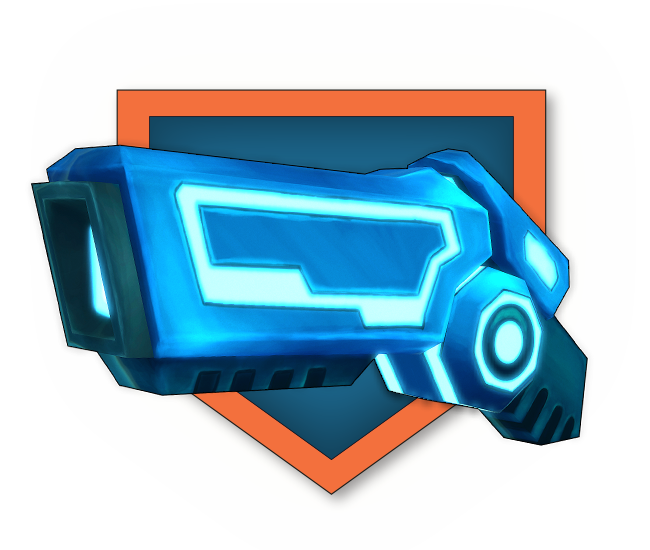 What if you could put a GPS inside your bullets so they would follow your enemies? Wouldn't that be awesome? WELL I'M GLAD YOU THINK SO! 'cuse we totally just did that! Just wait untill you put your hands on the Scattergun, it's gonna blow your mind with all the technology!
THE SHURIKEN LAUNCHER
LAUNCHER WEAPON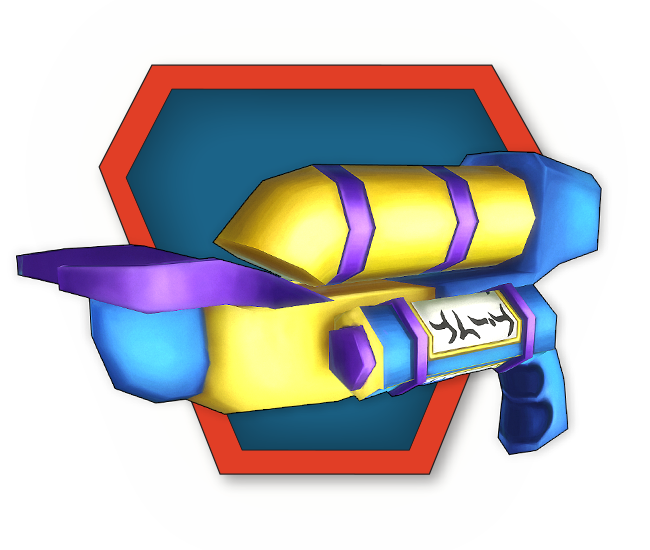 Tradicional Ninjas are so old fashioned! Katanas, jutsus, normal Shurikens, meh. What we need is more explosions, more drama, more tactical combat! So we came up with Shurikens + Proximity Detector + Explosions + Awesomeness! That's right! With the Shuriken Launcher you'll be able to place mines on the battlefield! Not normal mines tho, SHURIKEN MINES! Because awesome, that's why!
THE FLAMETHROWER
CONTINUOUS WEAPON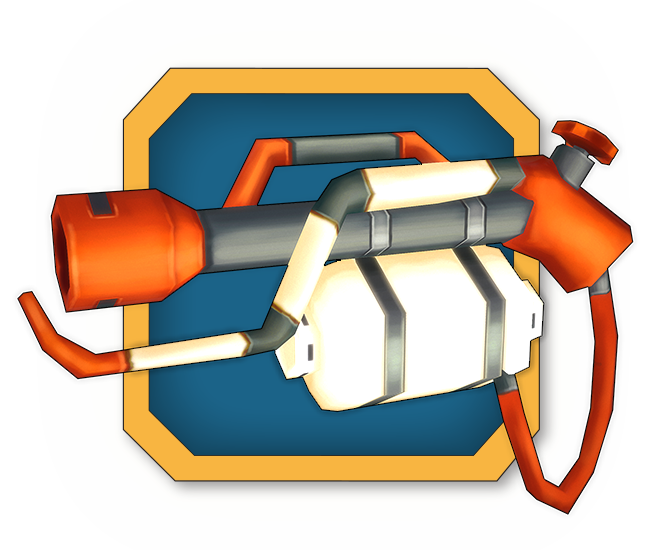 Do you like to play with fire? No? Well, too bad you you! With the new Flamethrower you won't be able to stop Throwing Flames at everybody! Because you look so cool doing it, you'll want to burn everyone to the ground, especially invisible ones! They will keep burning and you'll be able to better see where they are!
THE PHANTOMZOOKA
EXPLOSIVE WEAPON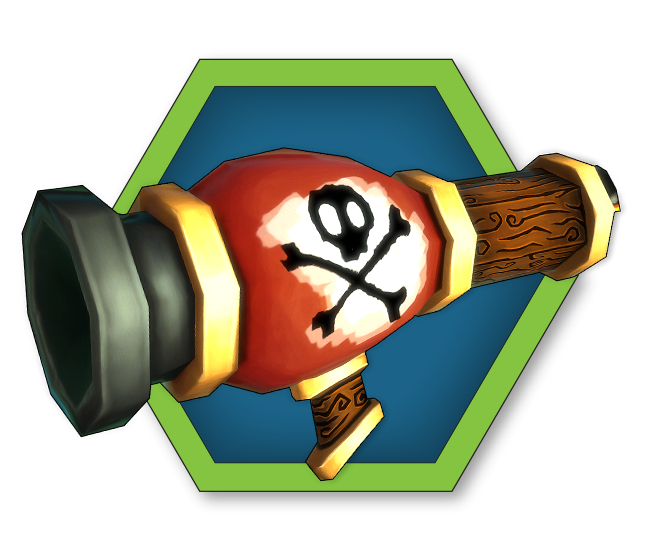 This weapon was once a hand cannon used by one of the most feared pirates of the world! After he died his soul was imprisioned on this giant Bazooka. Some say that because of this, every cannon ball shot from this gun transforms into an ethereal bullet capable of passing thorugh walls! Amazing, isn't it? And you were thinking Project Tilt was all about Sci-Fi and technology stuff… TAKE THAT!
THE SURE SNIPERPRECISION WEAPON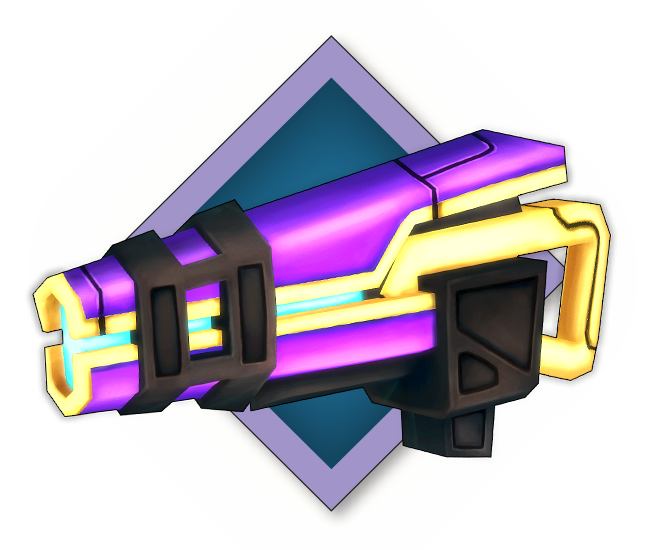 THIS WEAPON CAME FROM THE FUTURE! Its so powerful that it needs to use your Jetpack energy to power itself! When using the The Dematerializer make sure you are pointing at the enemy, because it can kill anyone with just ONE SHOT! It has a nifty laser sight that can help you to better aim, but beware, enemies will be able to see where you are! Although this weapon only has one (powerful) shot, if you kill another bot with it, the The Dematerializer will use the other bots energy to make another bullet! So you'll have INFINITE Shots while you're killing people, but if you miss once that's it!