Long time since our lost post! We're usually active on our Twitter and Facebook, but wanted to post a longer update here this time around, as well as share some new screenshots from the game.
We've just wrapped up our last milestone for this year, which is having the whole game playable from start to finish, with most of the story and the puzzles. There's still lots of work to be done in terms of polish, additional content and minor puzzles as we're aiming for Q1 release next year, but we're extremely happy seeing the big picture finally coming together.
Personally, I am most excited about adding various easter eggs and secrets into the game, which is the kind of content I enjoy most in all the kinds of games. It's always cool to stray off the path only to find something new that expands the story of the world you are exploring. We are adding small details here and there that will tell player more about the world and what transgressed there, both something as minor as a newspaper to some bigger stuff like secret room.
It's thrilling to see how far the game has evolved since its original concept of a simple point and click. It's a much larger world, more complicated story and lots more content to discover. This all added to the development time, but we're finally seeing the light at the end of the tunnel. All the core programming is done, most of the level design is finished, majority of puzzles and content is in. We will probably soon do a small-scale beta test to get further feedback on the game.
Later this month I will be off to Berlin to oversee the recording of all the voice acting for the game. We are working together with a dozen of talented voice actors to enhance the experience with a fully voiced story.
Anyways, here's new screenshots from the diverse world of Empathy! Let us known your thoughts, or follow us over at our Steam page for further discussions :)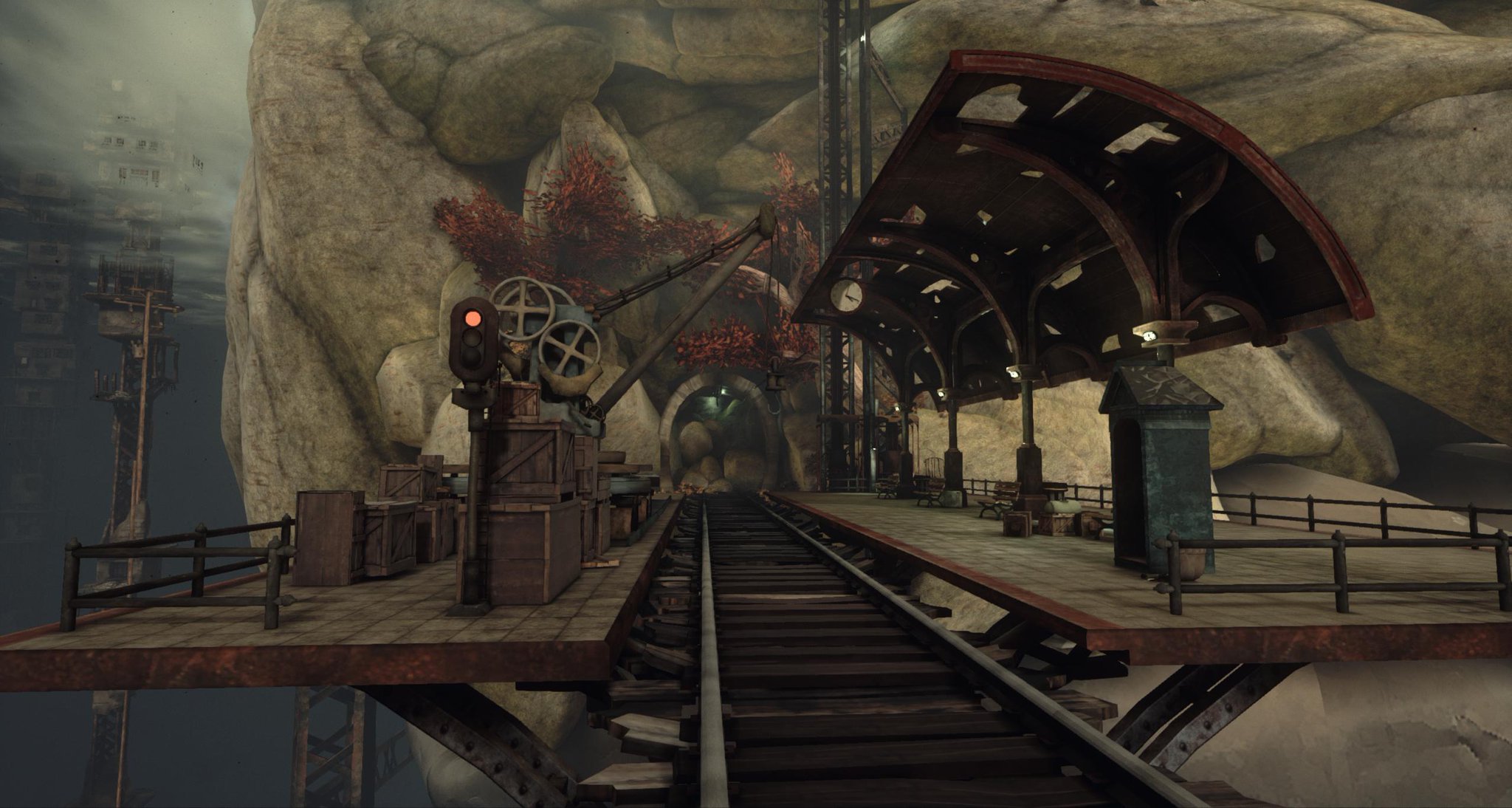 Follow the tracks. It should have been easy. The trains used to cut through here, you could feel the vibrations of their passage all the way in the park above, but the tunnel is blocked now. Rocks and concrete knocked loose by some greater disturbance. Then there must be another way. Up, around, and back to the tracks and to the station beyond. The end of the line. Follow the tracks.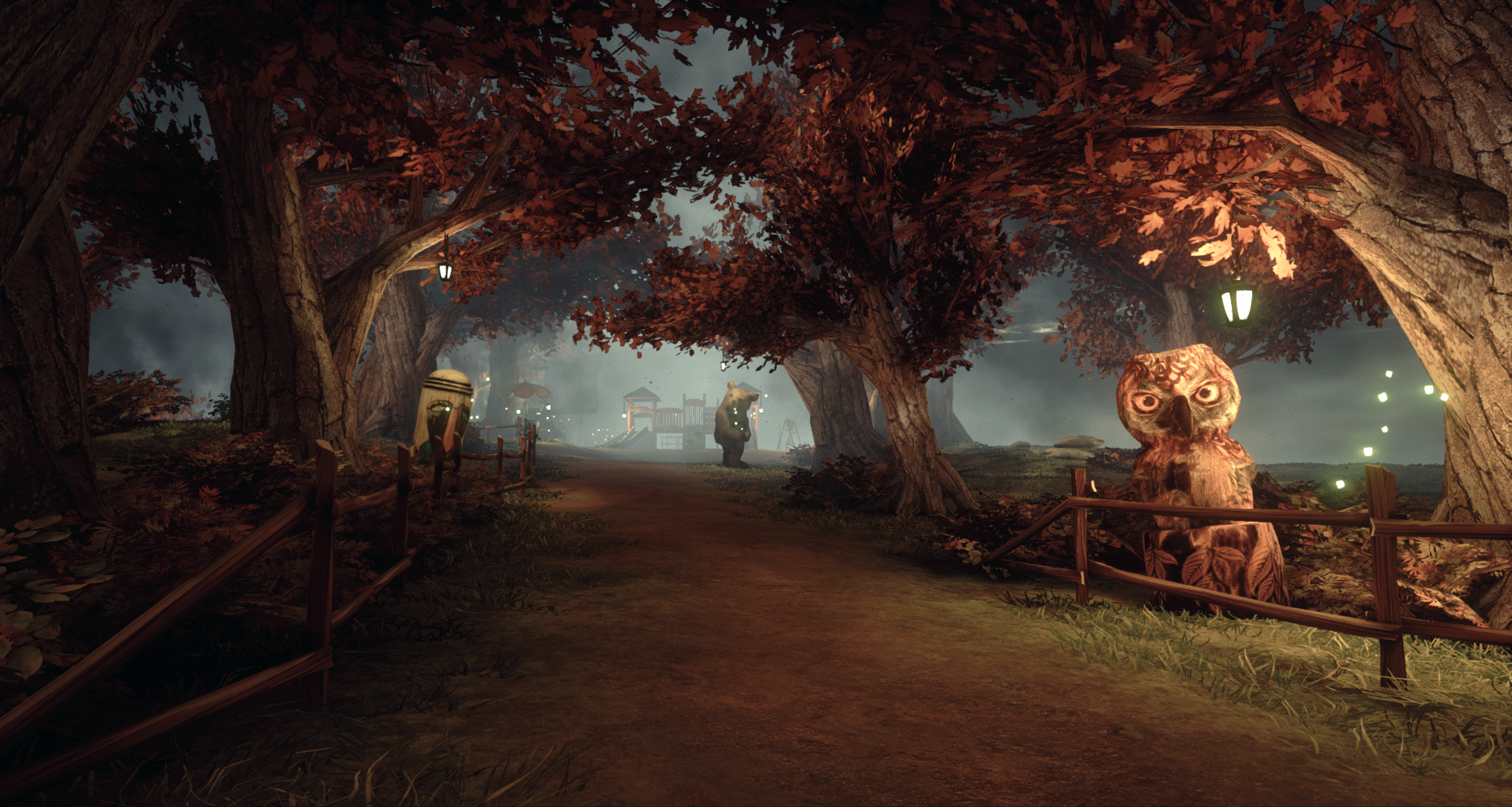 Have you ever seen those photos of old, abandoned playgrounds? Animal figures all faded and warped? Creepy stories to go with them? There's something about a fresh new playground, silent and still, that is worse.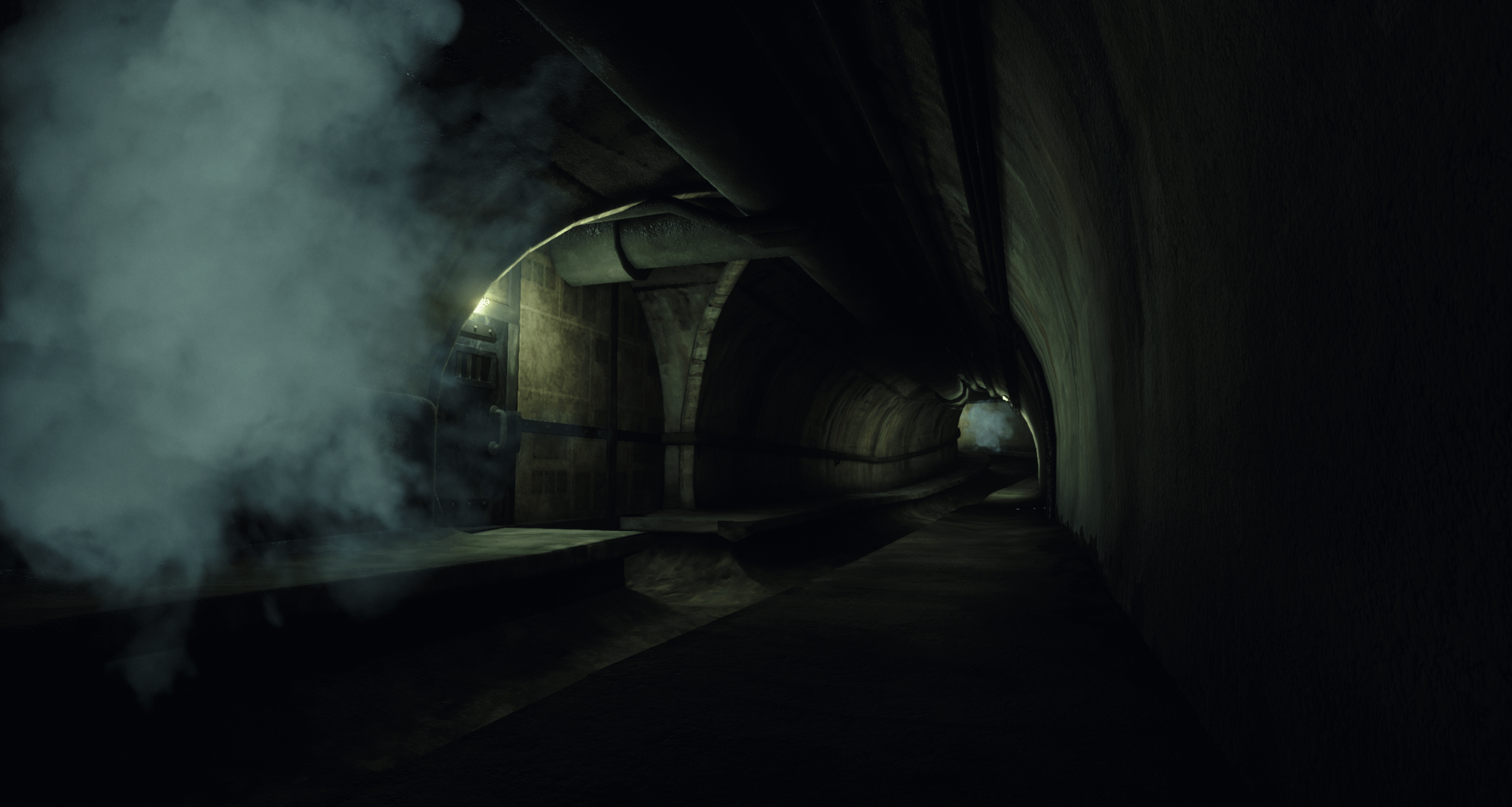 Have you ever seen doors like these in sewers? Looks more like a prison or a bunker to me. In fact, I'm not sure these are sewers at all. They... They don't smell right. There should be a moist stench, but these tunnels smell like... Burned copper?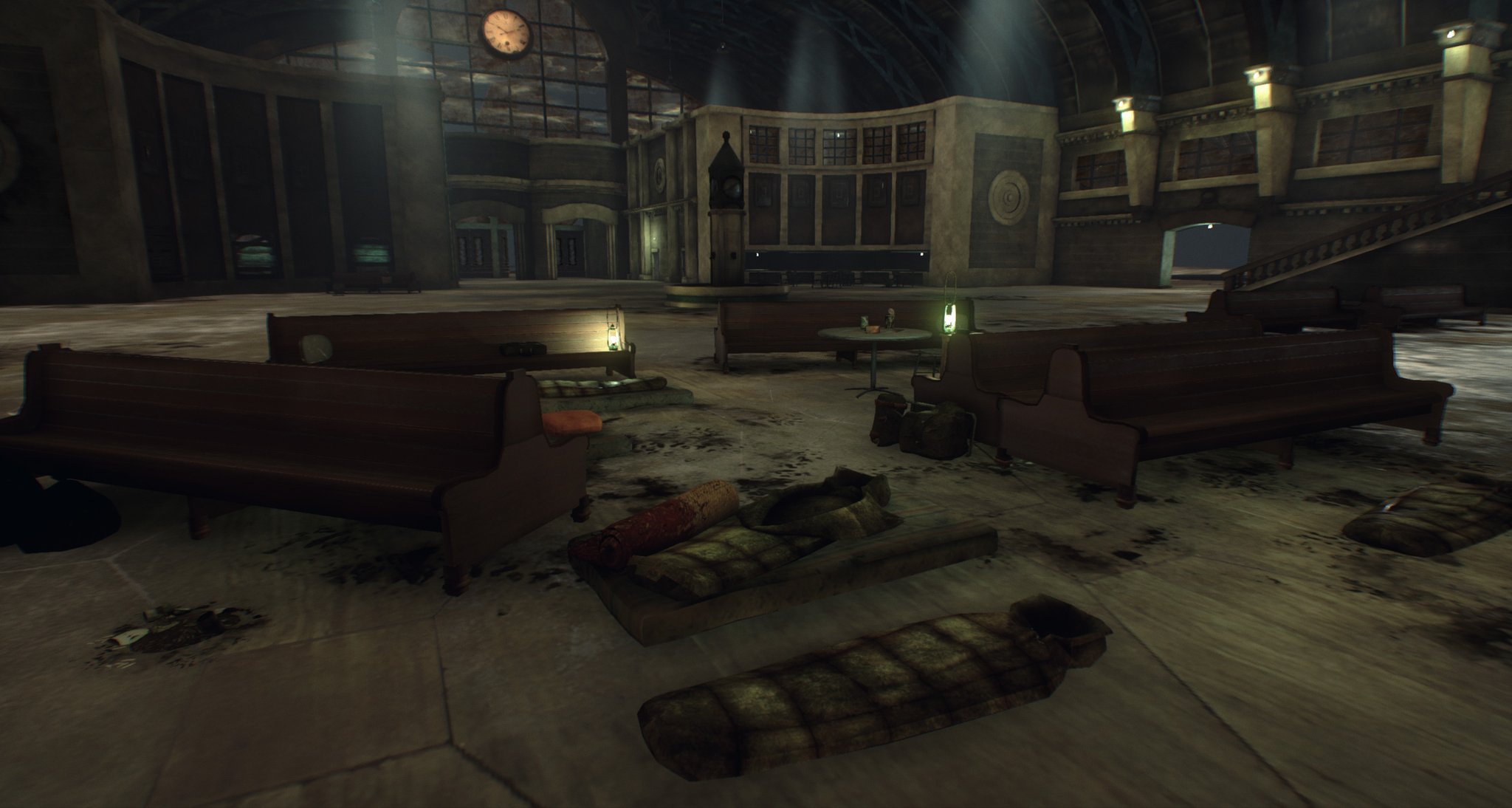 Grundbach Memorial Station, the pride of Chernosk's elevated railway. Dozens of trains and thousands of passengers, in a better time. Now there's a single waiting train, and a station full of the armed and the desperate. Who can afford to take the ride?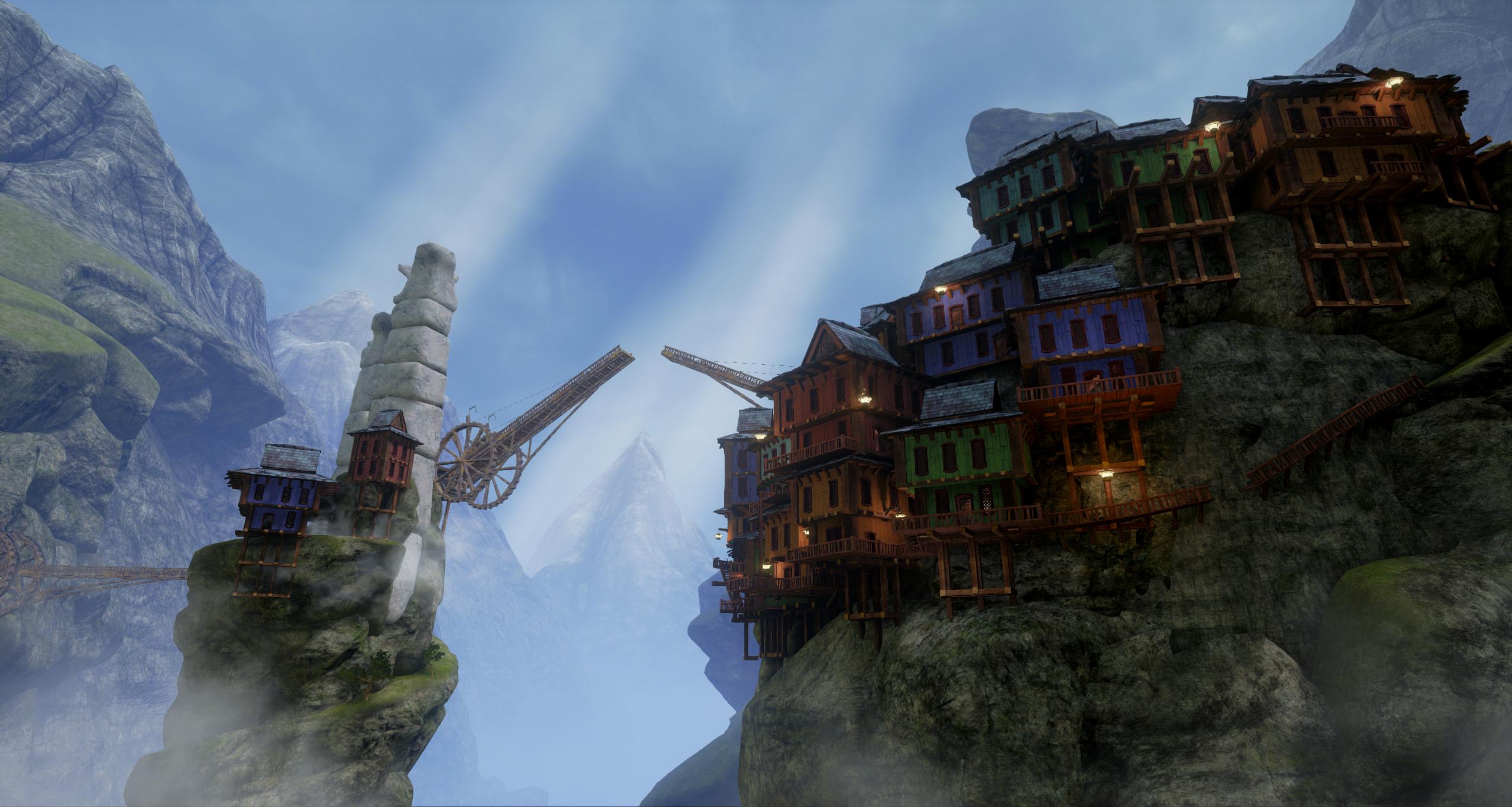 This clifftown is a protected historical site, popular with local hikers for its centuries of layered history. Of course, nobody has actually lived here for more than a hundred years. Until now.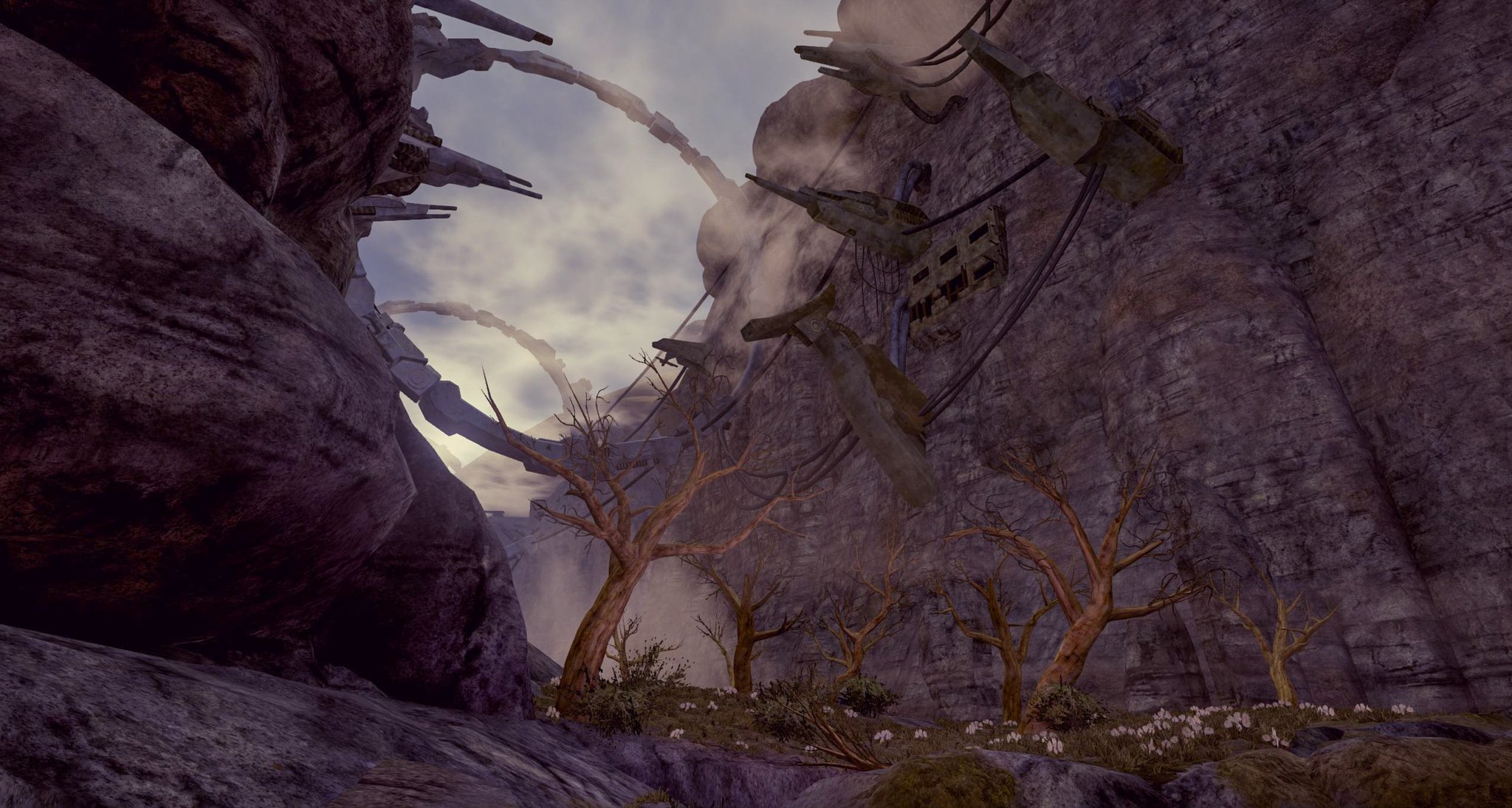 Outside the city of Chernosk you'll find the mountains, known worldwide for their winding canyons and preserved nomadic settlements. More recently, groups of displaced citizens sought refuge here and found places of unnatural silence where even the air lies thick. Will you walk in their footsteps?
Till next time!
//Anton, lead developer.