Hi, cyfieithydd is here!
Long time no seen, yes? Today i have only 2 news for you: bad one and good one. The bad one is: Project RULE exists no more. That was my very first experience in game-developing, i've learned much about c# and Unity. And it was very helpful by creating my next game for Android Distant Stars (more info about it is here.). That experience was very helpful and now you'll get the good news.
RULE isn't actually died out, but transformed into my new project - Kingdoms.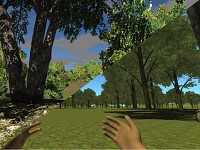 You can learn more about here:

All ideas, concepts, materials are still alive and they will be used in my new game. Hope that you'll be so enthusiastic and active in giving me inspiration for moving on. Thank you very much, see you in Kingdoms!
Cyfieithydd