Today marks the beginning of development on Metal Gear Arena!
The purpose of this project is to make a free, non-profit, third-person, fighting game based on the mechanical works of Yoji Shinkawa and a situation loosely based on that detailed in the Metal Gear Solid series (directed by Hideo Kojima).
... To put it simply, it's going to be a game where you fight giant robots with other giant robots.
GOALS
Create a balanced combat system that flows naturally
Add a customization system that allows players to change things such as color, equipment, and even legs, heads and chassis'
Make controls in the game that are intuitive and feel correct
Create a team of individuals willing to help improve the game with suggestions and ideas about more directions to take the project
PROGRESS
Currently there are two Metal Gear models in the works, and one that as is stands finished (save for animations)
We have-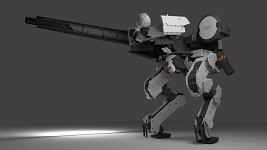 Metal Gear Zeke-
A fast, agile, lightly armored and moderately armed machine.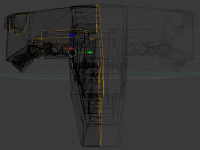 Metal Gear Rex-
A slower, heavily armored and moderately armed Metal Gear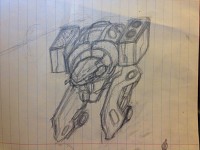 And Random Concept Metal Gear I just drew!-
Heavy Armor, Lighter weaponry, and moderate movement speed
MISC
We're currently in need of-

1. An animator
2. An environment modeler
3. A decent concept artist
4. A COMPOSER
5. A general sound designer
6. A texture artist
7. A mapper that works well in unity
Thanks for checking this out people, don't forget to click the watch button if you want to get more news updates and support the project!
-Lopractic