Welcome to another week of updates from us at Prototype Studios. We've been working hard these past few days to bring Project Empires to a near-demo state. On this weeks update - Babylon, Custom Tools, and Interface. (Original post)
---
Babylon Empire
This week, we've finished the creation of the Babylon Empire building set. Following up on the design we've shown last week, we're very happy with the results. This set was created by our in-house modeler, @ray_ark/@ray_ervi.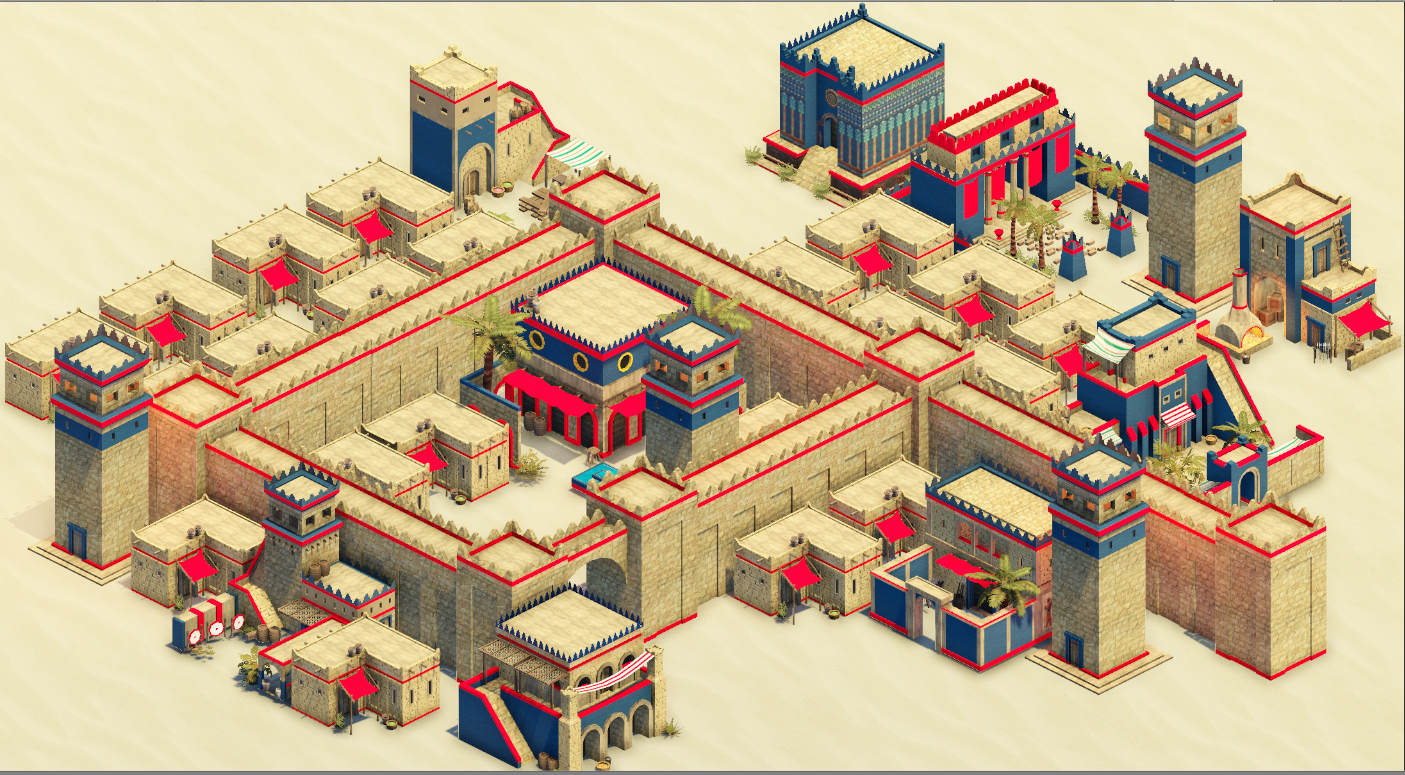 This was rendered with the Unity game engine with the standard shaders but we've planned on using a custom shader that supports team colors and instancing. With this set done, the next one is the Greek and Egyptian Empires. Both of this is easy as we had many references to its architecture and design.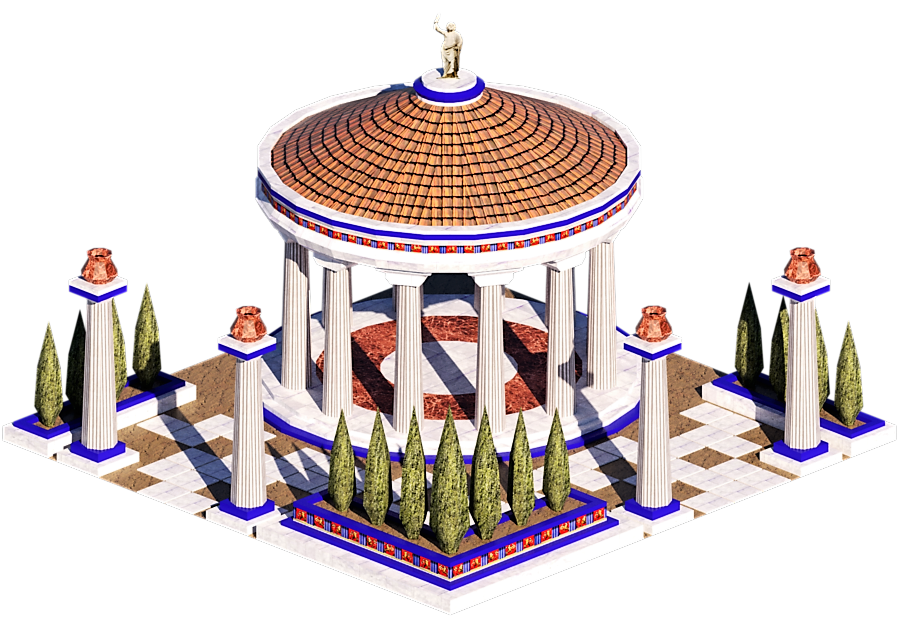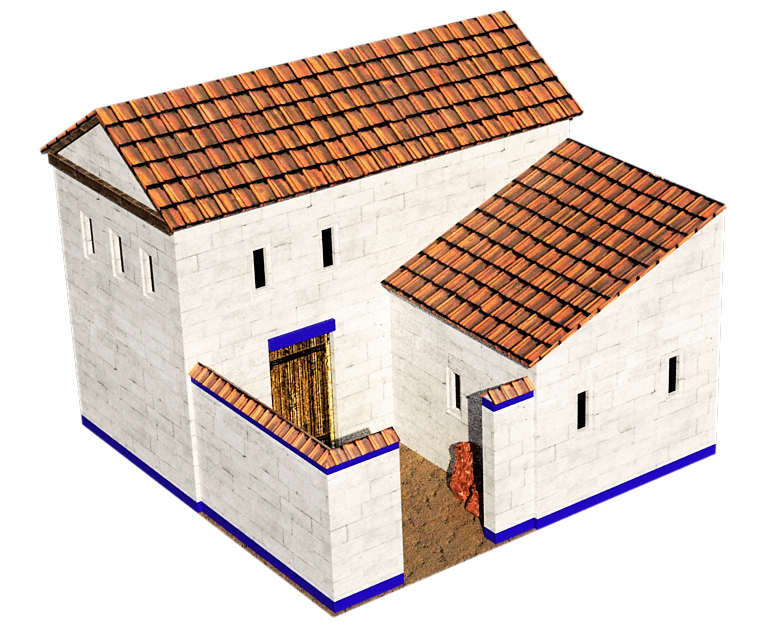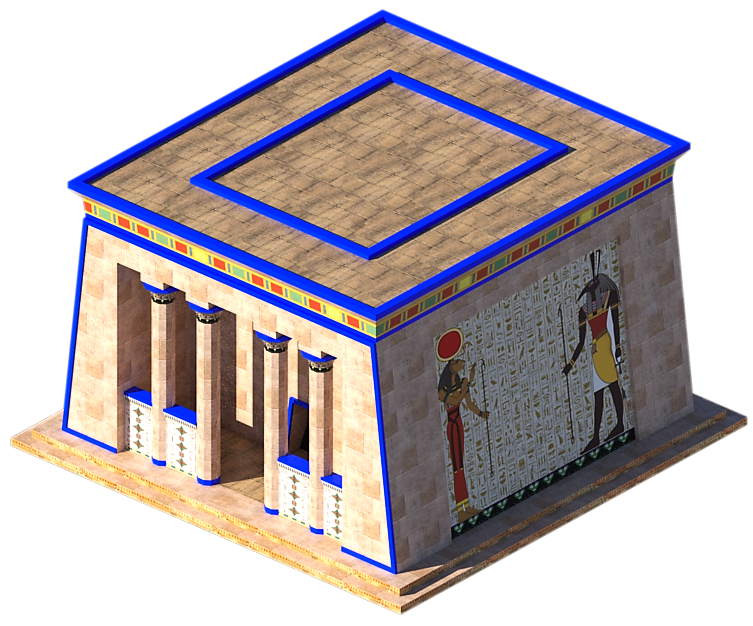 Design usually starts with multiple iterations before we land on that sweet spot. As shown below, the building has gone through a few iterations because we can't decide on how we want the roof to be...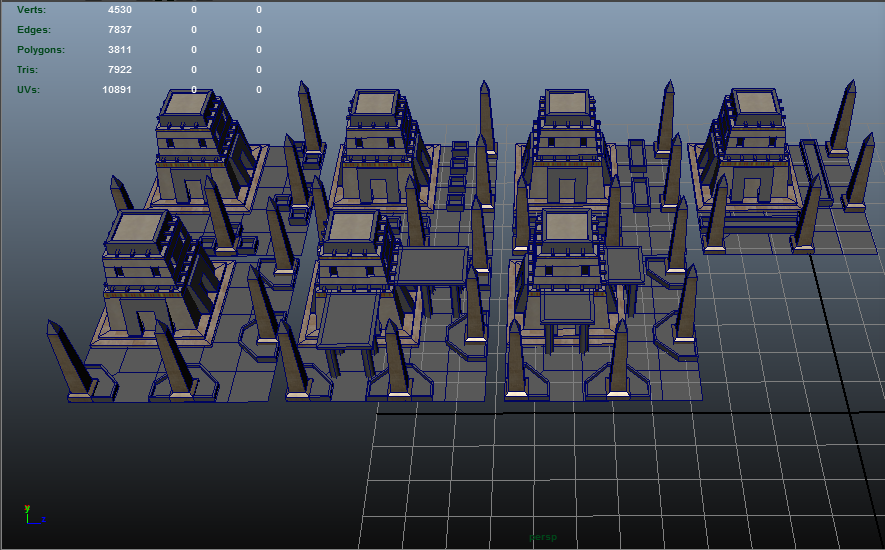 ---
Custom Tools
The Unity game engine is a highly extensible engine. For Project Empires, we needed a few custom tools to help us build it. And for this, we've built a custom editor to easily organize our variables and properties. This helps us to keep manage and keep track our scripts more easily.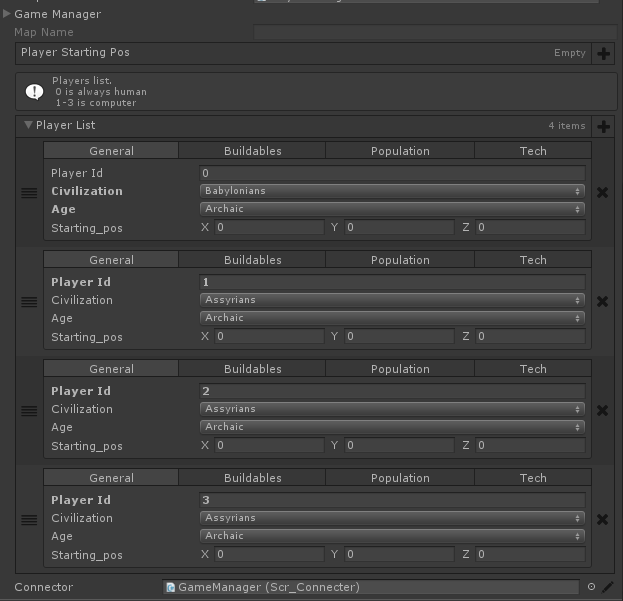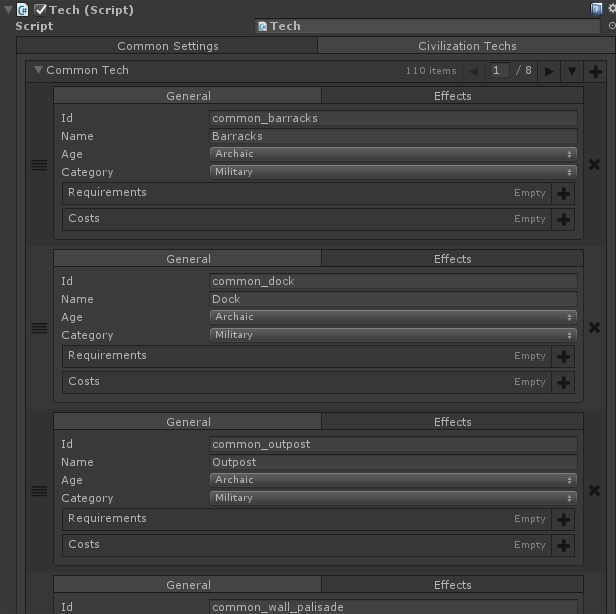 We've also built a custom Fog of War system. Even though it isn't perfected yet, we're happy with the current results. You can see the effect below.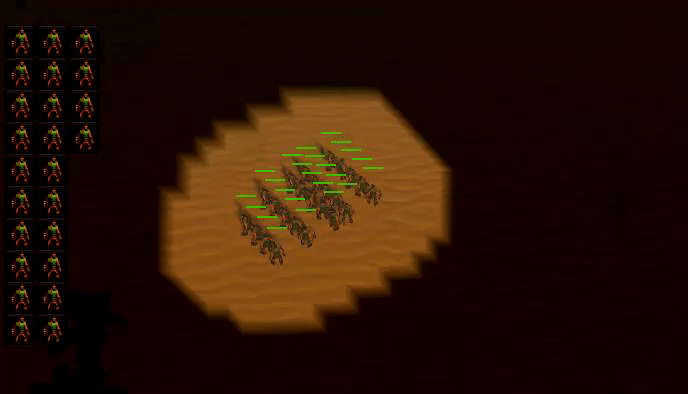 The gif also shows a lage squad moving around the terrain easily. Eventhough this isn't the performance benchmark we're looking for but we hope that we can expand on this and support to more than 500 units on screen. (We do have plans on even larger scale battles)
This doesn't belong in this section but we feel the need to show it; we're nearly finishing the resource gathering system. Right now, there's no limit on how many workers can work on a resource deposit but it's just the beginning.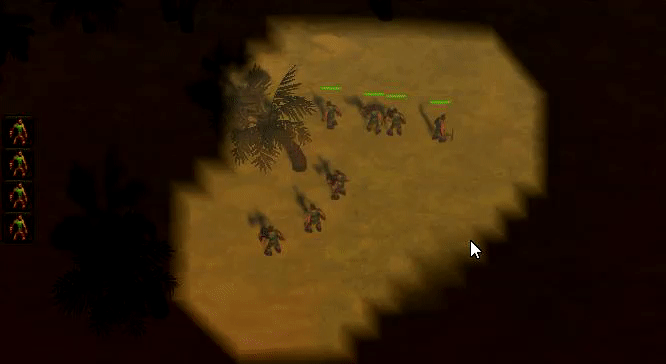 ---
Interface
What's a game without an interface? Right now, we're about to finish on the main menu and the in-game UI. We've tried to refrain from the conventional RTS interface and tried to provide a more contextual interface as shown in the previous update.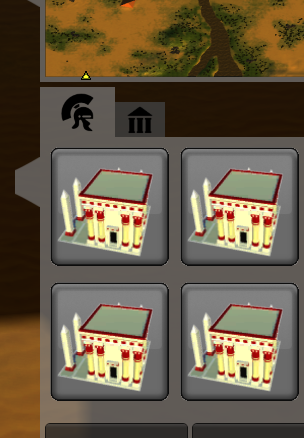 This side menu is what the interface may look like. But this doesn't always determine the final product. The side menu will be shown based on what is selected. Let's say it's a villager, then the build menu is shown like above. There's also the basic menus like follow, defend, garrison but that isn't shown yet here.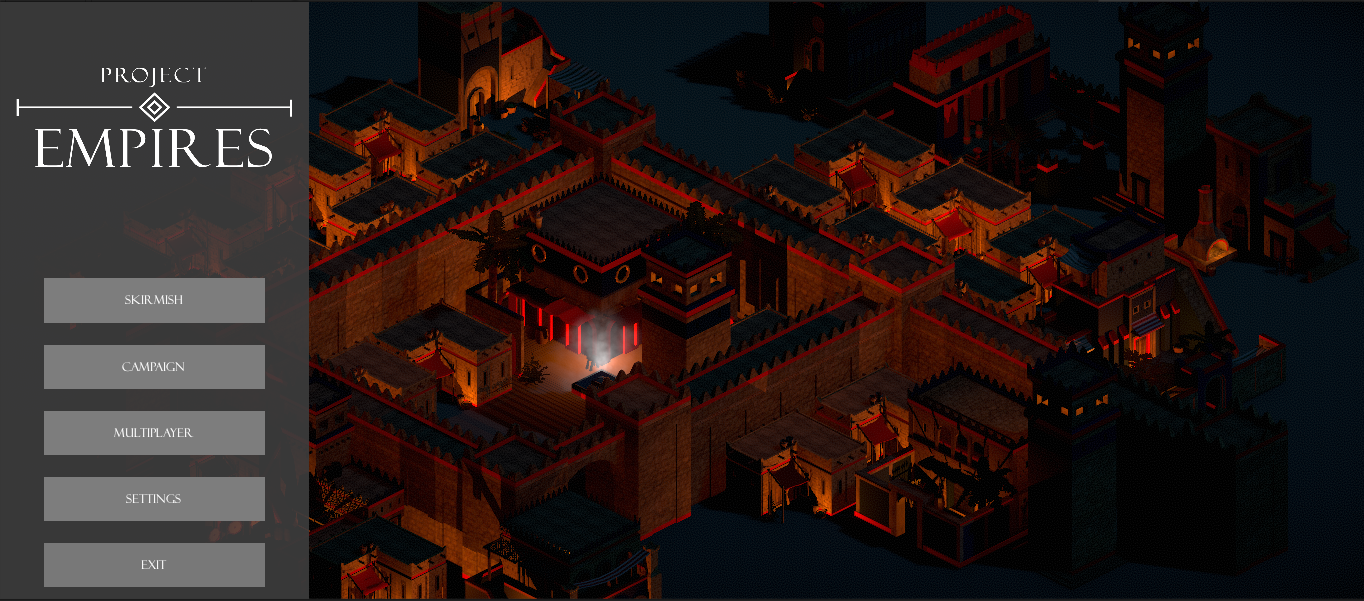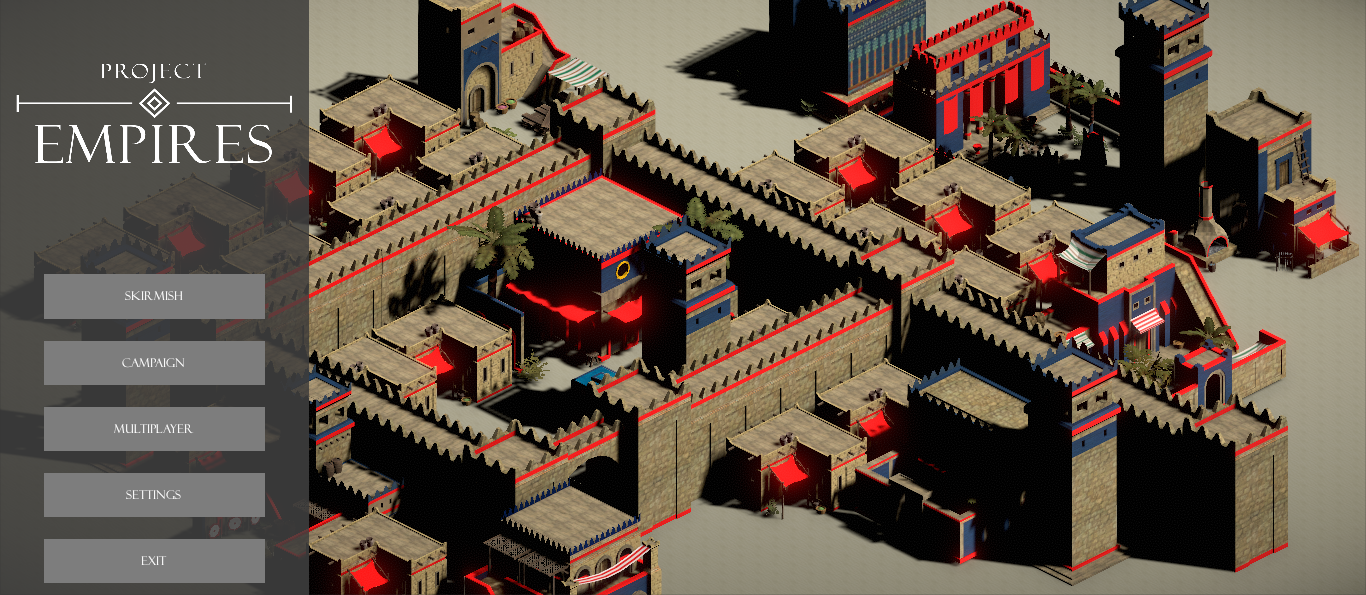 We've got two versions of the main menu, a night and day. This is totally random and you can either get a day or night after each game. The background though is dynamic, it changes to whatever civilization you played last and in the above, it's the Babylonians. Everything is real-time, no pre-recorded videos or static images.
While that, if you lost the previous game, you're background would be showing a destroyed city like shown below.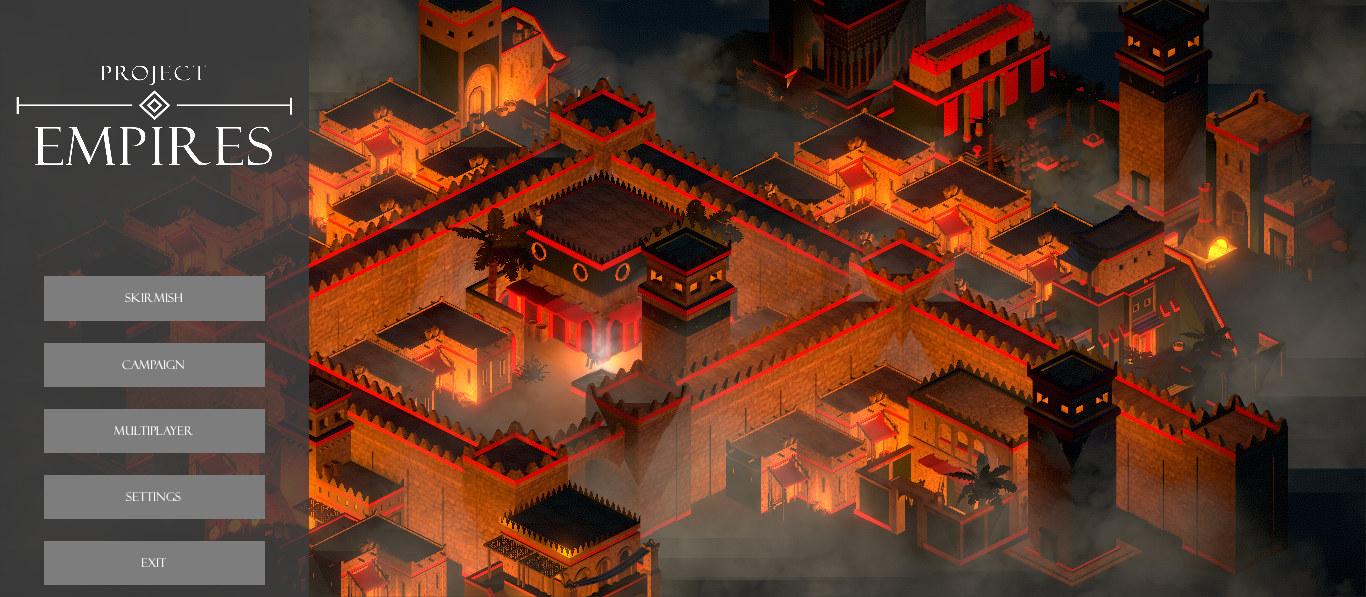 While it isn't technically showing a destroyed city, but you'll get the idea.
---
Reaching the end, we've got something special to show off to you. Thanks to New Light Audio, the team behind the musical score of Project Empires, we'll be uploading a 10 second preview of one of the OSTs for Project Empires. So make sure to follow us on Twitter (@prototypestd) and here on IndieDB to get the latest updates.
The team is also looking for a UX/UI Designer for Project Empires. More info at Prototypestd.ml
Until next time,
- Haikal Izzuddin (Project Lead, Prototype Studios)