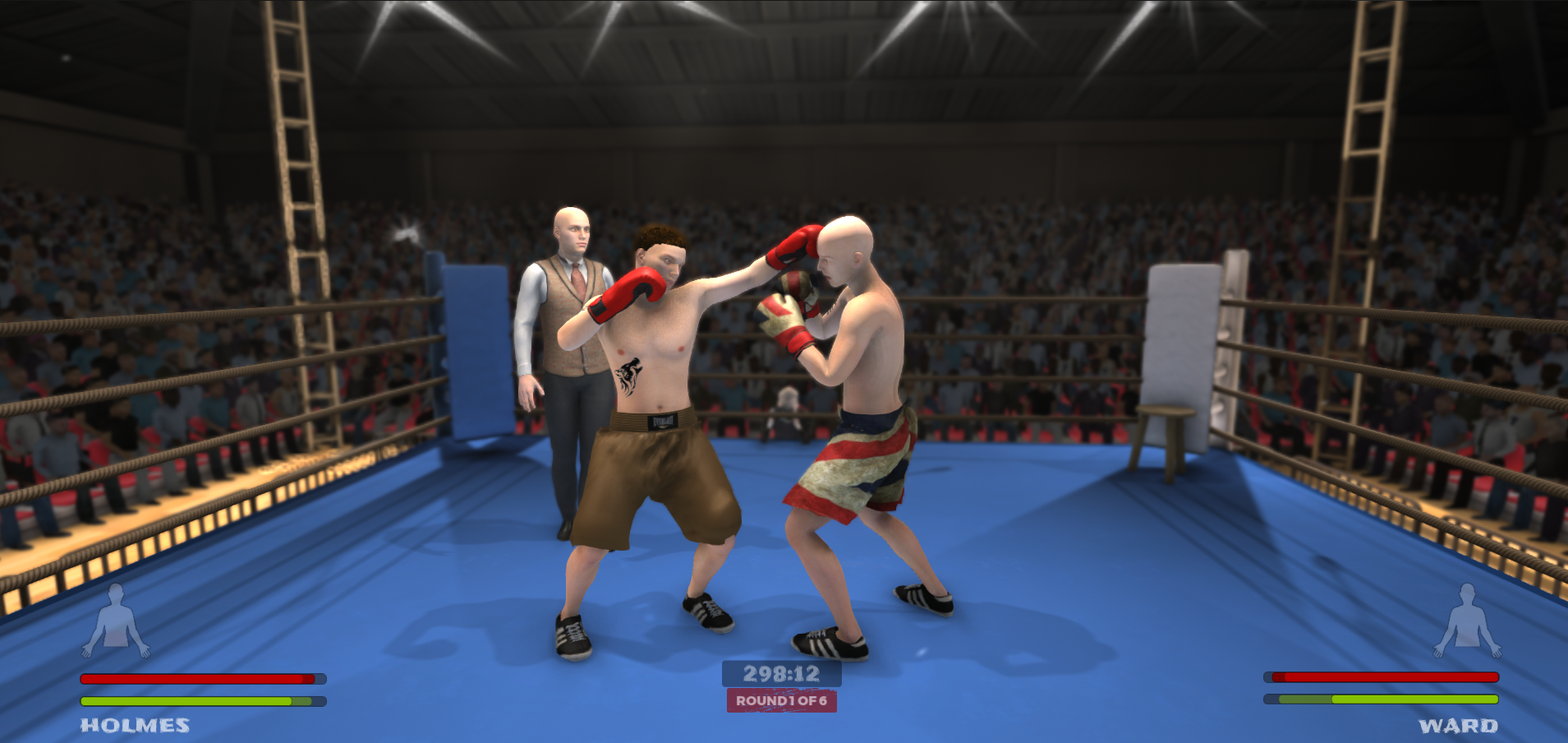 Hello all! Sorry been a little while since the last post, it's been hard to find the time. I thought I'd give a quick update things which have been worked on:


Positional blocking system, arms will move according to stop jabs and hooks to the head and body.


Improved boxer models, now more customizable in terms of facial features and muscle definition.


Improved the foot movement system, boxer moves a lot more realistically.


Improved the lighting and added volumetric capability.


Boxers will lean into their punches now depending on their distance from each other.

The features being worked on at the moment include knockouts, cinematic ring entrance, boxer customization, visual damage (cuts, etc) and much more.

If you have any ideas or features you would like to see, hola at me