Grin Rippa' Group [Team Name]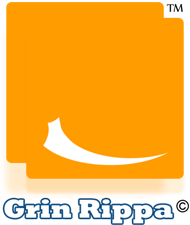 Hello
everyone at Moddb. My name is Francis Joaquin and I am a passionate
game enthusiast. I have a background in Art and am in the process of
obtaining my Bachelors in Game Art & Design. I am leading a team to
make what I know will be a string of greatly enjoyable games. I never
quit, and I never tire because this is my career choice, not just a
distraction. Thank you all for your time.
We have begun
production on a smaller project for team building purposes. This
smaller project is also to build up our talent so anyone wanting to get
more experience please inquire within for this project (must have at
least basic knowledge in field being applied for).
Pongo! is a 3D Brick-breaker game with a few twists. Here are some screens from PONGO!
Aim
- Positions are not paid. This project is aiming to make professional
quality work, but is NOT holding to that. Credit and learning
experience is the ultimate goal. We are going for online sales and have
a full compensation policy that should satisfy everyone but the focus
of this project is still learning experience and credit.
Technology - The game will be on the Unity3d engine and coded in various scripting languages but mainly javascript.
Talent Needed - I am a traditional 2D artist- but more talent is needed to complete this game. We are looking for;
3D modelers/animators /filled
3D character modeler / In need of 1 character modeler
3D environment modelers /filled
2D artists / Could really use concept artist/2D artist
Music composer/ Position filled
Programmers/ Filled
+1 programmer joins the team
+1 programmer joins the team
+1 programmer joins the team
+1 composer joins the team
+1 sound engineer joins the team
+1 concept artist joins the team
+1 3d artist joins the team
Please
anyone who has enough spare time to be in contact at least 2-3 times a
week to give feedback and keep track on everyone's progress, and can
fill in one of these positions, please reply.
If you wish to hear more details please add/contact me at:
me_right_now at hotmail dot com (include a message, very important)
By
joining Grin Rippa Group© all members agree to a non-disclosure
agreement and will not release sensitive information to the general
public regarding Pongo!© and any other projects that Grin Rippa Group©
has established.