Hello everyone!
Over the past few months it's been quiet around our mod again. That doesn't mean we haven't made progress! In the last few months we've spent a lot of time sorting out all the stuff we made over the last year and a half. We came to the conclusion that we have tremendous potential, but that we needed to take a close look on the content we had.
When we were looking at the content we had and the information we had here on moddb we came to the conclusion that the moddb page needed a serious upgrade too. That's why we have completely re-written the main page of this mod. Make sure to check it out! It has a lot of useful information!
After closely looking at the content we have we're happy to say that we currently have eight maps that are as good as done and very high quality. Unfortunately we also decided that we needed to re-design a bunch of levels as well. In the last months we also had some team changes. Due to personal circumstances some team members left. This gave us the opportunity to also get new people on the team. We're very enthusiastic and we hope to finally be able to bring you the mod we've been working on for so long and where you've been waiting for so long.
One of the maps that we scrapped for being too low quality is the map we used to call run around. This level is shown in the oldest picture from the mod and in the teaser we released a long time ago. Parts of the map were frustrating and the puzzle was just too easy.
The very basic idea of the puzzle has been re-used in our new map transition_1; a much more detailed map, with some nice twists and two brand new, pretty hard puzzles! All in all the map looks better, plays better and is much more challenging than the original. We are certain that this choice is for the better.
Before: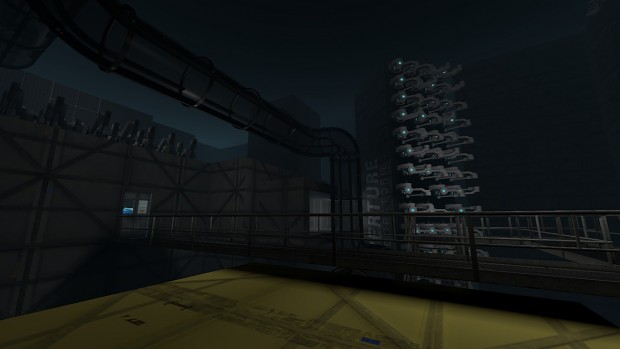 After: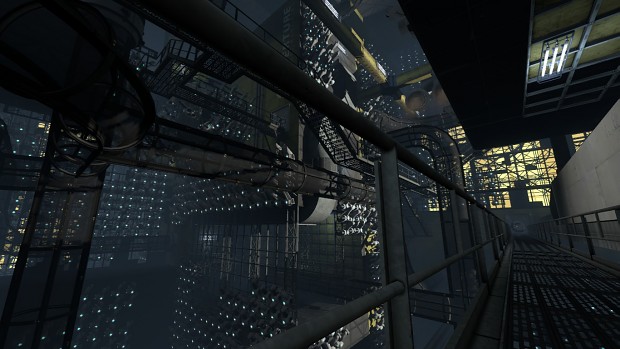 I think it's fair to say that it's not hard to spot the improvement in graphics. When we release the mod you'll be able to say what you think of the new puzzles!
We haven't just been working on that map though. Here are some other pictures to compare before and after:
Now for something you haven't seen before:
We don't want to give everything away yet, but here's a screenshot of a level you haven't seen before: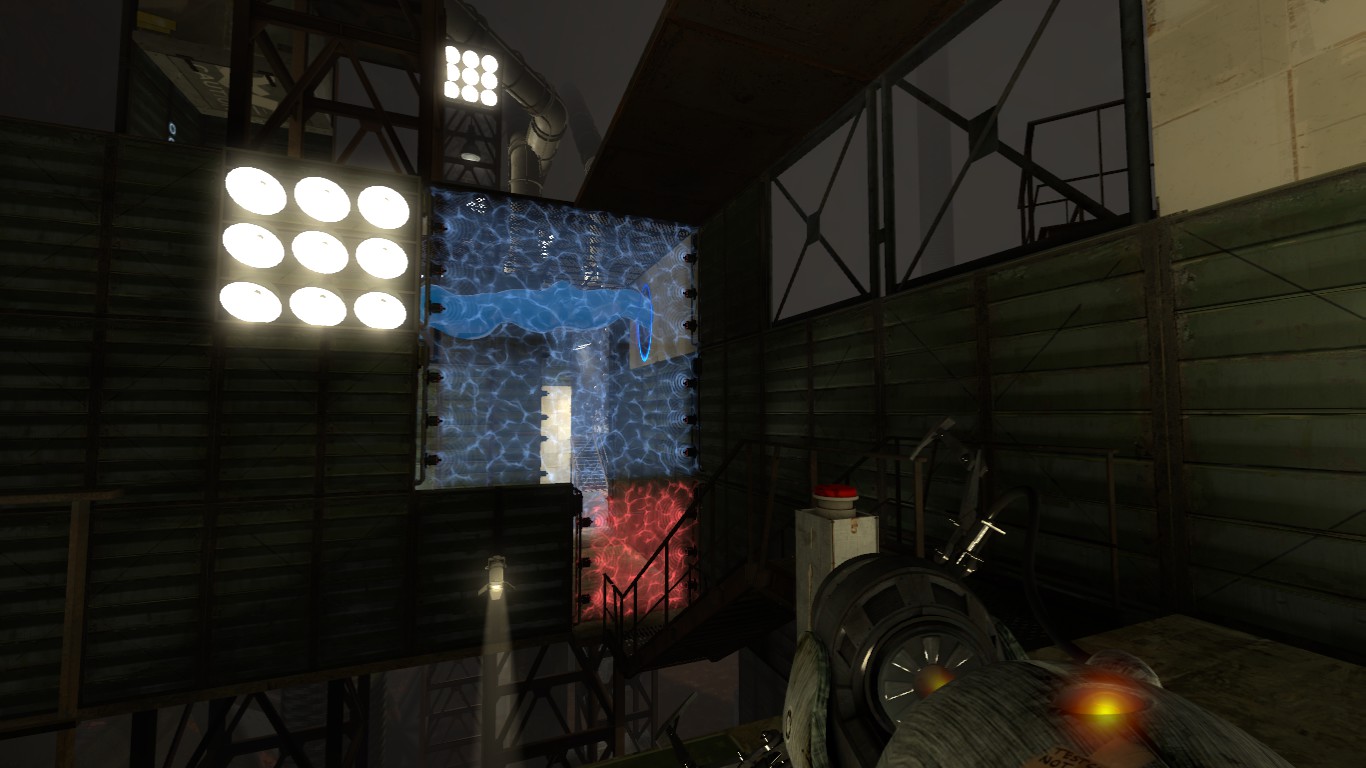 We hope we have updated you on our progress again. If you have any questions or remarks; please drop them! Feel free to contact us (see main page for information on that). Until next time!
~Lp