This week has been quite a frustrating week. With not a huge amount to show for the hours put in.....mainly bug fixing, and you know how it goes...you fix one thing another one appears and so on. So what have I been up to this past week then?
·Plot Course System latest: -
Spent a whole ton of time on this and managed to iron out a ton of bugs in the system. I did also change one of the mechanics slightly to suit how the GUI works. I now have 1 major bug to fix which is to do with the ray cast not picking up the alpha colour of the map.....a mechanic to stop the player being able to place waypoints on land. I think it's an issue with one of the Cameras or indeed the layers that mean the components are not receiving the correct data from the ray cast. I have had this working before and its only gone wrong since I started using Ngui but as of yet haven't really taken time to look into this particular bug properly.
I've added the ability to delete waypoints which is working quite well, but needs testing more since I changed the main plot course mechanics. Once this is done I'm going to add Patrol Lines and Patrol Boxes which will hopefully see the end of the plot course system. I'll try and get a demo out in the next couple of weeks demonstrating the plot course system for you guys.
·A Class Destroyer: -
Finished the Low Poly model and started the high poly model of the A Class Destroyer. I've added a piccy to the gallery (I also needed a new image to use for my articles as the corvette, as good as it is....is getting boring)
---
GUI Style What ideas do you have?
So I've also been collecting images from other RTS games to try and get some inspiration for my GUI Styling. Below are two images of my planned Command Map interface. The first is my initial design from my GDD. The second is my current WIP....the 3rd is my mind map for inspiration, which can be seen in the gallery.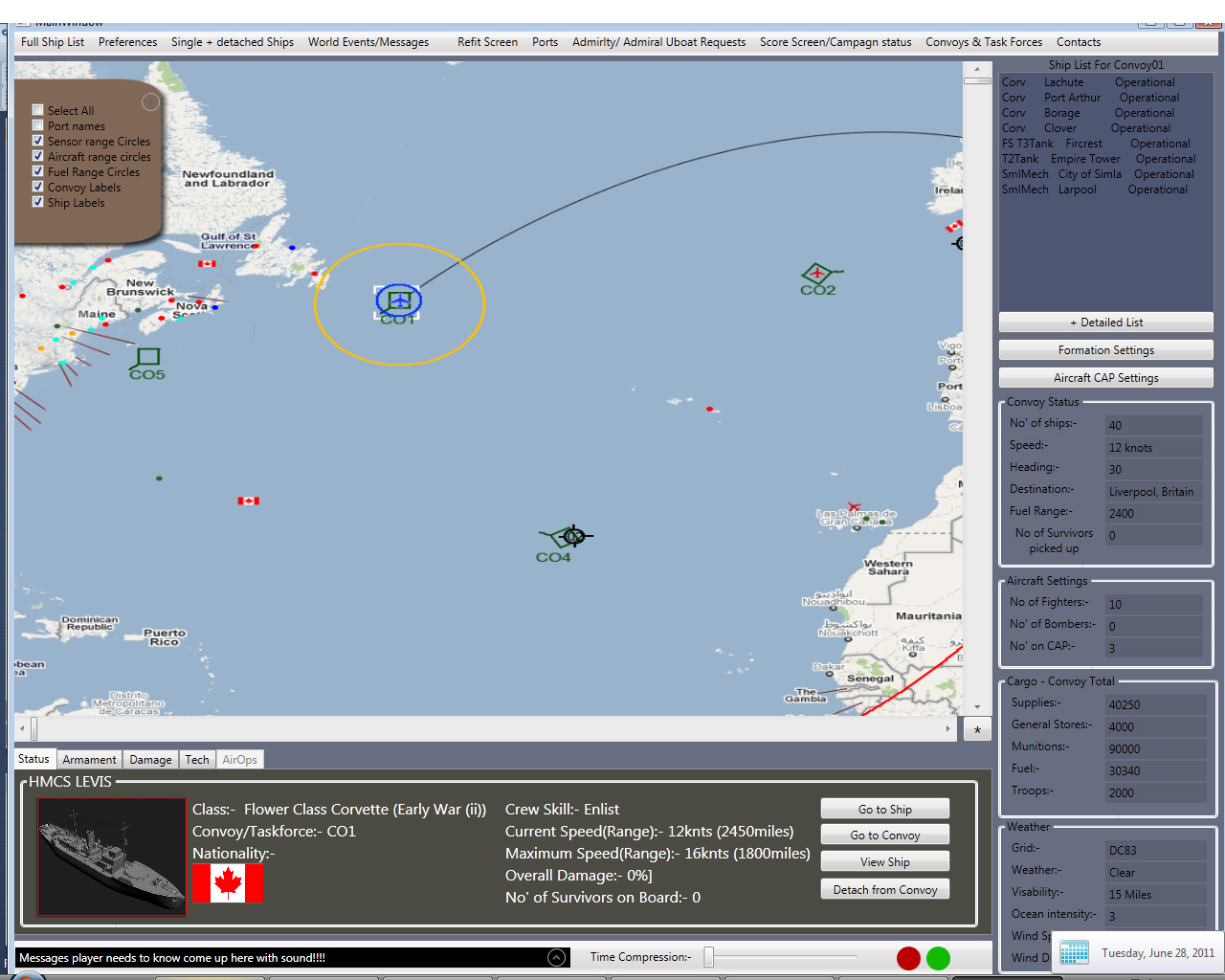 My Command Map Plan - from my GDD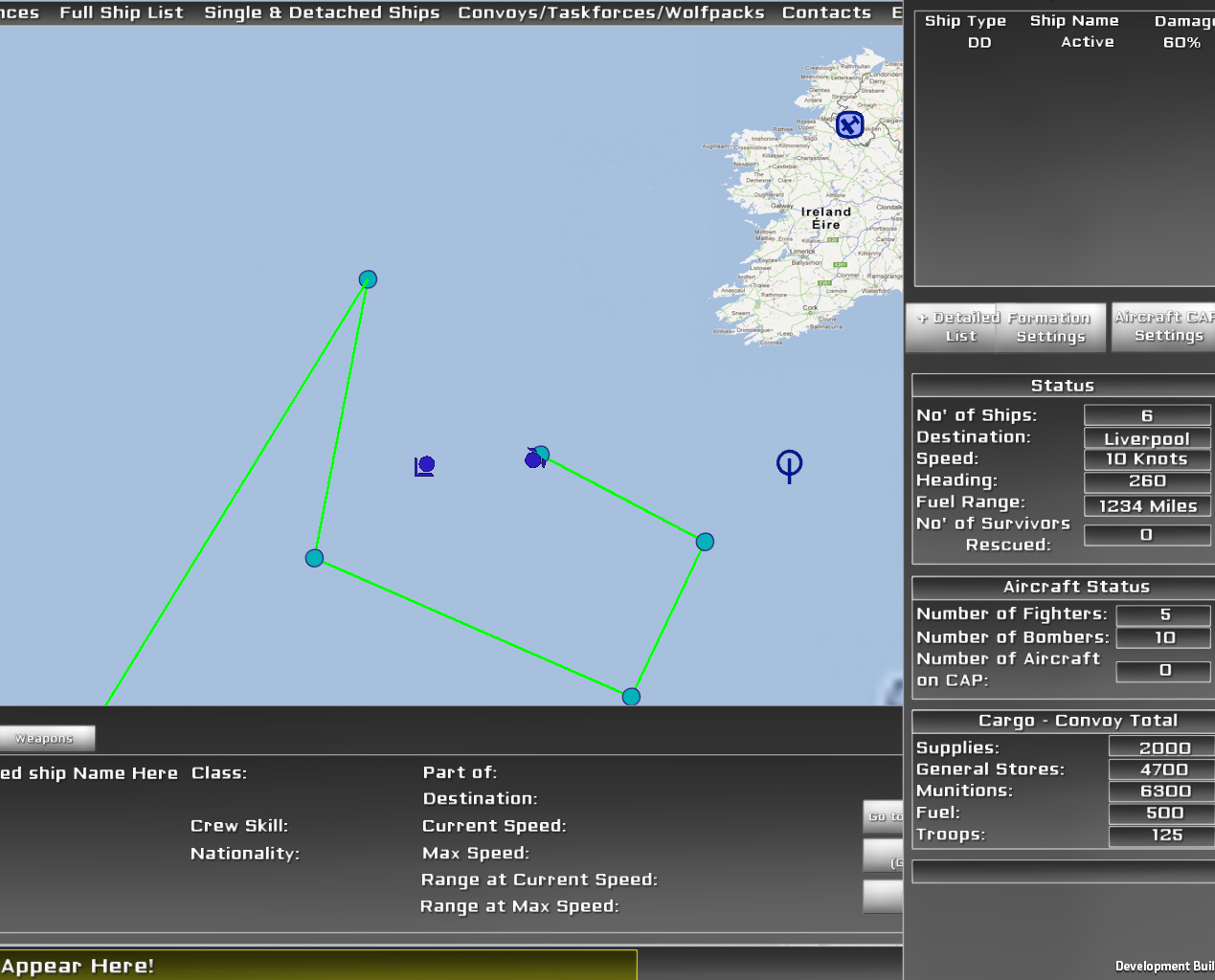 My Current Ingame HUD of th map,needs style and a new font that cturally fits the project!...NOTE:- Not all of these panals will be visable at the same time, so it will never acturally be this cluttered....also I I know the scale is too big.... :)
Thanks for following.
John