It's been a while since last post, there were a mistake on our core code so we had to do pretty much big changes on our prototype. The game will facilitate 9 kind of resources (Brick, Wood, Cotton, Batik, Spice, etc) + 1 Currency called Tahil, in building your villages.
Here is the latest screenshot of our current build, ignore the nonsensical numbers it's for debugging purpose :P Your Village screen, The transparent buildings are still under construction,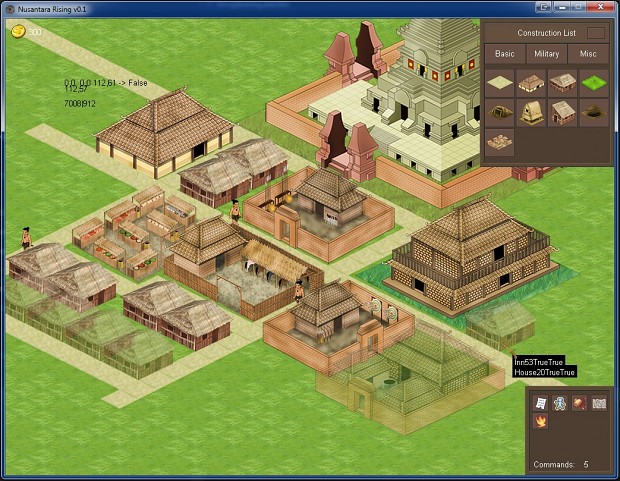 We are aiming to release a public alpha version by the end of december of early january. Hopefully I have enough coffe stock!