Prior to the release of Heinlein the team got together to talk about the upcoming changes that would be made to the game. We decided that it was the perfect opportunity to let us make some fundamental changes to our mod. One such change is the way we address the mod. Total Conversion does not fit because the goal of this mod is not to over-write any of the base game. Instead we should be treating this as an Expansion to the base game. This approach is intended to preserve the default factions, technologies and events and make them viable and balanced against Trek races. As a team we have stated from the get go that we are in this for the long game and are not going to rush to put something in your hands that is not ready, we have always put quality above speed and we will continue with that mindset.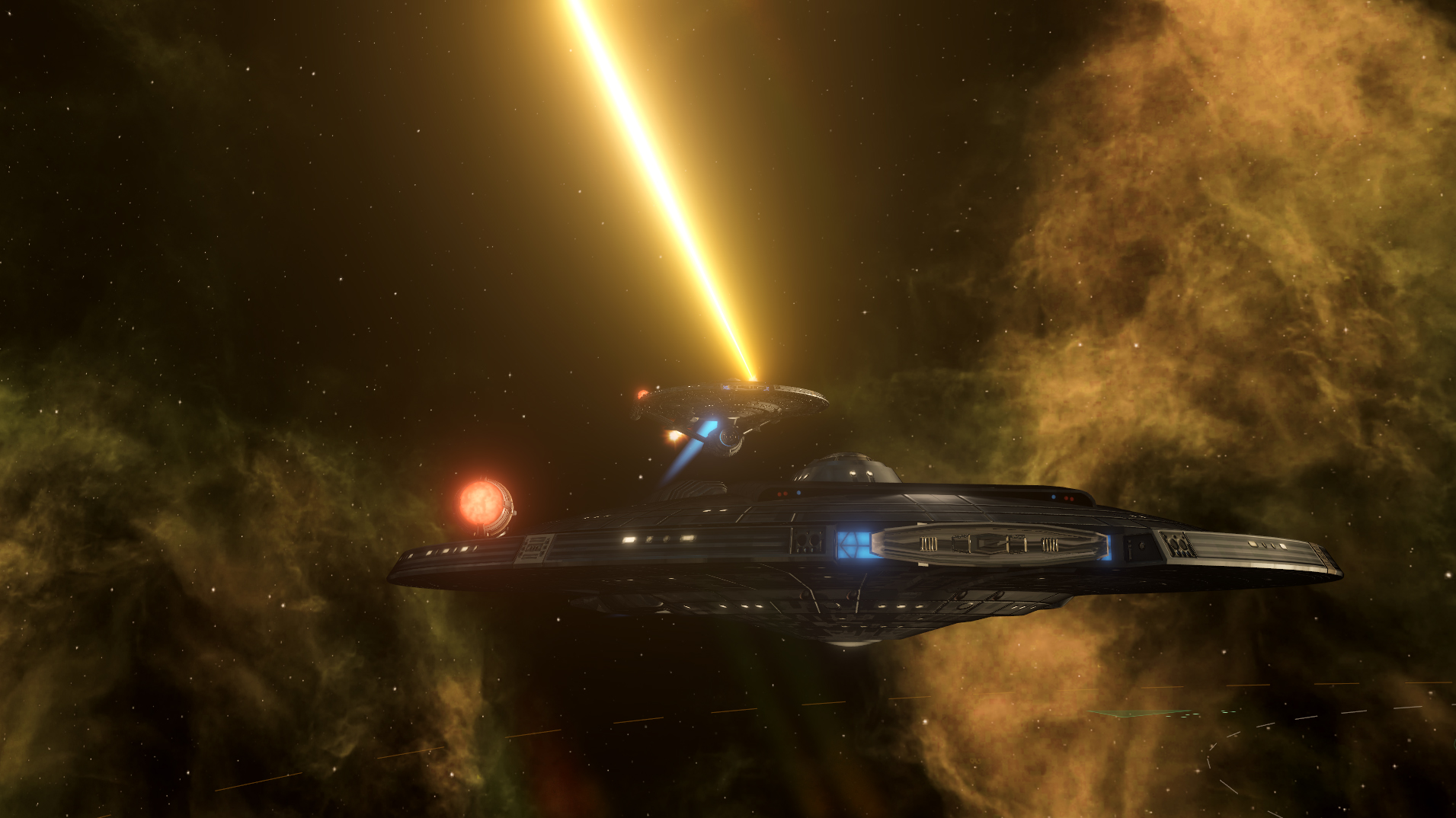 The obvious question is how does this change affect Border Wars. Due to our shift in focus as well as the delay in Heinlein's release we will unfortunately not be releasing the Border Wars demo. However what this means is you will get a hold of a complete product as opposed to simply a demo. As we started to learn more about Heinlein, we realized it meant a rebuild of our models and at the same time showed us additional opportunities for new features. This meant we didn't want to just settle for a demo and we could use it as a good launching point to release more for you. The decision was made by the team that a more complete mod was required.. Allow me to give you a brief rundown what you will get at launch with Infinities.
Playable Federation, Klingons, Romulans, and Cardassians

Static galactic map

Ships and technology will start at Enterprise Era

Custom planets & star types

Portraits for all starting factions (and minor species)

Specific weapon types for each faction (Romulan and Klingon disruptors are not the same)

Separate tech tree for each faction

Custom events and crises
In addition to the mod we will be releasing episode themed modules in a similar fashion to the Plantoid pack offered by Paradox. The idea behind it is that the main mod will be updated whenever something affects the core of the game and the modules will allow us to expand the game with new content without changing the core mod files. This enables us to produce a much smaller initial mod as well as create an upgrade path. This will especially be helpful for the Steam Workshop. What will be in the modules? As an example one module could be called the Dominion and it would include everything from ships, portraits, weapons, custom tech tree, etc..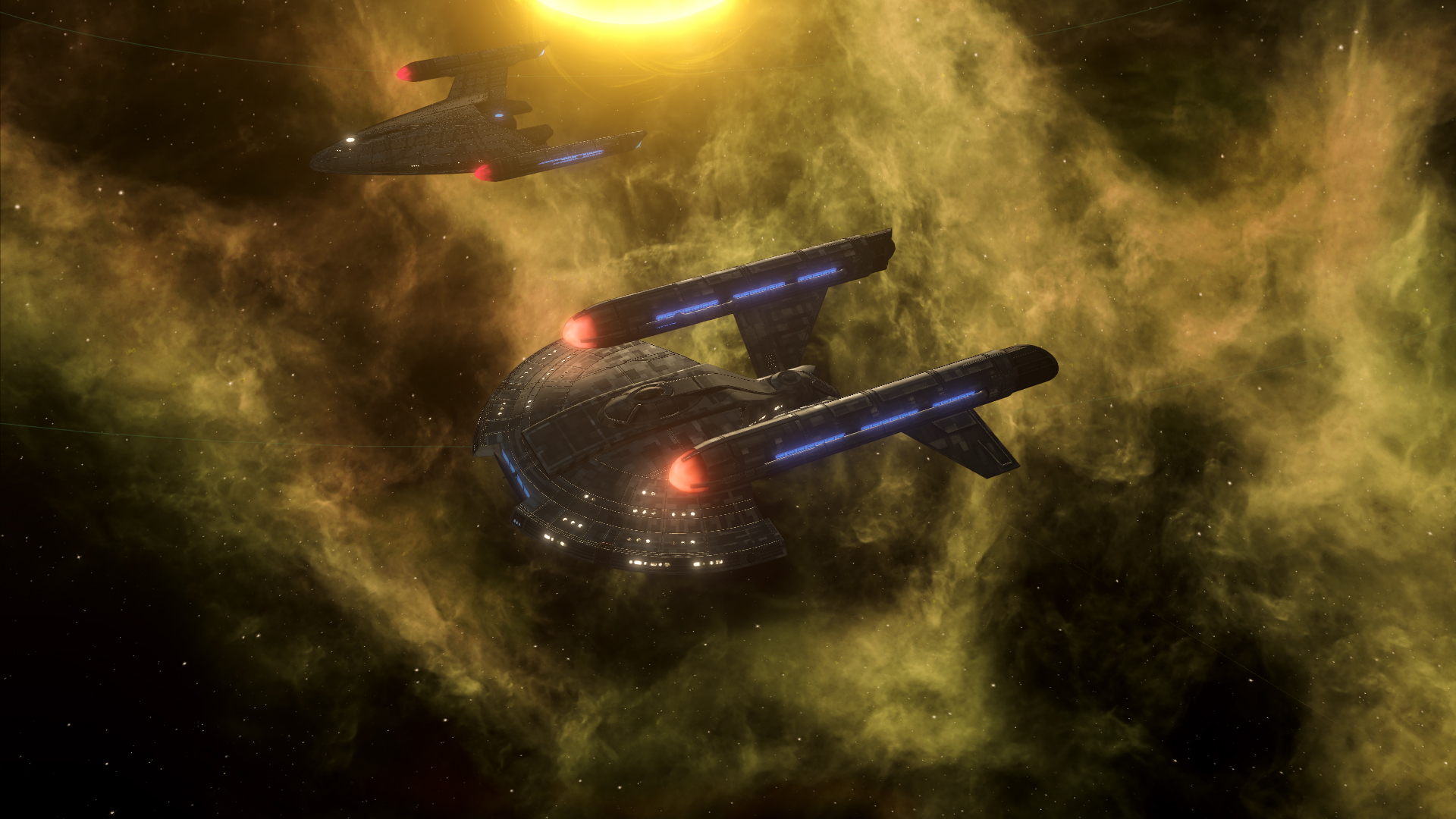 As you can see we have a lot planned (and some things we'd like to keep a secret for now). We are not ready to give a release date but rest assured progress is ahead full.
As a bonus have a look at some of the new uniforms one of our team put together