Welcome to our September progress report. This month saw the start of our behind the scenes developer video blog series as well as some bumpy progress on the modeling front and some good progress with mapping. No Source work this time around though.
However let's talk a bit more about the vlogs since they are going to be one of the main features of these updates for the time being. Combine Insurrection will have up to three vlog series per update: mapping, modeling, and the source code. Modeling may turn into materials to cover the entire asset spectrum in the future though.
These first ones are meant to be more informative about the programs being used than they are about what is being worked on at the moment. Future ones will be more content oriented. We have 9 videos total for the two series we have for this update: Mapping and Modeling. I am going to be uploading the first video of each and then uploading the subsequent parts later on tomorrow or on Wednesday. This was a learning curve here because I forgot how long these videos take to upload. They are done in 1 hour segments and will be uploaded to YouTube and embedded here. Each one takes about 4 hours to upload.
Anyway I did get quite a bit done with mapping. Some of this progress you will only get to see in the Hammer VLog and some will only be available here so if you want the full run down you will have to watch the hammer videos as well as reading this article. There is also some stuff I am not going to show that came after the Hammer videos were done for the Underground map.
The map that undoubtedly had the most work done on it was City 23. You will see some of that work in the screen shots later on. I also worked on the second underground map for the Combine bunker and also worked on the Hotel in City 25.
I had planned to go from start to finish with the railing model and show that process in the XSI vlogs however I think my model was too complex for Source to render correctly or for the XSI plugin to export and it got screwed over again. I will be remaking it in parts for November's update. This way it should finally be able to be compiled correctly.
I did not get a chance to work on any art assets like the HUD or on the code but I am going to try and get some work done on those during the next work month.
Here are some screen shots: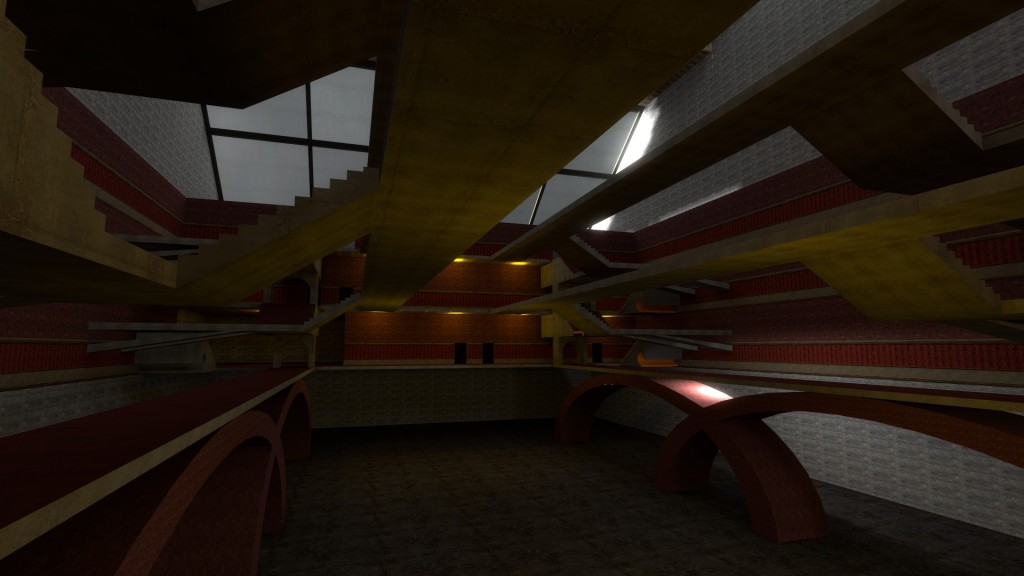 To start off the screens this month we have an updated shot of the hotel interior from C25. I moved the back section further back and also added in the rooms for that side. In addition I added in ground level supports for the lowest walkways. In addition I added the stair well to the left side area of the screen shot closest to the front of the image.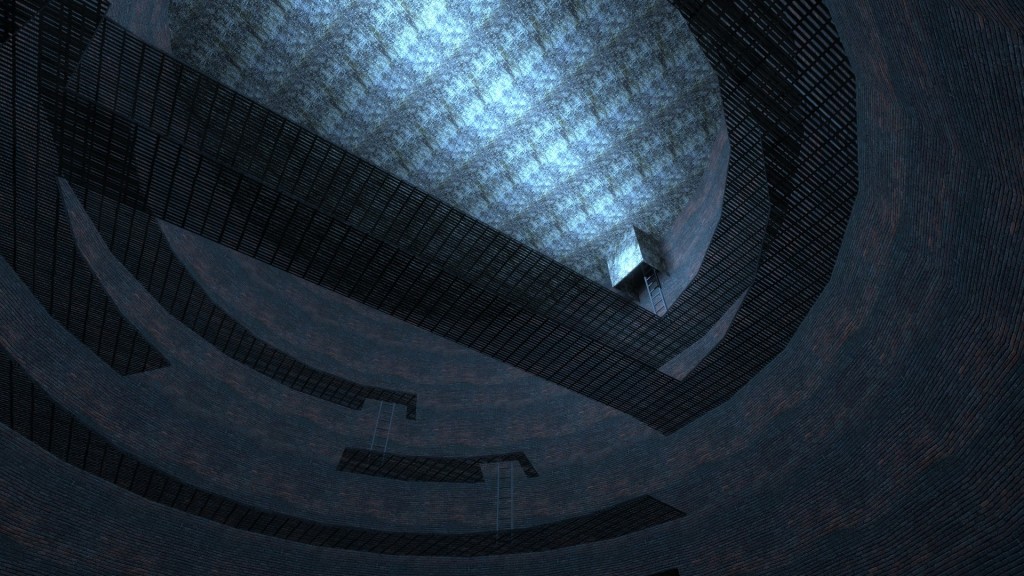 Here I did just a bit of retextuing work. I spent most of my time elsewhere on this map.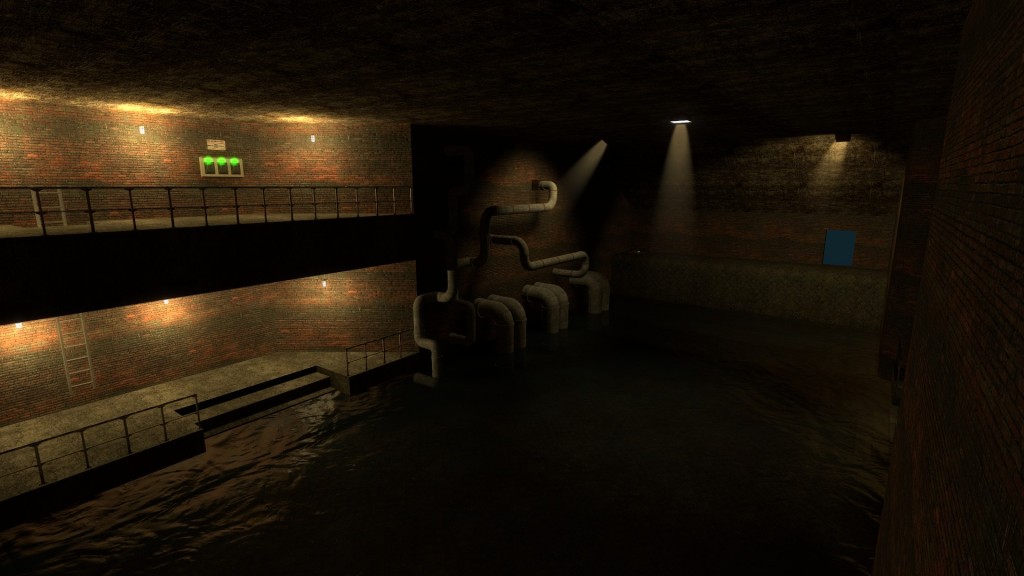 This area had the most time dedicated to it. I went ahead and did a full version of this section instead of my usually process of bringing each area of the map forward together. This is pretty close to how this area will look in the final version; there may be some changes made though. There is some work not shown for this map as well. It may appear in later updates.
Here are the first VLog videos:
These are the first parts of the CI DVlogs for this update. Be sure to check back on Thursday, I will for sure have all of the videos up by then and linked together via playlists and video responses. There are no intro's on these videos because I was rushed to start uploading them. Next update's videos will though.
That is everything for this update, I am hoping to build off of this momentum for November and get a bit more done and finally get that bloody model into the map. Thanks for following the project, as always!