Hey everyone and welcome to our November 2013 update. I was able to make some progress but there were issues that cropped up that slowed things way down and that will even effect this update news posting.
For much of the first half of the month I was attempting to make an animated model in Maya 2014, a garage door for the mechanics shop in the Stranglehold map. However whenever I would try to reopen a scene file Maya would not properly open it. I posted over on their forums and have yet to get any replies (it has been there for at least 17 days). I was using Maya instead of XSI due to having used it in some Space Crusade tests last month. I will attempt to remake it in XSI in January.
The other problem happened today. For whatever reason the stuff I have added to the graveyard map caused it to implode. I am no longer able to get the map to load and have been trying to track down the problem all day. As a result there will be no images for the map in the update but I will be editing this news posting with them once I figure out the problem.
For now all I have are the screen shots from the new map that was included in the previous update. In total I spent 25 to 30 hours on mapping over November. I had planned to get into the source code but due to the a fore mentioned issues there was no time to do so.
So for now here are the screen shots: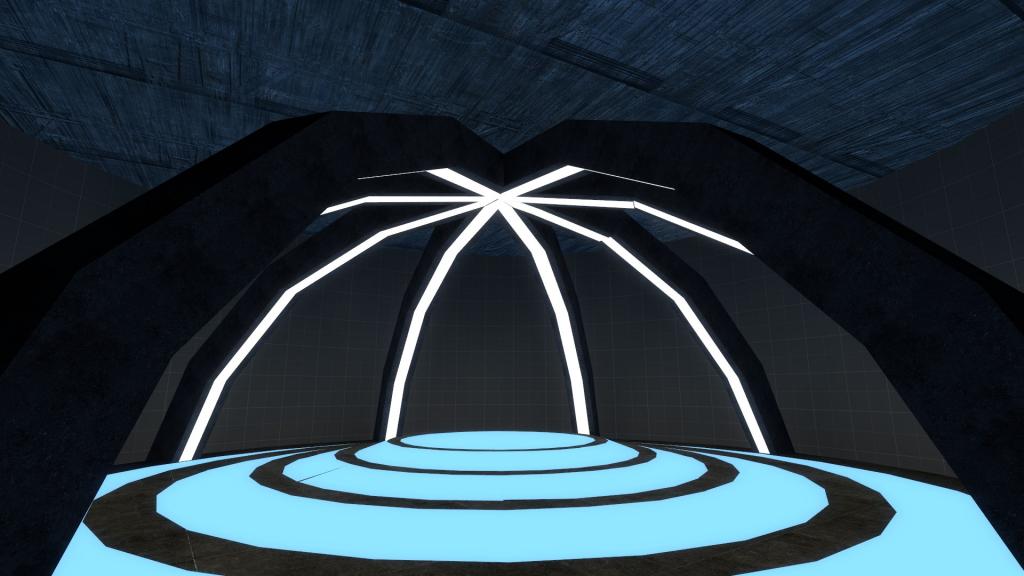 Here you can see one of the two new areas I worked on. Part of the time, at least six hours, that was done on this map was futilely attempting to correct vertex points that Hammer had moved after the map had been saved. I had forgotten that Hammer does not save vertex point locations correctly until I searched up my post on the topic on Steam's forums. All of the lighting you will see in the screen shots for this map is texture based. I am still working on the levels a bit.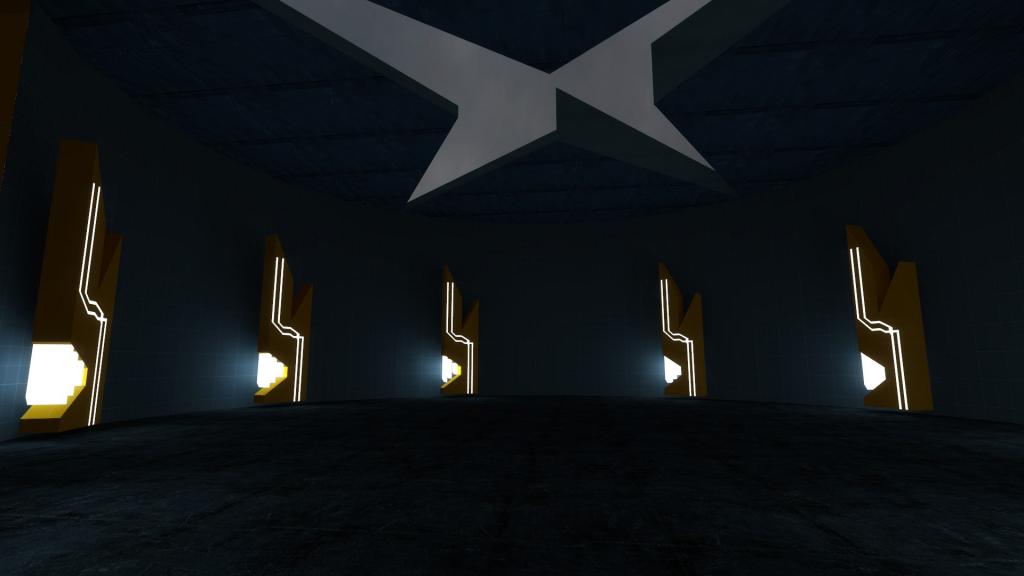 Here you can see a larger room. This is meant to be a hub for other areas of the map. In these locations you will be able to find ammo, health, and combine soldiers. Hammer did a number on some of the ceiling bits for this map due to them being invalid solids and myself not having fixed them yet.
As an overview for the graveyard map I continued my war against the small problems within the map, I am getting close to dealing with all of them. I also added in some generic looking coffins as well as a wall around the map.
That's it for this update that is worth showing. There was some other stuff that was worked on, such as creating self-illuminating textures, fixing the texture created for the graveyard power station, and some minor work done in other maps (stranglehold, NPZ floor 1/2, and City 23; mostly just fixing some things and planning for later work).
Hopefully XSI will not give me as many problems as Maya 2014 has and I can get more done in January. I will update this article as soon as I get the images from the graveyard map.
Thanks for following!