It's been several months since my last update. I've been hard at work, trying to finish everything for the game. Though, nothing is coming easy. Each day feels like a drop in the bucket with progress. It seems like there's still a long way to go. It does, however, feel like it's coming to a close, like I'm over the hill. That's a relief, since for a very long time, it felt like the game had no direction, no end in sight.

Here are some notable updates.
New Themes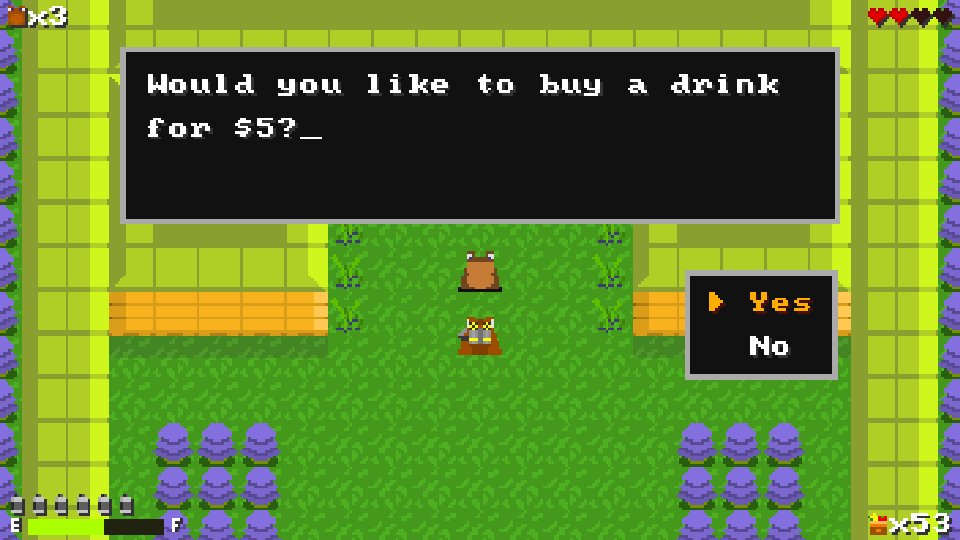 I've added a few new themes to keep the look interesting and fresh.
Overworld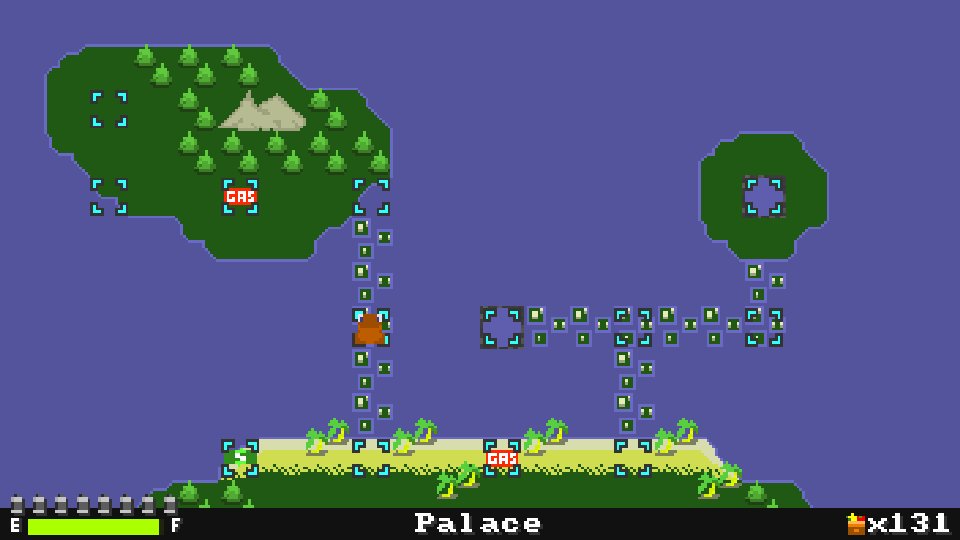 Progress through the game now happens through an overworld map. In the demo I released a year ago, you progressed linearly through stages that consisted of a number of sub-levels. That is replaced with a overworld where you can choose which level to play next. It's still mostly linear, but occasionally you can choose a different direction.
Dialog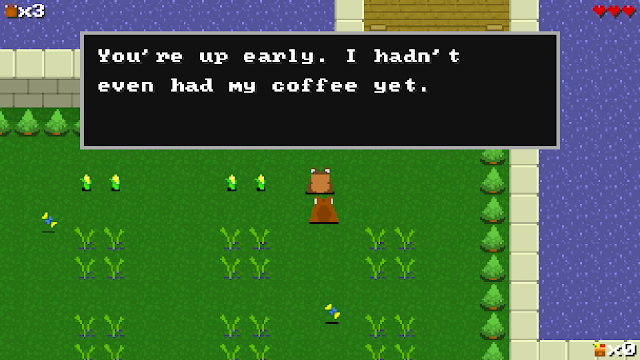 At first I tried to work the story in without any words or dialog. That proved to be quite challenging, to clearly communicate the story and motives of the characters. So I gave it a go and add in some dialog, as minimal as possible, and it felt right for the game. The first act is completely redone and feels like it sets everything up well and gives you some direction. I brought this to indie game night and got a positive response out of it and a few good laughs as well.
New Weapons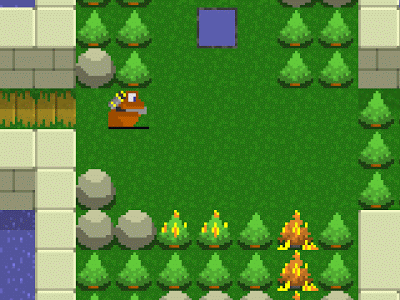 I've been experimenting with new weapons and weapon modes. One that works really well is shown above.You can charge your flamethrower and release a powerful blast. It's great for mowing down trees.
New Demo Coming Soon
There will be a new demo coming out sometime in the summer. I'll keep you posted.