Hi all! Squishe here with an update on the mod, I've been super behind on keeping the ModDB page up-to-date and I apologize, I'm more active in the Discord server for Electron, so if you'd like to hop in and see more frequent updates feel free to join! Electron Discord server link
---
Current Mod Status:
Currently, we have 4 level designers, which includes me, a writer, and a programmer. 2 of our level designers and I have P2CE keys to work on the mod, however one of them doesn't, while we can still work on it in the meantime, it is slowing our progress until we can get official P2CE support. We've had 2 people leave us, one programmer who has officially left, and a graphic designer who might come back at some point but isn't sure.
The team is currently comprised of:
Mappers: Me (Squishe), Antek1234I, nautom, and InputOutput
Writers: Fajr (JustFajr)
Programmers: UserPlace
With progress on P2CE itself being very slow, we can't work on most of the mod yet, a lot of custom mechanics will require CScript, which hasn't been implemented into P2CE yet, and doesn't have a specific date goal for its implementation. A few of the things that will require CScript (that I'm able to reveal) are: the High Energy Pellet gun, Electrical Conductivity Gel, a dynamic music handling system, and more that we have under wraps. The good news is that the absence of CScript will allow us to focus more on writing the story in-depth, designing the Junkyards levels, and coming up with new test elements, among other things. Speaking of the Junkyards, let's get into them!
The Junkyards:
The first chapter currently has you, the player, navigating through an old shipping center located at the bottom of the "new" post 80's Aperture. This shipping center gets evacuated in a rush, I won't spoil the reason just yet, and it's been abandoned ever since then. Here you will meet the "core" mentioned in the mod's description, and solve a bunch of environmental puzzles, our mod takes inspiration from the Portal Stories: Mel Junkyards section, while putting our own twist on it and expanding the concept further, to fit our own story and tie into other already established plot points from the original 2 games. We've been working on the first map for the past few weeks now, here's what we have to show: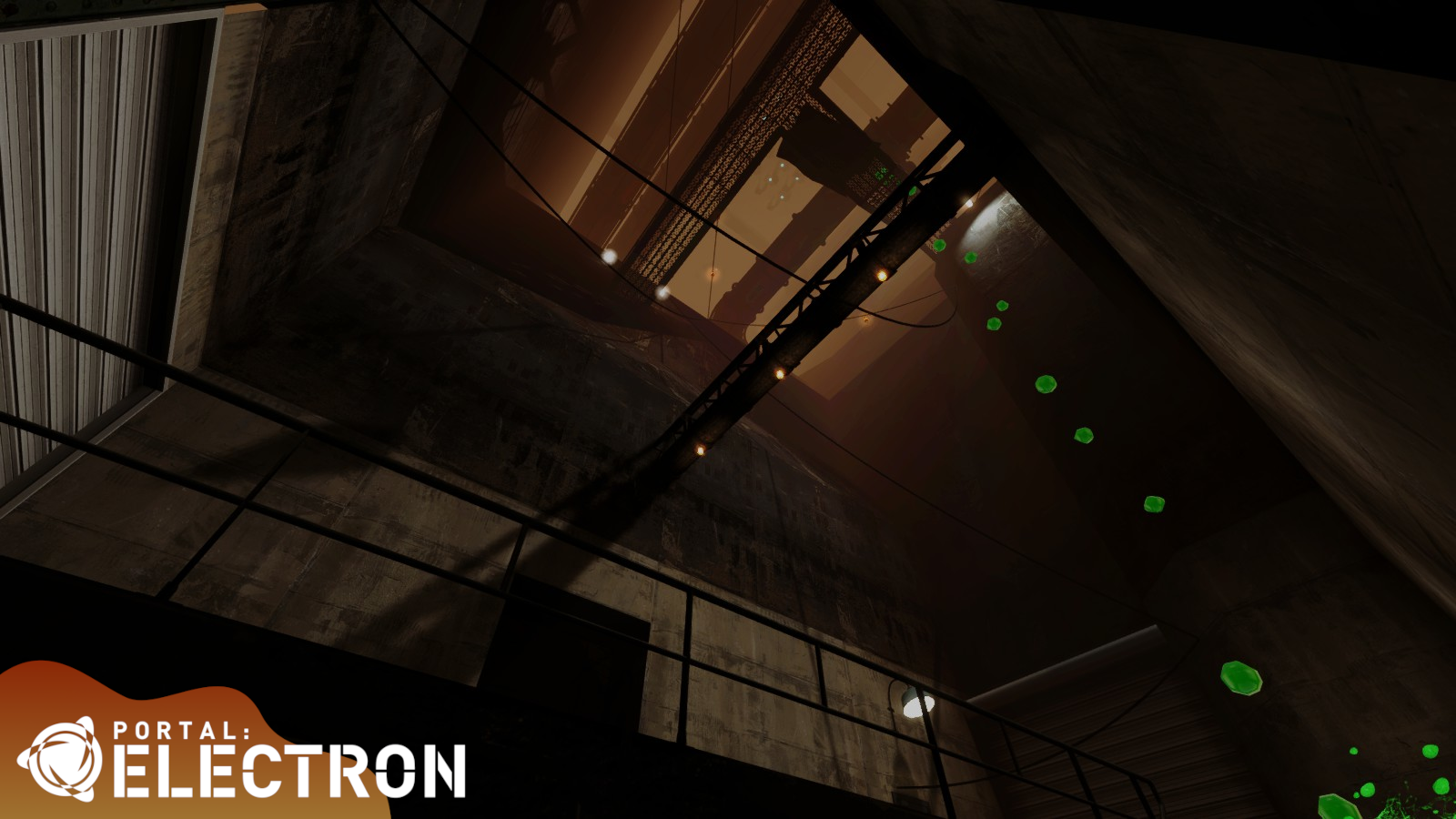 Final Words:
We need your help with the mod! Any skill is appreciated, however we are looking for people talented in these things most! All openings are sorted in order of how much we need them from top to bottom.
Texture Artist: Someone who can design textures from scratch, specifically 3D models, in the Valve/Portal 2 asset style...
Sound Designer: Somebody who can create sounds for environments similar to Valve's sounds...
3D Modeler: Someone who is familiar with a modeling program and can create models in the Valve/Portal 2 asset style...
Additional info can be found in our Discord server!
That's all we have to show for now, thanks for reading!
(Don't forget to join the Discord server if you haven't already!)