So it's been a while since the last news post- August I believe. Conceptual art, especially for a mod, is not necessary in most cases. But we drew them to keep the visual design in mind.
While it isn't much, we've decided to toss out some concept art to you.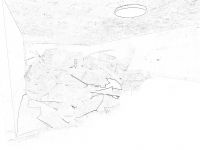 There's nothing much new to show as development is a little slow now, hopefully it will pick up in the coming days :)
By the way, we now have a simple website to post further news on as another hub for the mod.