Hey!
So I figured I should post an update, it's been some time.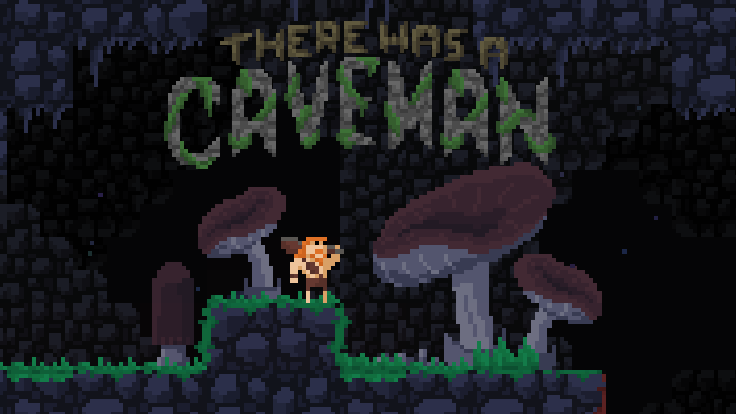 I've been working a lot on improving the mechanics of the game. I've changed the physics of the Caveman around quite a bit. You now get a little bit less control in the air, enough to make a difference, but not too much, to change the way the game plays. The movement has a bit less friction now, previously it was almost unnoticable. And when hitting with the club the caveman stops for a few miliseconds. All these changes were made to make the game a bit more challenging. These were all things I had planned to change eventually. Also slight modifications to throwables.
Considering levels, I've finished level designing water level. Only thing left to do for it is the boss fight. I've already planned it out, just need to code it, but I'll do that some other time. Meanwhile here's a gif, of how the boss will look, except for the background, that will change. I was also thinking that the boss fight should be underwater, but decided to not go that way, as this is a bit more fun way of doing it.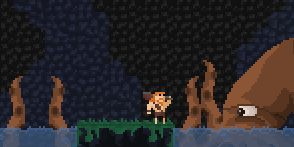 Oh and here's a cool little chase scene, because what's a water level without angry jellyfish trying to get you! :D :)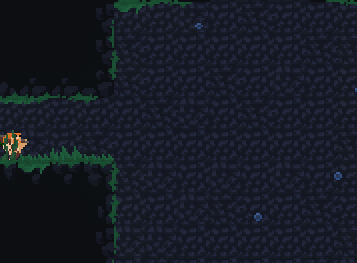 I've also started work on the visuals of the next level, to take a break from coding, level designing and all the boring stuff. It will be an afterlife level, because at the end of water level, the caveman will die, and he'll find himself in a dinosaur 'afterlife' place thingy. From there on he will have to find a way to be reborn!It's still a work in progress obviously -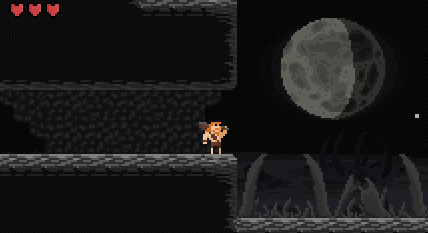 Thanks for reading!