Welcome back to Brazil. Or rather, that's where you're Braziling today.
What's changed: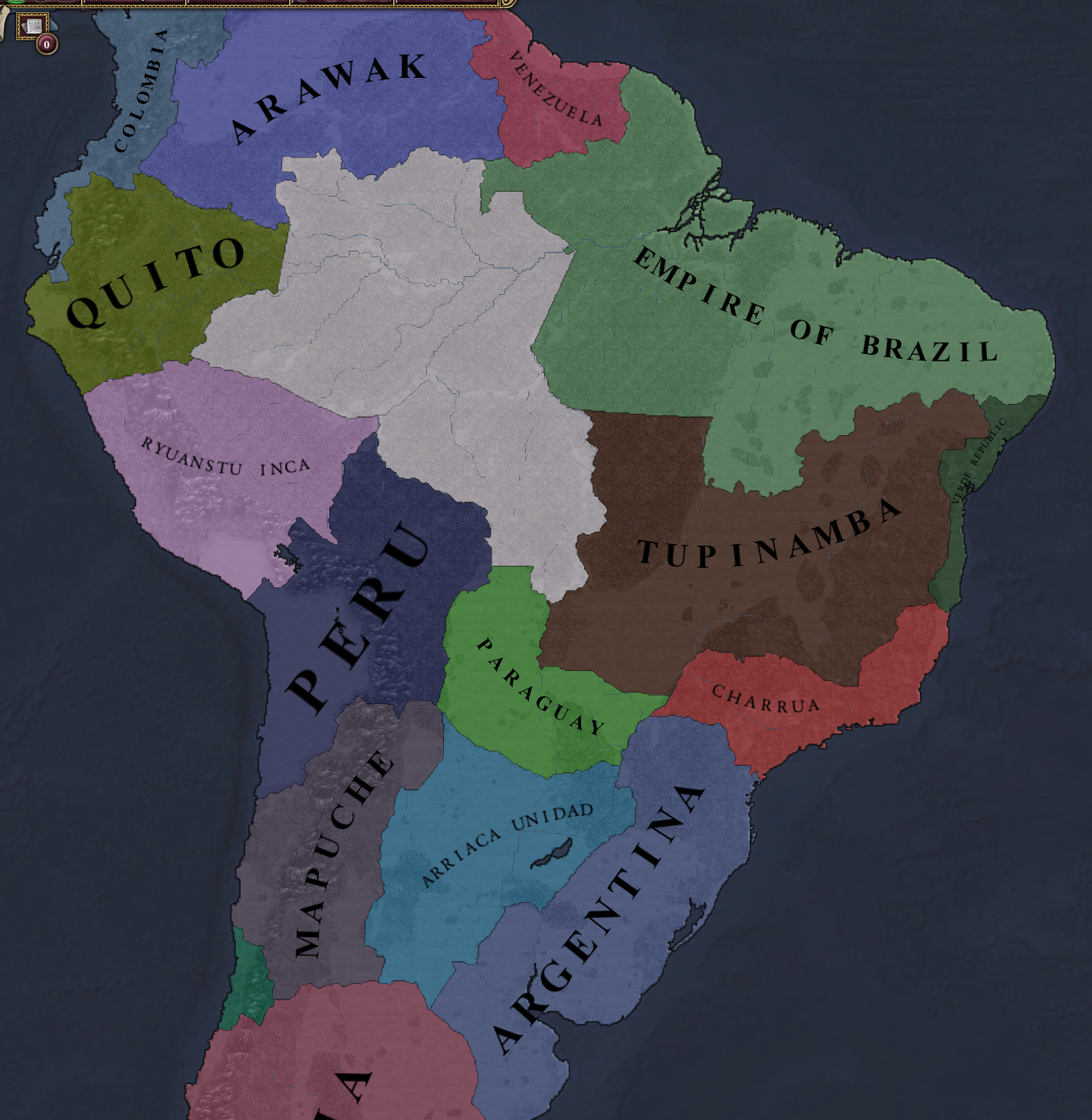 South America has been entirely reworked from the ground up. Following Spain and Lotharingia's departure from the continent in the Grand Conspiracy, the colonial nations found themselves without support as the natives rebelled from all directions.
The Brazillian Governate faced massive revolts from the Twin-Kings of the Tupinamba-Charrua in the south near Rio, with the Verde Republic breaking away in the chaos as the most populous and rich region.
The two southern Platinean Governates saw their northern provinces break away, only holding on to the coasts and unpopulated interiors. Arrica Unidad represents a new hope on the continent, one of Gurrani-Platinean unity. Mapuche and the Wallimapu simply seek to live in peace.
The Northern Marañón Governates saw the Inca rise, although shortly after the mighty Sapa Inca fell into a coma. Further north in the jungles the Arawak rebelled as well for their freedom.
The entire continent faces conflict, and only the bravest of the settlers and the mightiest of the native-states will have the strength to see it through.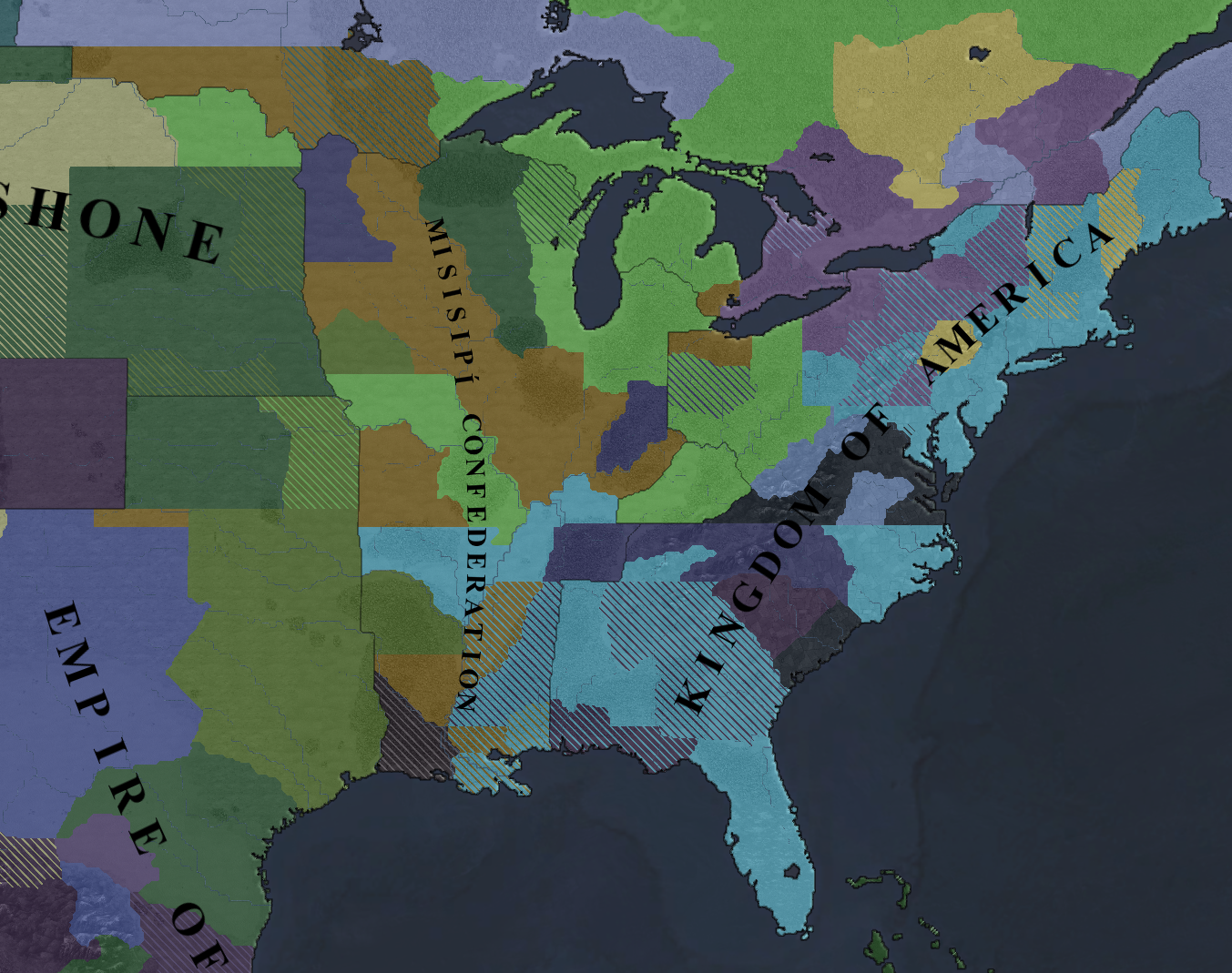 North America has seen it's cultures finally be worked on properly.
The gold-colored culture is the particularly important addition, representing the Mexican-American culture the Confederation was founded on.
The light blue culture represents the Lotharingian-heritage of this new American Kingdom, Americane.
It's a very messy new world, culturally, perhaps that will be solved eventually....
This update was supposed to be about the Russian warlords and Hindustan treaty-ports, but I started reworking SA on a whim. Next time we will discuss that.
-Ansza