Welcome! I am happy to showcase the significant progress that has been made since we have last updated. The world has taken on quite a different look from the last development diary. This world should be a more sobering take on the world, with our major players weakened, threatened from every angle, and in need of a leader to drive them to victory. Let's take a closer look together.
What's changed: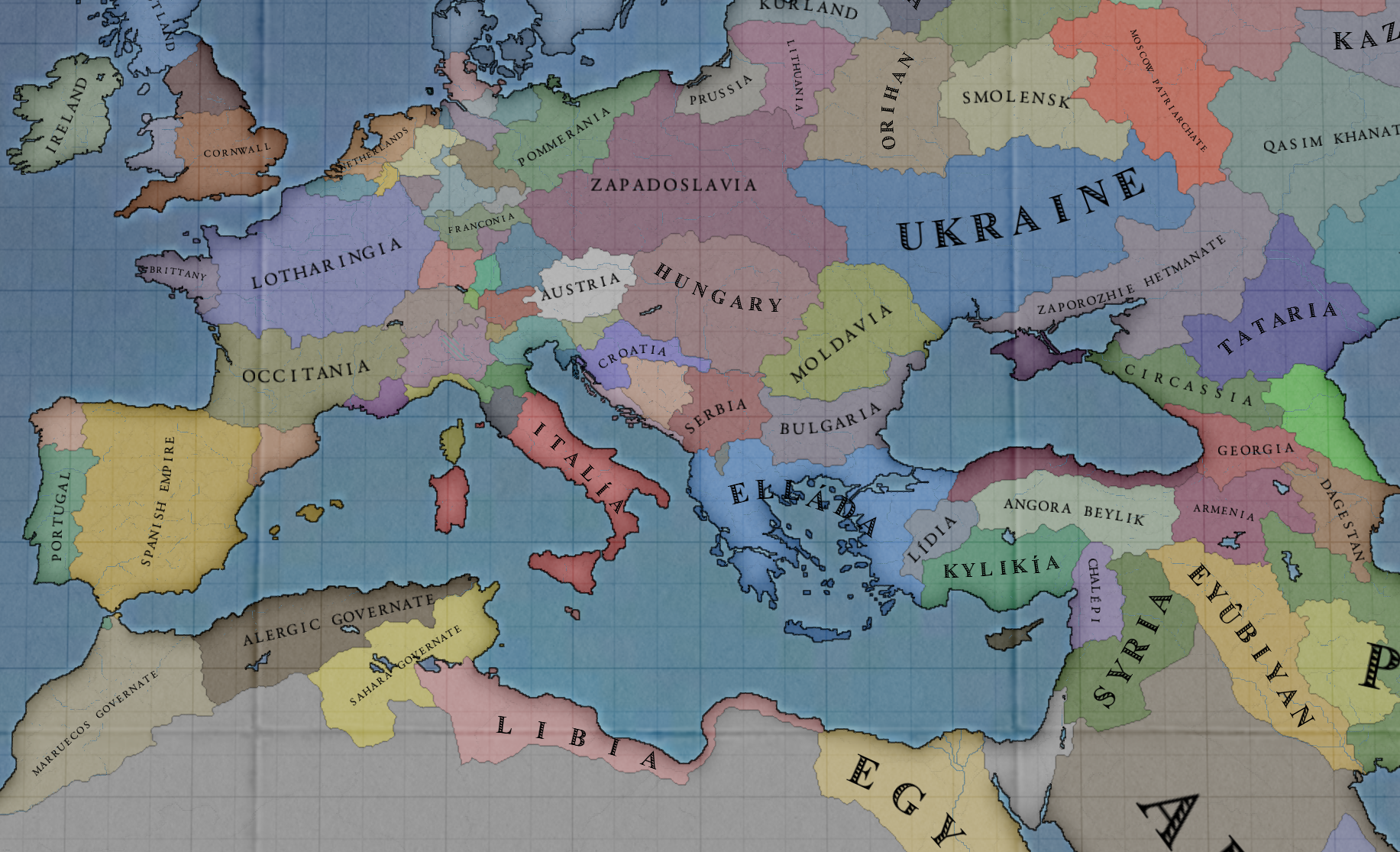 Europe has had its old superpowers fall apart under the combined pressure of economic crisis, plague, and warfare. Read more about this here. Various new powers have risen from the ashes, prepared to make their own mark on the world or die trying. The most prominent new countries in Europe include Occitania, the Northern Italian Confederation, Pomerania, and Trebizond.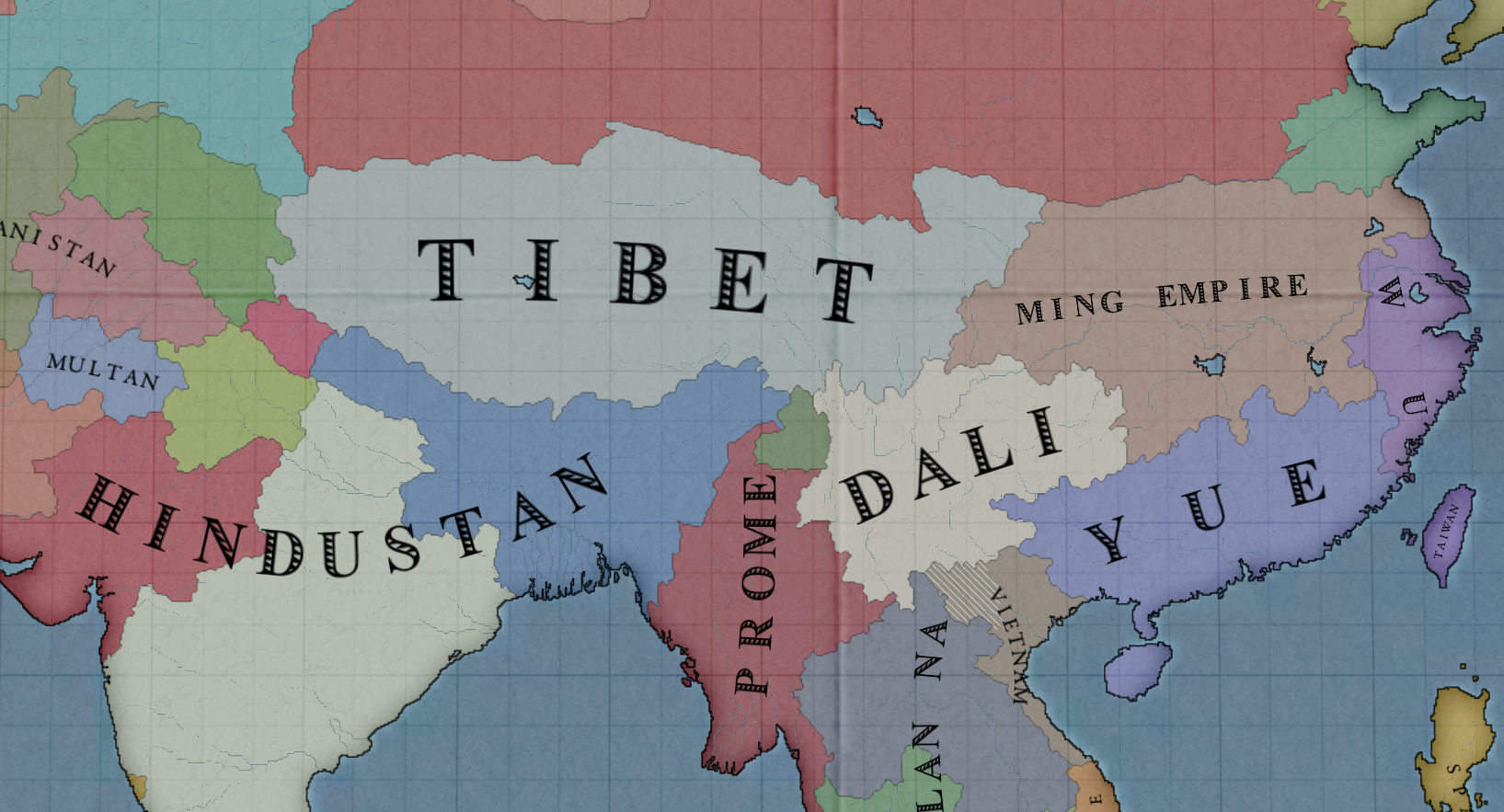 A massive power shift has occurred between China and India. In terms of game balance and traditional Vic2 mechanics, India can now be thought of as this mod's China. Hindustan and its substates have had their populations increase massively. At the same time, the number of pops in China has decreased accordingly.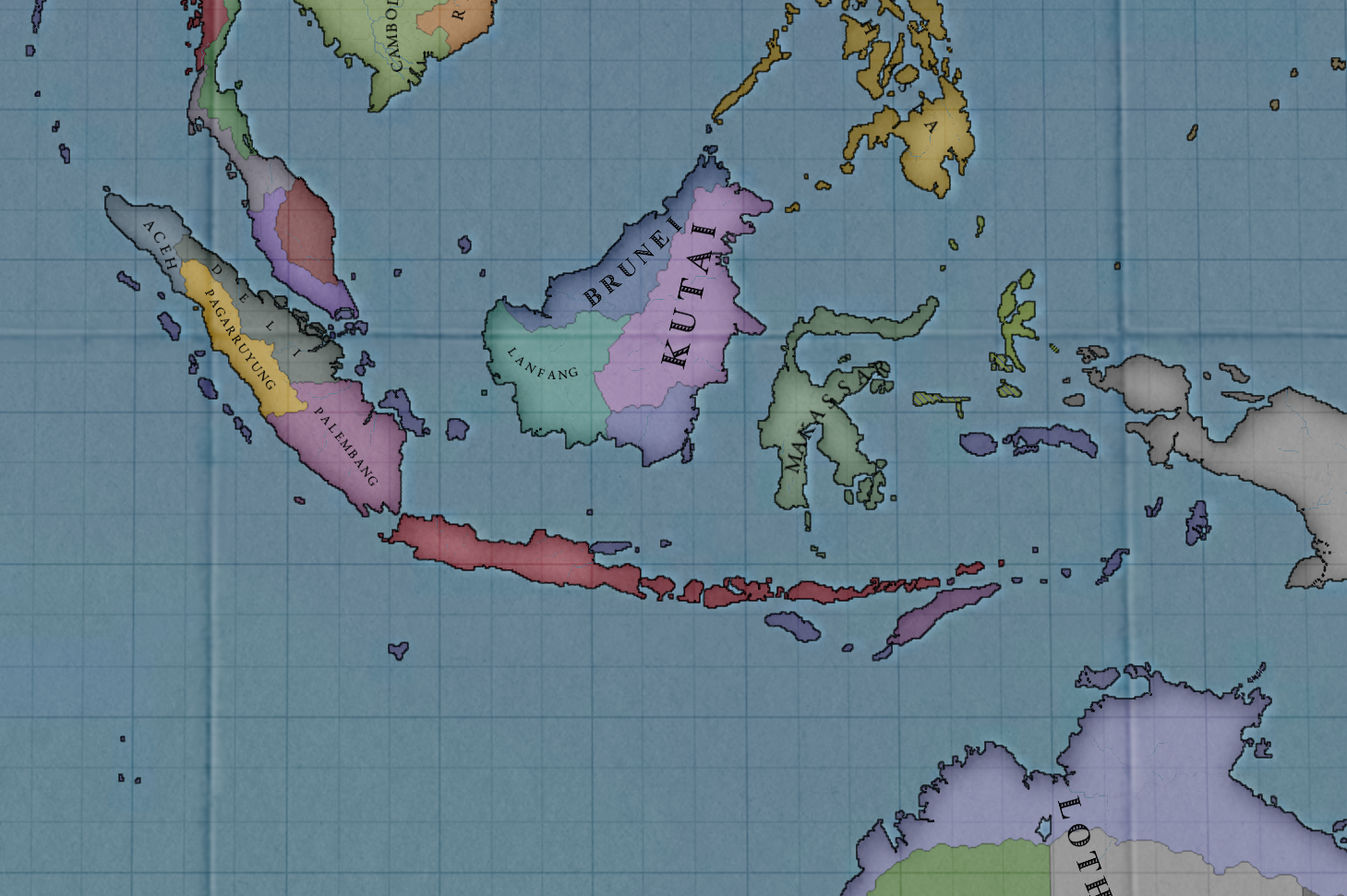 Oceania has seen a facelift to incorporate the new lore and balance the area. Majapahit is a substate of the Lotharingian Empire, it's Consort a member of the Majapahit royal dynasty.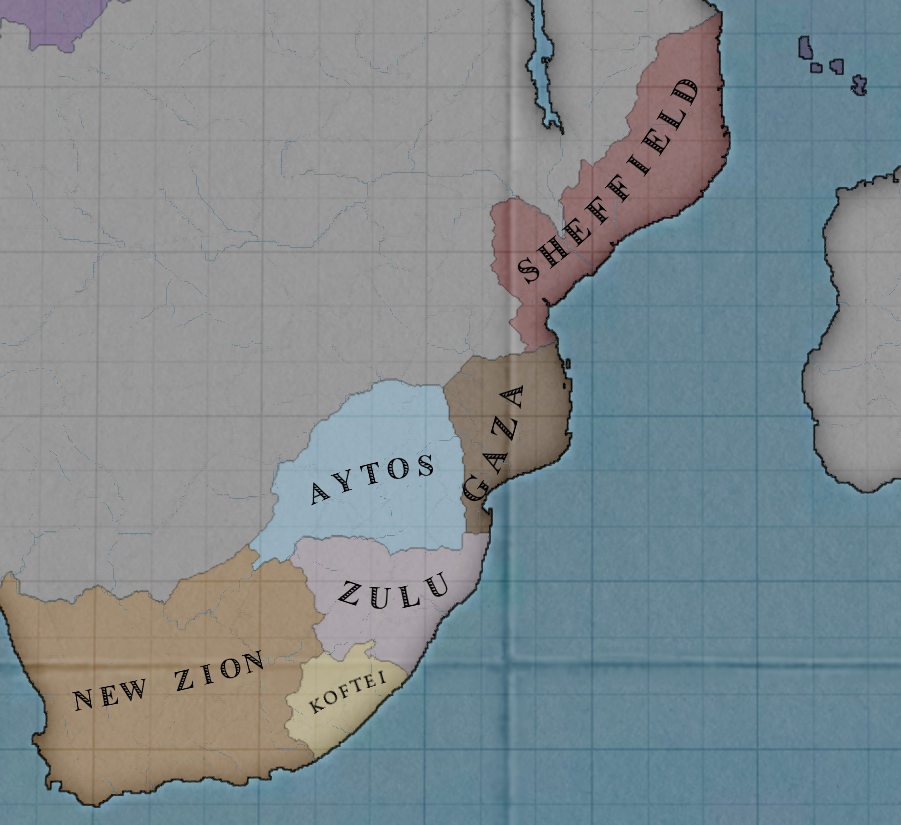 In South Africa, new countries have been added. New Zion is the descendant of the original Lotharingian colony to the region, along with Ashkenazi Jews and other mixed cultures. Aytos represents a Greek take on the Dutch settlements in the same area in our timeline, with these people fleeing south after the conversion of the Byzantine Empire to Oriental Orthodoxy. Koftei showcases the unique history of this world, as the Mamluks historically colonized this area, with a small city-state surviving its destruction. Lastly, Sheffield inhabits the area of Mozambique, they are descended from the English refugees who fled England after its occupation by Cornwall.
That's all for now, next update will continue to focus on events, further balancing, and final fine-tuning on all countries. Stay tuned.
-Ansza