As in the last Update said, I have not much time to work on Obscuritas at the moment. But
if I have some free time I am going to work on it and that's what I have done
in the last weeks.
So, I have not pushed many forward but I have created some very important scripts and made
a new level and improved the previous ones. I also created a video in which you
see big parts of the outside level. Furthermore, I got a Soundtrack for the
outside level from PythonBlue, an old colleague of mine.
So don't expect great progress in the next weeks but I still hope that you will support
me as you di in the last weeks. I also invited the first people to first
playable alpha test although there is no alpha version yet. But they were very
happy and that gives me a great motivation not to stop to work on Obscuritas.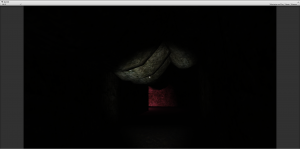 So stay tuned for further updates and continue to be as great as you are now!