Hello again
After long time I managed to roll out another update worth reporting. Recently I kicked into overdrive (again) and managed to produce some good results.
After I finished last version - the one from the gameplay video - I noticed that I cannot upgrade the game as well as I could before. So, I ditched that version and started again from scratch. Result can (more or less) be visible: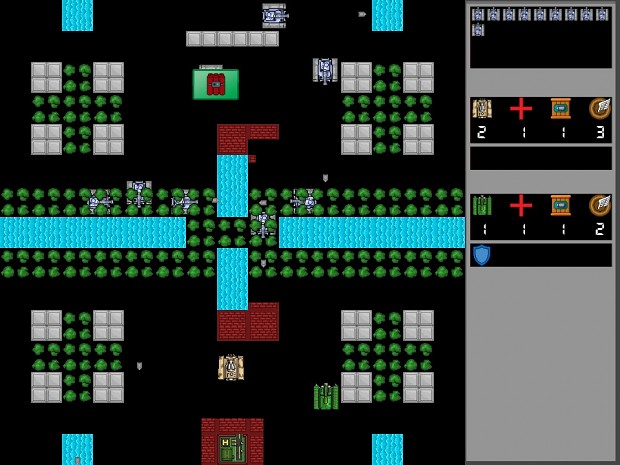 Of the invisible things, there's not much to say without going too technical - this isn't the time nor place for it. Game as a whole is much more responsive and can be easily upgraded.
What can be seen is major graphic overhaul. Sprites are improved (or should I say "modernized"), but powerup icons still remained the same. I'll update the rest of the graphics to the same level and, to not stray away from the original, won't go further. HUD is reworked so that it shows same information as before more clearly. I've started working again on effects and I expect them, together with missing and incomplete sprites and level editor, to be present in next update.
If I maintain current tempo, game could be released with all basic features (single player, co-op, level editor) in two-three weeks. My only concern is that I don't know what to improve even more; I know what I want to get, but how good would it be...
---
I've just recently launched a web page. It's still new, so content is disturbingly lacking, but I expect to solve that problem in two-three days.
Micromaticgames.wordpress.com
Thanks for reading!