After a long time of no updates I've decided to let you know whats going on with the project. Our modeler's laziness was triumphant again so (yeah you guessed it) he decided to abandon ship. With that said I'll be glad to receive any modeling help I can get (i.e. modeler wanted). Now for the good news. I've been working on both eye candy and mechanics so the next version will be considerably beefed up:
1. Key binding
It is finally done! Now you can customize the controls to your liking, also people with non-qwerty keyboards will have less hassle playing FPTD.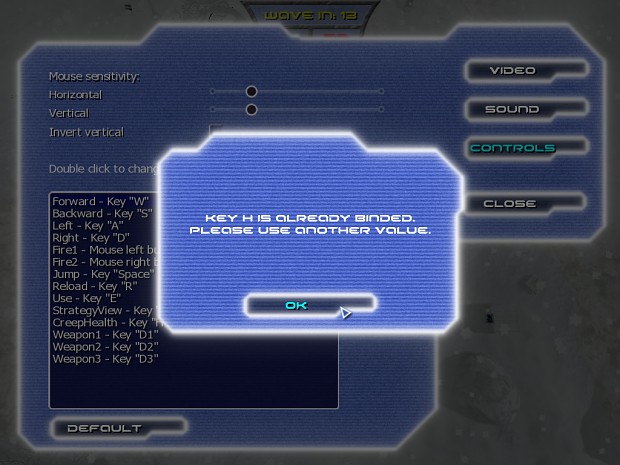 2. Hellmaker tower
Heavy duty stuff. Think of Howitzer with 1s fire rate. Ouch!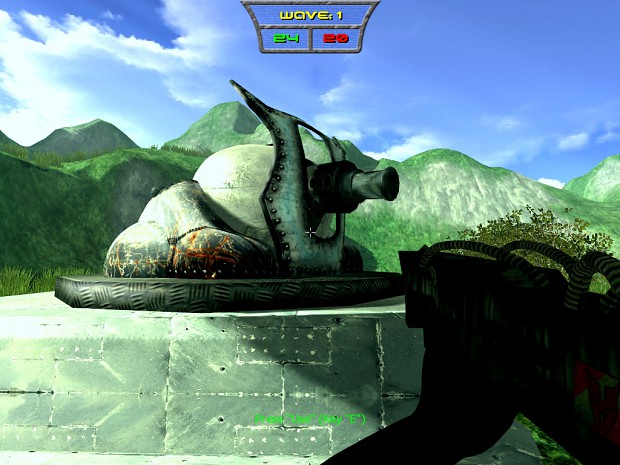 3. Blood & Decals
Our crazed friends now drip blood all over the place. Time between particle & decal spawn is limited, since we don't want a bloody lag fest don't we?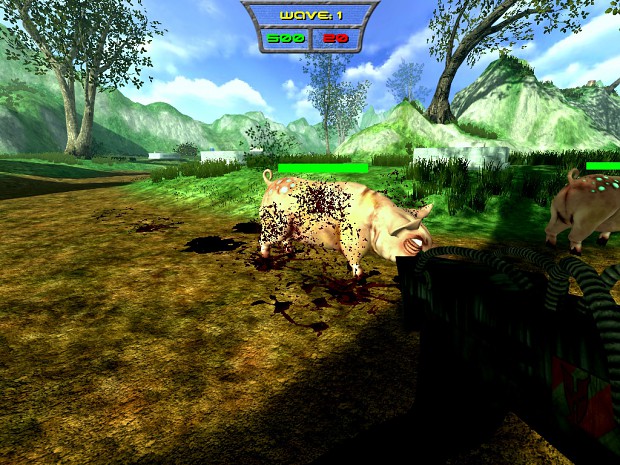 4. Sound improvements
Player footsteps have been added, different ones for each type of terrain you're walking on. Also animals have pain sounds which are time limited.
5. Hit boxes
Hit box system has been implemented so headshots now deal more damage, while buttshots deal less. This also allows us to make animals which will have only certain vulnerable spots. "Aim for the head" tower upgrade comes in mind now :)
6. Various improvements & bug fixes
Code rewriting is taking place so many classes are now cleaner, faster and have less buggy behavior. Events are more logical and better exposed in the editors now (custom maps *wink wink nudge nudge*). Hopefully this rewrite will kill that memory leak from v0.2.
7. Tutorial map is on its way
Help and suggestions are always welcome!
Regards,
Hell Entertainment